2012 GEW: Full Speed Ahead
IESE hosts diverse activities to support new businesses
12/11/2012 Barcelona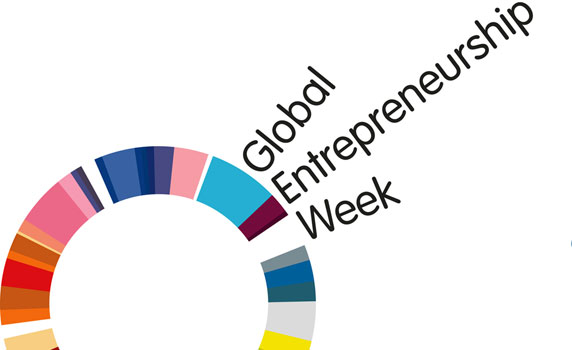 This week, IESE's Entrepreneurship and Innovation Center (EIC) spearheads Global Entrepreneurship Week activities, which will take place Nov. 12-16. The initiative seeks to boost new business projects and an entrepreneurial spirit among aspiring business leaders worldwide.
During the week, millions of people will participate in different activities organized in diverse countries. As GEW's key partner in Spain, IESE is organizing a variety of activities in both Barcelona and Madrid.

Prince Felipe of Spain will take part in a special event on Nov. 15 on IESE's Madrid campus, within the framework of the activities. The conference will include the participation of Spanish entrepreneurs, IESE professors and other special invited guests.

Other events set to take place during the week are daily breakfasts with entrepreneurs and IESE MBA students; a Technology Fair on Nov. 12 with support from numerous entities, including IESE's FINAVES seed capital fund; the 65th Private Investor and Family Office Forum on Nov. 13, and the presentation of the Ernst & Young Entrepreneurship Award.

The Technology Fair will feature a panel with business leaders Ernest Mendoza, founder and CEO of Goldemar; Albert Giralt, Managing Director of Avinent; and Hans Cool and Gijs Jansen, founders of Alucha. The panel discussion will be moderated by Mathieu Carenzo, director of the EIC, and will be followed by a presentation of projects and a "speed matchmaking" event.