Retailing: Quality vs. Loyalty Points
Fat Face chairman addresses IESE alumni in London
21/09/2012 London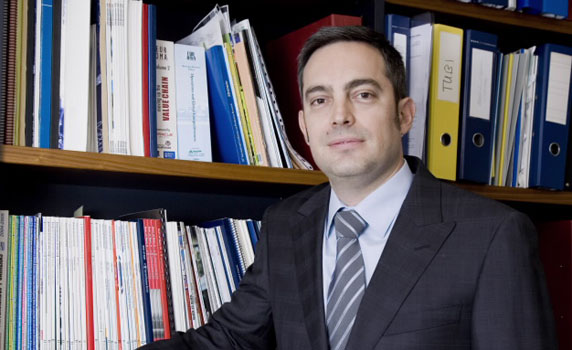 Retailing is undergoing unprecedented changes due to technological advance, new entrants and internationalization. In a special session with IESE alumni in London on Sept. 20, Alan Giles, chairman of the casual clothing brand Fat Face, provided his take on what the future holds for the sector. Fat Face operates 200 stores and is owned by Bridgepoint Capital.
Attended by around 60 graduates and friends, the event was moderated by IESE Prof. Philip Moscoso, Professor of Production, Technology and Operations Management.

During his presentation, Giles discussed areas he believes to be key to the sector's future, such as services, responsibility, consumer empowerment and innovation. He also highlighted the impact of mobile technology and the rise of price discrimination through loyalty cards.

The retail sector accounts for 8 percent of Britain's GDP and 11 percent of employment. Retailers are not only closer to consumers than manufacturers and suppliers, but are increasingly trusted and create innovative brands in their own right. The talk explored how retailers are adapting to these changes, seizing new opportunities, and responding to greater competition and consumer empowerment.