IESE Expresses Sympathy to Galicia
Message of Condolence from Dean Jordi Canals
25/07/2013 Barcelona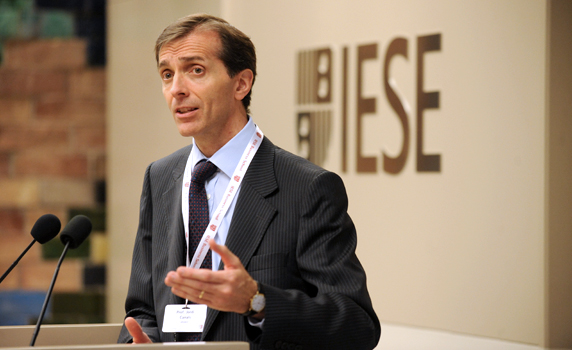 IESE extends its solidarity and condolences to people in Galicia in the wake of the train accident involving an express train from Madrid to Santiago de Compostela.
IESE Dean Jordi Canals made the following statement:
"On behalf of IESE I wish to offer some words of sympathy and support to the people of Galicia  at this tragic moment after the terrible train accident in Santiago.
We're are being kept informed of developments by directors of IESE programs and alumni in Galicia.
We pray for the victims of this tragic accident, for IESE alumni, relatives and friends who have suffered loss and for the victims' families and that they may find hope in God."