IESE Snags Victory at VCIC 2013
MBA team sweeps Europe North Regional Round
20/03/2013 London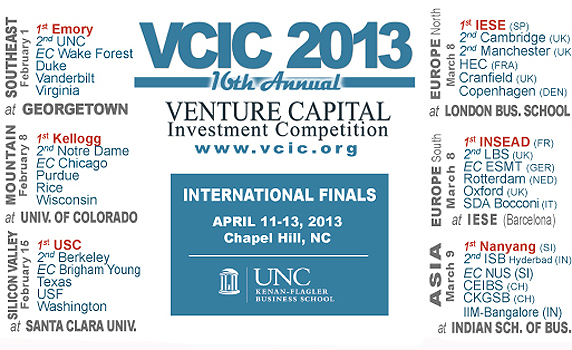 A team of IESE MBA students won the Europe North Regional Round of the 16th Annual Venture Capital Investment Competition (VCIC), held on March 8 on the campus of London Business School.
The group of five students took top honors over teams from University of Cambridge, University of Manchester, Copenhagen Business School, Cranfield University and HEC Paris.
On April 11-12, the IESE team (Mark Trevitt, Anton Bischof, Otto Ecroyd, Konrad Hintermair, Lucas Mendes) will compete in the final round of the competition, which will take place at the University of North Carolina in Chapel Hill. The competition involves more than 1,200 students competing on three continents in 50 different events.