Free Riders: Your Worst Enemy May Be Inside Your Company
How to Diagnose and Treat this Extended Disease
24/03/2014 Barcelona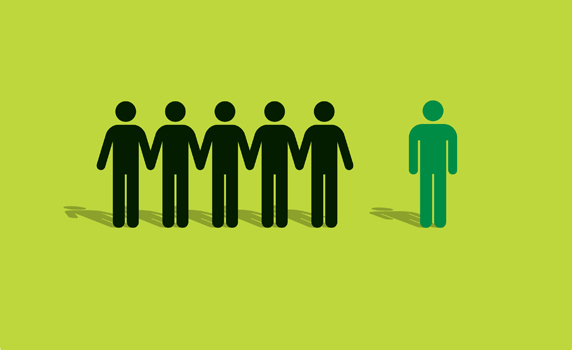 Freeriders are likea virus, able to destroy the values of a firm by their capacity of contagion through a lack of professionalism, a focus on their own interests instead of pursuing the company's goals, and because of the difficulty in detecting them. They are the kings of camouflage.
Ethics can contribute to the treatment and eradication of this disease, more common in companies than managers can imagine. How? Ricardo Calleja suggests, in the Business Ethics Blog, some ideas:
Tolerance and patience. This may sound contradictory, but in order to face a problem that is not going to be completely solved, it is important to avoid maximized approaches that exasperate people and lead to imprudent decisions. This does not mean inaction, but the centrality of following suggestions (and not using a sledgehammer to crack nuts).
Foster commitment and benevolence. If a member of an organization works only for extrinsic and non-transferable rewards, it becomes impossible to tolerate free riding behaviors. This should be tested during the hiring process for all workers, moreover for the intermediate and top leaders of the organization. Salaries should be neither too low nor too high (see number 4). Leading by example is crucial.
Building a strong organizational culture. The commitment with the transcendent goals of the organization (given that they exist) grows not only with formal rules and incentives, but also with a consistent and open narrative of how the organization pursues its goals.
Being just and professional in leading, and rewarding or punishing what is measurable. The emphasis put on the informal and cultural dimension of the firm has the risk of making us forget that basic justice and a minimum of efficiency is required for any organization. Otherwise, the appeal to higher values will sound (and become) void.
What seems weird is weird. You cannot wait until problems become explicit. Moral and mental illnesses may not be immediately detectable by ordinary means in terms of economic results or professional performance, but there are signs that can be interpreted which indicate an implicit problem. Keep your eyes open so that you can take timely, legal and discrete measures. Don't exclude surgery.

Read the complete post in IESE Business Ethics Blog