12th Banking Industry Meeting
< Back
MBA
Executive MBA
Executive Education
Industry Specific Programs

Healthcare Management Program
IX Leadership Program for Public Sector Management
III Strategic Management and Social Leadership Program

Industry Meetings
Custom Programs
International Faculty Program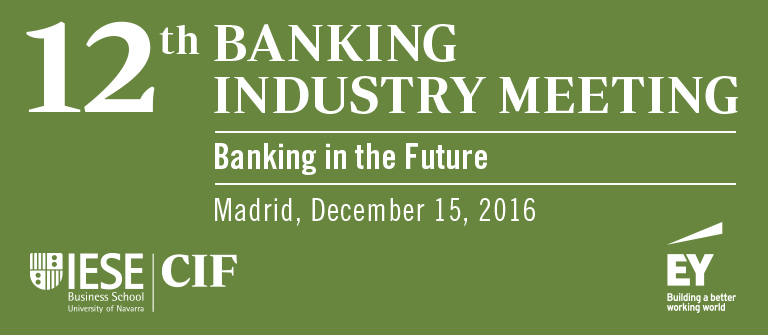 Introduction
As has occurred at other times in history, today's banking industry must face a future plagued with challenges and uncertainties after several years of crisis and restructuring. Because the work required by bank managers is so great, many analysts believe that now is the time to "reinvent" the industry, i.e., to explore new ways of providing families and companies with financial services, and to apply new operating strategies and design new structures. It is therefore necessary to reflect on the very nature of banking services, how effectively they are provided and which financial intermediation models will ensure the sustainability of banks and the banking system.
Given that this change is inevitable, the discussion will focus on its orientation and how it can be directed. The 12th Banking Industry Meeting, organized with the Center for International Finance (CIF) and EY, will provide an opportunity to discuss these and other topics on the agenda. As in previous editions, the senior managers of the leading Spanish banks will share their thoughts with members of the academic community, consultants and regulators in the pursuit of new ideas that give direction to banking management against a backdrop of uncertainty.
Contact 
IESE Industry Meetings
Lourdes Bosch
Date and Venue
December 15, 2016
IESE Madrid
Camino del Cerro del Águila, 3
28023 Madrid
Spain
Language
The conference languages are English and Spanish. Simultaneous translation will be provided into both languages.