Home > Faculty & Research > Chairs > Bertran Foundation > Activities
Bertrán Foundation Chair of Entrepreneurship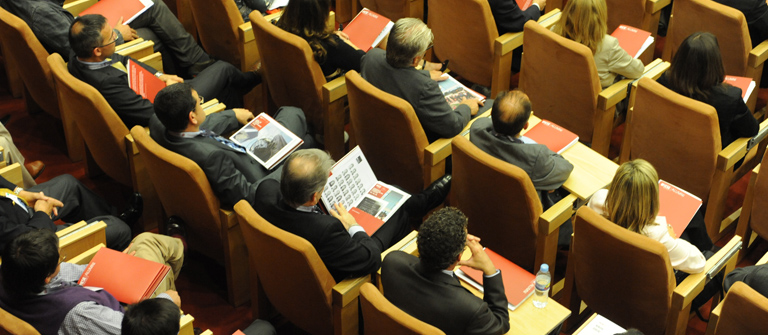 Activities
Activities The Chair provides development, research and disseminates information, channelled through the Family-Owned Business and Entrepreneurship research center:
Development. As part of the New Business Ventures (NAVES) module in the IESE MBA program, classes and seminars are offered on specific topics related to entrepreneurship. The business plans that emerge from these courses have won prizes at international competitions, and many of them have led to the creation of successful companies.
Research. The Chair directs and generates research published in books, case studies and doctoral theses. There is a particular focus on a series of internationally successful case studies and on those conceived in what Professor Nueno calls the "laboratory", the Capital Risk Company, FINAVES.
Information dissemination. The Chair collaborates on activities aimed at fostering the entrepreneurial spirit, such as competitions and business forums.
RELATED CONTENT
Entrepreneurship Innovation Center (EIC)