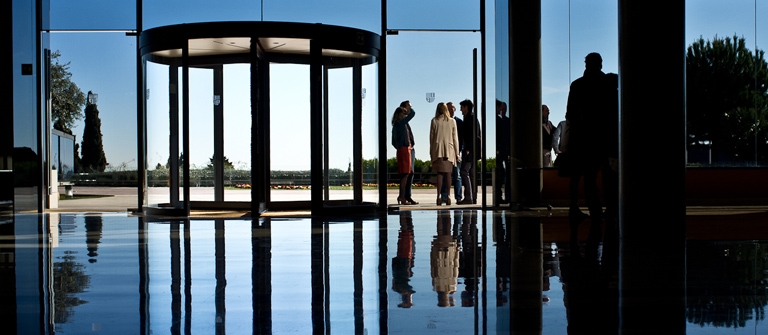 Research
The Chair focuses on six main areas of research:
Philosophy of Economy, Business and Management. The Chair researches the underlying philosophical foundations of economic systems, management, organizational design, administration theory and business practices. The research examines the works of classical and contemporary scholars who have made a significant contribution to business administration and the projects take an epistemological, anthropological, ethical, and sociological approach in line with their schools of thought.
Humanism and Company Cultures. Company cultures are expressed by beliefs, shared values and common practices. These cultures are the result of a combination of several factors including leadership, commitment, and individual virtues of team members, especially with regards to senior management. In addition, corporate values and mission statements influence the creation and implementation of company codes of conduct. This line of research studies organizational cultures, mainly those inspired by humanism.
Christian Ethics in Economy, Business and Management. Christianity, which is at the root of western civilization, has made significant moral and social contributions to a variety of different fields including business. The Chair's aim is to study this tradition and to relate it to the current situation of business, paying particular attention to Catholic Social Thought. Christian spirituality in management is also included in this research line.
Foundations of Business Ethics and Corporate Social Responsibilities. This line of research aims to study the various aspects of corporate governance and general management from an ethical viewpoint. It also studies specific ethical issues related to the management of people, finance, accounting, marketing, operations and information technologies.
The Relationship between Business and Society. The objective of this line of research is to better understand the nature and mission of the company, the relationship between business and society, and the corresponding responsibilities that companies have to society. The research looks at theoretical foundations, practical implementation and the creation of social capital.
International Management, Globalization and Solidarity. International management has an ever-increasing importance and new issues and responsibilities are emerging. In addition, economic globalization poses serious problems that affect working conditions and work distribution, the environment, handling cultural and religious differences, human rights, and above all, global solidarity. This line of research analyzes and proposes ethical standards with regards to the problems derived from international management, globalization and other circumstances that companies must face when operating in developing countries.
Contact
Prof. Domènec Melé