Home > Faculty & Research > Chairs > Carl Schroeder > Activities
Carl Schroeder Chair of Strategic Management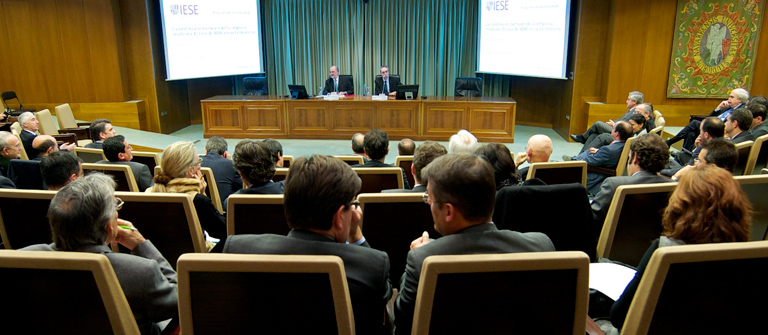 Activities
The Carl Schroeder Chair in Strategic Management teaches the MBA course entitled "Competitive Dynamics and Business Models." This program, taught by Joan E. Ricart and Ramón Casadesús, is offered simultaneously at HBS and IESE.
Continuing Education Program: Some of the sessions or series in IESE's Continuing Education Program (targeted at alumni) are aimed at promoting and disseminating the knowledge generated in the Chair.
Executive forum: Sessions aimed at executives to discuss developments in the field of business and prevailing trends.
Symposia and Congresses: The Chair organizes periodic gatherings of experts from all over the world to examine issues of research interest.
Contact
Prof. Joan E. Ricart