Home > Faculty & Research > Chairs > Carmina Roca and Rafael-Pich Aguilera Women and Leadership Chair > Activities
Carmina Roca and Rafael Pich-Aguilera Women and Leadership Chair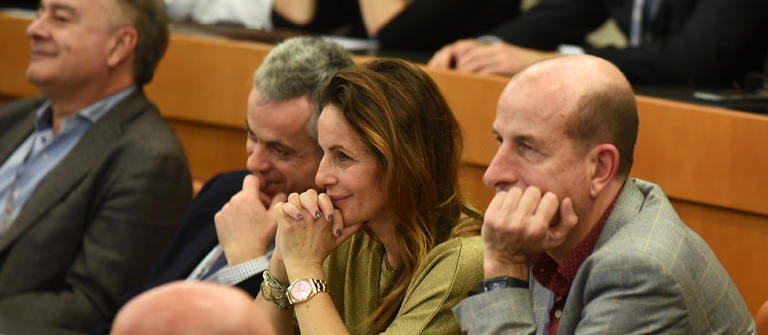 Activities
The Chair's activities include:
Applied research that creates opinion in society, business and the academic world
Research seminars
Publications
Organization of academic conferences (the first, "Women and Leadership," July 2017)
Fora for debate among academics and business leaders
Courses in post-graduate programs
Symposia
Books and book collections
Research will help understand the causes of problems and alternatives for action. The Women and Leadership Chair will lead activities such as the following:
Academic:
Research
Promote a line of research that seeks to discover and promote feminine traits of leadership in the company, their professional careers, as well as identify role models:
Management skills that women contribute to the company.
White book on Women and Leadership in the 21st century.
Anthropological paradigm and female leadership style.
Teaching
 In IESE programs:
Women and Leadership Focused Program.
Program focused on women board members.
An elective course in the MBA Program, Women and Leadership.
Modules on the subject in different executive programs.
With companies:
Fora for CEOs and General Directors.
International Symposium on Women and Leadership.
Executive women working groups.
In society:
Develop conceptual models with positive ideas in society.
Mobilize other women executives to also have a positive impact (Platform I-WIL)
Contact
Prof. Nuria Chinchilla