Home > Faculty & Research > Chairs > Crèdit Andorrà > Research
Crèdit Andorrà Chair of Markets, Organizations and Humanism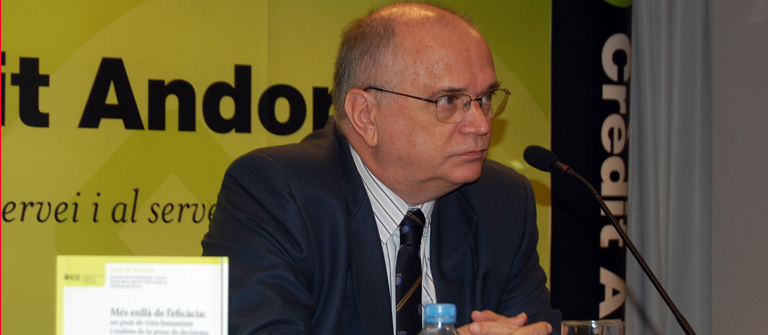 Research
The Chair's research projects revolve around the following axes:
Undertaking studies related to the mission, vision, governance, and values of organizations.
Performing empirical research and case studies on the current status of Andorran companies in both the public and private sector in relation to: 
Financial structure and information systems 
Relationship marketing 
Transactions and management of people 
Strategy and human structure of organizations 
Economic, institutional, and social setting
The goal is to attempt to identify the possible shortcomings and challenges that the future has in store for Andorra and its institutions. As a whole, the research undertaken from this Chair aims to be at once theoretical and practical and to help to systematically find out the status of companies and other institutions in the country.
Contacto
Prof. Josep Maria Rosanas