Fuel Freedom Chair for Energy and Social Development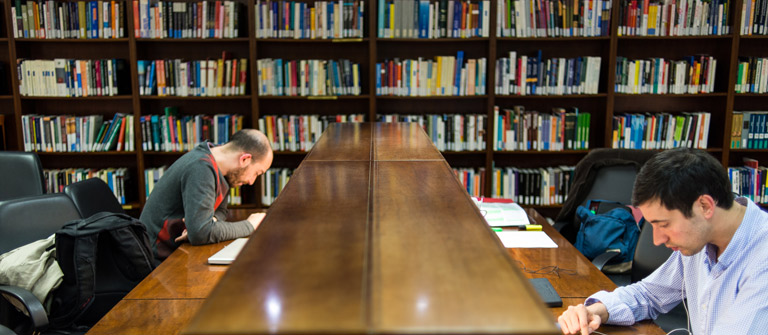 Research
The focus of the Chair's research is in the following areas:
Power generation and the use of energy resources to reduce fossil fuel dependency. 

Transportation and the introduction of oil substitutes. Corollary to this effort, logistics are examined for ways to mitigate the adverse effects of poor infrastructure, regulation, and weak capital flows. 

Fertilizer and the development of agribusiness, where alternative use of gas as feedstock for market-scaled production facilities is implemented. 

Cooking fuels and the introduction of non-polluting alternatives such as methanol, solar powered stoves and similar innovations as a means of reducing incidence of pollution-induced diseases.

Academic and Executive Programs
In line with IESE Business School's mission, the Chair seeks to contribute through its educational programs in forming present and future leaders to make a positive and lasting impact on industry and society. In so doing, the expansion of entrepreneurial opportunities could facilitate job creation and socio-economic development that could then lead to a reduction in energy poverty.
The transmission of knowledge and experiences will be conducted through the programs offered by the Chair to transform leaders. Across all programs, the Chair will use the tried and tested IESE case method as the preferred pedagogical tool. This method facilitates a focus on problem solving with a bias for action.
Two programs are under consideration: 
Focused Program on Energy Strategy and Investments – a three to five days program aimed at line managers with responsibilities in strategy formulation, investment evaluation and business development. 

Energy System Training Workshop – three workshops (i.e. one week per module) aimed at senior staff in policy, strategy or economic roles, who advise senior policy and decision-makers in government, corporate or civil society.
Future development of other executive programs and energy curriculum will be based on the market feedback, and the progress of the research.
Activities
Announced at the Clinton Global Initiative's annual meeting in New York, the emPOWERing Africa project, is the first education project launched by the Chair. The program seeks to address the issue of energy poverty across Africa and to encourage the adoption of alternatives to oil and gasoline.
The project works on identifying gaps in policy and management approaches and on identifying potential market opportunities, to increasing access to basic energy needs (cooking, fertilizer, electricity, transportation) while engaging stakeholders and experts to provide effective solutions.
Started in Strathmore University in Kenya, the first year of the program focused on local capacity building, collecting data for case studies and energy education, that was later delivered to business leaders, entrepreneurs, and policy makers through our first course held in March/2017. The program, entitled "Kenia´s Energy Landscape: Challenges and Investment Opportunities", was attended by 40 high level, multidisciplinary participants representing government, investment banking, NGOs and private sector businesses.
Contact
Prof. Ahmad Rahnema