Home > Faculty & Research > Chairs > Grupo Santander > Activities
Grupo Santander Chair of Financial Institutions and Corporate Governance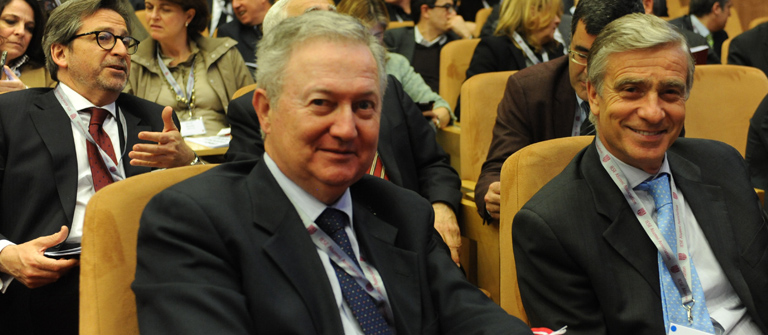 Activities
1. Case Writing and Research Projects
The Chair supports and conducts research and prepares teaching materials on corporate governance and the management of financial institutions. Among the subjects studied are:
1.1. The abolition of anti-takeover provisions from company by-laws
1.2. Commitments to information transparency with respect to directors' pay
1.3. Value creation in merger and acquisition processes in the financial industry
1.4. Integration of the financial industry in Europe
2. Conferences and Seminars
The Chair is also actively involved in organizing training seminars and specialized conferences, both at IESE and in collaboration with respected international bodies. The activities carried out by the Chair include:
CEO's Forum
Focused program at IESE on "Corporate Governance: Boards of Directors", held yearly
Regular sessions within IESE's Continuous Education Program
Organizer of the 24th Colloquium of the European Financial Research Society in October 2004
3. Conference participation
The Chair is an active participant in national and international conferences with a view to disseminating its work. For example, it belongs to the European Corporate Governance Institute and regularly takes part in conferences organized by CEPR, Asociación Española de Finanzas, Instituto MEFF and other institutions.