Home > Faculty & Research > Chairs > Jaime Grego Chair of Healthcare Management > Activities
Jaime Grego Chair of Healthcare Management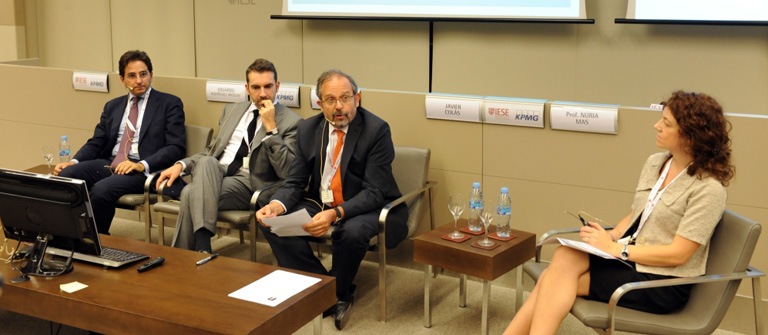 Activities
The Jaime Grego Chair of Healthcare Management carries out a series of activities that include research projects, publication development, participation in and organization of conferences, round tables and activities to disseminate information on healthcare management and share experiences continue to seek innovative ways to respond to the incredible changes affecting the healthcare sector. In particular, the Chair organizes:
International Symposia and Conferences. Presentation of the Chair's research projects in conferences, seminars and international symposia. 
Keynote Lectures. The Chair invites internationally renowned members of the academic and business communities to speak or participate in round tables within the framework of IESE's academic programs. 
Continuing Education Program. The aim of some of the sessions in IESE's Continuous Education Program (aimed at IESE alumni and other members of the business community) is to discuss and raise awareness about the Chair's expertise. 
Courses. The Chair's research and findings will feed into IESE's program portfolio, including the Healthcare Management Program and certain custom programs.