Home > Faculty & Research > 2nd ICWF - International Conference of Women and Leadership > Conference Tracks
2nd ICWF - International Conference of Women and Leadership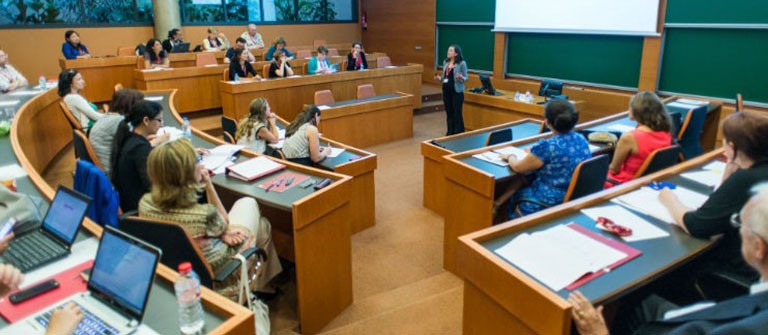 Conference Tracks
Change of environment

Happiness and work-life 

Changes in the preferences that relate to happiness and work-life
Please follow these guidelines. Papers that are not prepared according to these instructions will NOT be reviewed.
Submission Guidelines
· The entire paper (title page, abstract, main text, figures, tables, references, etc.) must be in ONE document.
· The maximum length of the paper is 800 words.
· Use Times New Roman 12-pitch font, double spaced, 1-inch (2.5 cm) margin all around and number all of the pages of the paper.
· Check that the paper prints correctly (i.e., all imported figures and tables appear), and ensure that the file is virus-free.
· After submitting your abstract you will receive a confirmation email. If you have any problem with this upload form, please contact us at academic.conference@iese.edu or try to resubmit after a few minutes.
· NO changes in the paper title, abstract, authorship, and actual paper will be accepted AFTER each submission deadline.
Dates and Location
Barcelona, July 2-3, 2019
IESE Barcelona
North Campus
C/Arnús i Garí, 3-7
08034 Barcelona
Spain