CIMS - Center for Innovation Marketing and Strategy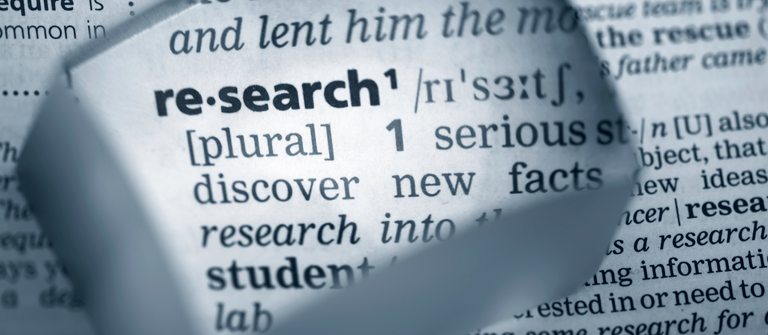 Research
Innovation is today omnipresent in board rooms. Everyone in Europe realizes that to sustain our current share of global wealth, innovation must play a pivotal role. At the same time, many executives perceive innovation as fluffy and CEOs often are disappointed with the business growth that innovation initiatives deliver to their firms. Making innovation contribute substantially to higher growth is not a question of technological capabilities, but how to connect innovations with new or existing customer needs, how to turn customer value into profit and how to align innovation projects with the firm's long-term strategy.
Lines of Research
Within CIMS, our research focuses on the following topics:
Innovation Generation and Management
How are new opportunities generated and developed? Our research examines the processes through which novel opportunities are substantiated and the organizational support that is necessary to support innovativeness. In doing so, we consider how knowledge that is located in diverse parts of the organization can be effectively shared and recombined to facilitate innovation. Our research will also consider the critical role of individual knowledge agency (e.g. through staff rotations, global assignments, boundary spanning), and diverse forms of teamwork for innovation.
Business Model Innovation
The business model has become an important source of innovation which is distinct from other forms of innovation (e.g., product, process, marketing, or management innovation). This line of research will focus on questions such as: What does it mean for a firm to adopt an innovative business model? What are the organizational implications of such an approach to innovation? What are the performance consequences of business model innovation? And what processes and cognitive mechanisms foster business model innovation?
Customer Acceptance of Innovation
What are the drivers of customer acceptance of innovation? How can companies secure successful launches of new products? Can we predict the speed with which customers will adopt an innovation? Our research includes the development of new sales forecasting models for innovation. Such models have historically been embedded in the Bass diffusion model, non-parametric models of sales or takeoff models. We examine the impact of companies' decisions, such as pricing, promotional support, product line strategy, on diffusion speed and market size.
Go-to-Market Strategies
In this research stream, we examine optimal go-to-market strategies of firms. Among others, we examine the impact of new media and old media on the commercialization of cars. We examine pricing decisions and follow-on drug strategy of pharmaceutical firms to optimize the return over the life cycle of a drug. We examine launch timing decisions in various industries, among which are the pharmaceutical industry and the video game console industry. In industries with frequent product introductions, such as fashion apparel, electronics or entertainment goods, firms struggle to decide how much and how often to innovate. We study how to optimize product release calendars and design resources over time. This requires modeling demand trajectories dynamically, and in particular taking the effect of product age into account. Applications of this line of research include dynamic assortment planning, production and distribution planning or speed/cost design trade-offs.
Turning Customer Value into Profit
Once firms create value to customers through innovation, they also need to turn such value into profits. However, in many parts of the globe, customers are becoming less loyal. Many industries in the developed world face maturity or even declining sales, global competition is rising, and the advent of social media and other recent technological developments are empowering customers. Hence, firms should adapt to these new realities and treat customers differently. We conduct research on how firms can improve the profitability of its customers. A special attention is given to how word-of-mouth communication can increase the lifetime value of a company's pool of customers.

Sustainability Innovation
Societal pressures on issues such as recycling, climate change, renewable energy, and sustainable growth are often held strongly and emotionally. Thus, environmental-related issues have been on the corporate agenda for years now and companies increasingly desire to appear "green." Not surprisingly, many organizations publicize their environmental friendly actions to convince their stakeholders they are taking steps in the right direction. However, these actions may be mere superficial and cosmetic, completely decoupled from their noxious environmental impact. Understanding why some firms engage in environmental-related innovation while others simply adopt a cosmetic approach toward the natural environment is the core motivation of this line of research. Moreover, we investigate the impact that sustainability innovation strategies have on corporate outputs such as reputation, pollution and financial performance. Finally, we approach the sustainability challenge from a city perspective and explore how urban innovation facilitates response to a fast-changing world and improves the citizens' quality of life.
Contact
Center for Innovation Marketing and Strategy
IESE Barcelona