PPP - Public-Private Partnerships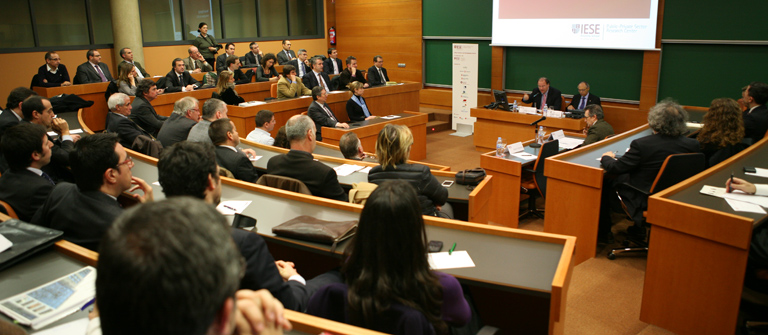 Activities
INTERNATIONAL CONFERENCE "CONTRACTS, PROCUREMENT, AND PUBLIC-PRIVATE ARRANGEMENTS"
June 19-20, 2013 / Florence / Conference
This conference focuses on the recent developments in contract theories. Papers are invited on all topics of contract theories including: Relational contracting, transaction costs, renegotiations, incentives, attribution mechanisms, incomplete contracting, contract design, benchmarking, privatization, corruption, institutions. It is organized in cooperation with the Florence School of Regulation, the International Society for New Institutional Economics, the IESE Business School, the Centre for Market and Public Organisation at the University of Bristol and the Regulation and Governance research group at Paris Dauphine.
 
CONFERENCE ON THE IMPACT OF INSTITUTIONS AND REGULATION ON PUBLIC SERVICES
June 13-14 2014 / University of Bristol / Conference
The CMPO with the cooperation of Sorbonne Business School (Chaire EPPP), IESE Barcelona (Public Private Sector Research Center) and Université Paris-Dauphine (Governance & Regulation Chair) is hosting a Conference on the topics of: private delivery, concessions, infrastructure, regulation, institutional structure, not-for-profit, and charitable giving.

WORKSHOP ON PUBLIC-PRIVATE COLLABORATION
May 7, 2013 / Barcelona / Workshop
Public-Private Partnerships and other forms of cooperation between the public and private sector are being used to improve efficiency and overcome financial constraints. Top researchers in this field presented their most recent research in this workshop. It was a half day session where the initial presentation was followed by the comments of discussants and open debate among the participants.

CONFERENCE ON THE ECONOMICS OF THE PUBLIC-PRIVATE PARTNERSHIPS
April 20-21, 2012 / Barcelona / Conference 

The provision of public goods provides a strong rationale for public-private hybrids that can efficiently carry out investment and operations in utilities and public infrastructure. Public-private partnerships (PPPs) are gaining momentum, both for governments seeking efficient solutions to enhance public services and for investors as an asset class. With the present financial crisis, the debate on the role of PPPs has attracted new attention. This conference aims at bridging scholars' and practitioners' viewpoints on the economics of PPPs beyond that of a transient solution.