Entrepreneurs
Getting from A to B
Do you have a business idea with potential, but are not sure how to make it happen? Do you already have a solid business plan but not the financing to put it in motion? Could you benefit from the insight and honest assessment of experienced business professionals?
IESE's Business Angels and Family Office can help you take the next step in founding your business.
Entrepreneurs in the Network enjoy the following advantages:
Guidance so that your entrepreneurial project meets the criteria to be accepted by the Network
Dissemination and circulation of your business plan
Feedback on your presentation at the Investment Forum
Networking with other entrepreneurs and investors interested in your project
Coaching and mentoring on your business plan before and after becoming a member of the Network
Obtaining financing for the launch and consolidation of a business project is not an easy feat. A small percentage of entrepreneurs who present their project to an investor succeed.
The investor communication pyramid
1- BUSINESS PLAN
Objective
– Put a structure on the ideas
– Define messaging
Length: 20/40 pages
2- PRESENTATION
Objective
– Start an internal debate
– Content: analysis of the market, strategy, risk, competitors, team, financial requirements
– Execution: well structured, clear, enthusiastic, only critical information, professional
Length: 15-20 slides
3- EXECUTIVE SUMMARY
Objective
– Have the Business Plan prepared
– Get invited to present
Length: 2 pages
4- "ELEVATOR PITCH"
Objective:
– Get them interested
– Read the Executive Summary
Length: 30-120 seconds
How to submit your project
1
SUBMISSION
Submission of company profile, executive summary and entrepreneur CV(s) through the web application form.
2
REVIEW
Project review by Evaluation Committee. The entrepreneurial team will be informed of the approval or denial of project for further consideration.
3
COACHING
Coaching program for the entrepreneurial team. Investor members offer the entrepreneurs assistance in preparing the presentation for the Investment Forum.
4
PRESENTATION
Presentation at Forum. The presenters will have 10 minutes to explain the main points about the business plan and why it is a good opportunity for investment. Six to eight projects will be presented at each forum.
5
FEEDBACK
Feedback report. Investors express their opinion in a report regarding the presentation, the entrepreneurial team, project, etc.
6
MEETING
Meeting with interested investors. The Network does not participate in this process.
7
CONTACT AND NEGOTIATION
Contact and negotiation with investors -€" either individually or in a co-investment group. The Network does not participate in this process.
8
RESULT
Result of co-investment and feedback offered to entrepreneurial team.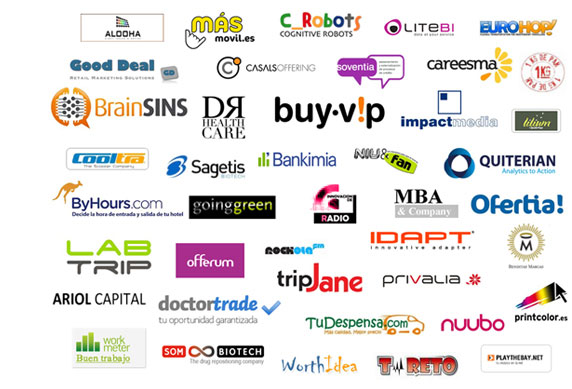 Success stories
Since 2003, the Network has conducted more than 96 investment operations in companies that have presented their business ideas to its members.
The experience of entrepreneurs and investors who have made these operations possible is one of the pillars of our mission.
These companies are examples of the Network's contribution to the creation of new enterprises.