Victoria del IESE en la VCIC 2013
Los MBA ganan la ronda del norte de Europa en Londres
20/03/2013 Londres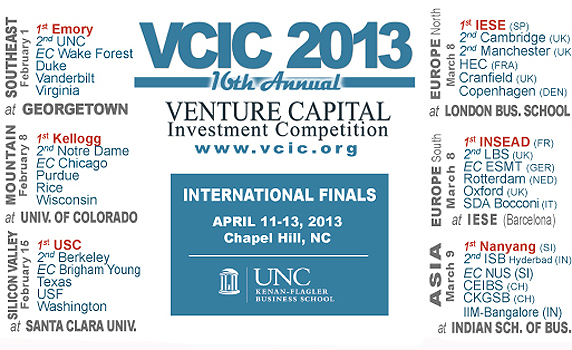 El equipo del MBA del IESE ganó el 8 de marzo la Europe North Regional Round de la 16th Annual Venture Capital Investment Competition, celebrada en Londres en las instalaciones de la London Business School.
El grupo del IESE, compuesto por cinco alumnos del MBA, se impuso en la competición al resto de equipos, que venían de la University of Cambridge, la Universidad de Manchester, la Copenhagen Business School, la Cranfield University y de HEC París.
Los días 11 y 12 de abril, el IESE participará en la ronda final, que tendrá lugar en la University of North Carolina en Chapel Hill. La VCIC implica a más de 1200 alumnos de todo el mundo que participan en 50 eventos diferentes celebrados en tres continentes.