Ready. Safe.
Go

.

We're back in the classroom
We're back on campus with renewed strength and fresh projects. Welcome!
How new classes will work
We've prepared our spaces so that participants who are on campus and those who continue to study remotely can enjoy a collaborative, fluid and interactive experience.
Here's how classes will go in this new phase: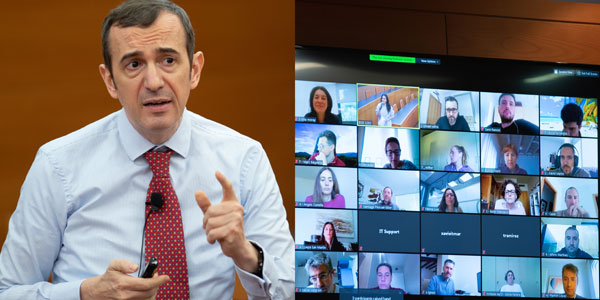 • Professors will deliver class from the classroom, together with those participants who can attend in-person classes.
• Participants who connect remotely can follow the discussions, blackboards, screens and any other materials used through the Zoom platform.
• Cameras, screens, speakers and microphones have been installed so that professors as well as participants in the classroom can interact with peers at home in real time and with maximum fluidity.
• All boards have been covered in black vinyl to make them easier to read in digital formats.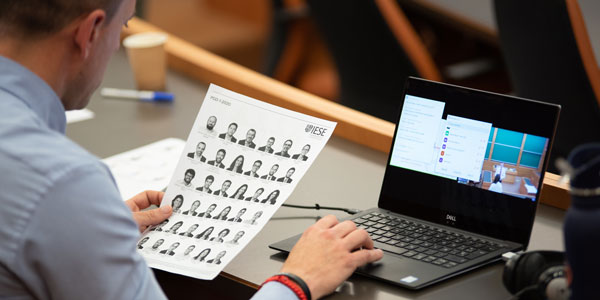 • Participants in the classroom should bring a tablet, laptop or mobile phone to be able to transmit audio with remote students.
• Every on-campus participant will receive headphones to communicate with peers at home. They will be used by one student and cannot be shared.
• A technical support team will be present in every classroom to guarantee the smooth functioning of each session and to handle any unexpected incidents or needs of participants.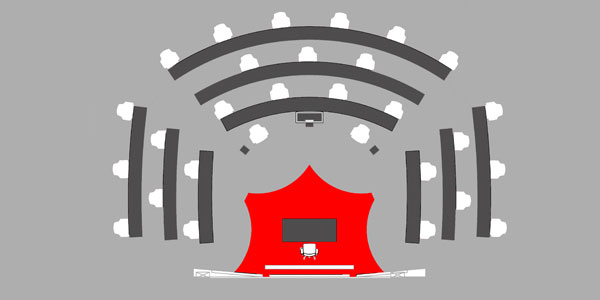 • To guarantee distance between people, only seats which can be occupied will be left in classrooms.
• On-campus participants must wear masks during class as a security measure.
• Professors will not wear masks in order to facilitate speaking, but they will move within a limited area in the classroom to maintain more than 2 meters of distance.
• All participants will receive detailed instructions to prepare for their sessions before their program starts.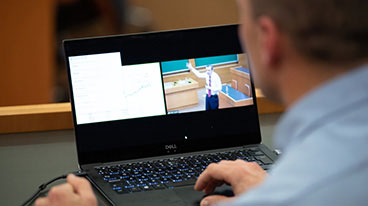 New online programs, just in time
The coronavirus crisis has helped inspire us to innovate and improve our online methodologies. We've developed new materials and programs that respond to the new situations and challenges our managers and businesses are facing.
Check out our full portfolio of online programs.
COVID-19 response leaders