Stories
Humanities and classical virtues for financial analysts
First edition of the Rafael Termes Carreró Research and Study Prize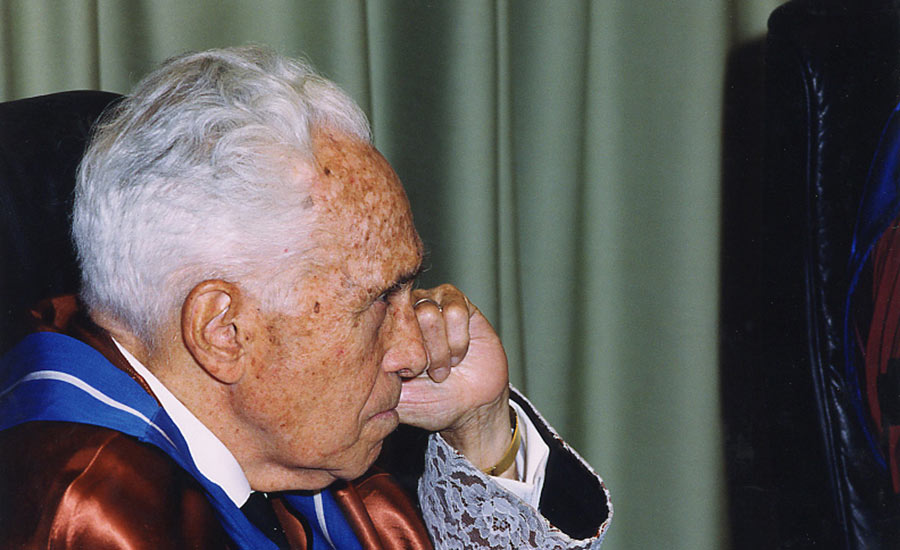 Wall Street y la (ir) relevancia de la ética: La formación del carácter de los analistas financieros. Este es el título del estudio escrito por Ignacio Ferrero y Marta Rocchi, de la Universidad de Navarra, y que ha sido galardonado con el Premio de Investigación y Estudio Rafael Termes Carreró.
En su primera edición, el Premio ha sido convocado por la delegación catalana del Instituto Español de Analistas Financieros (IEAF) con motivo del 50 aniversario de esta institución y, a partir de ahora, se entregará anualmente.
Creado en memoria del fundador del IEAF y profesor del IESE, Rafael Termes (1918-2005), este galardón se otorga con el objetivo de estimular y reconocer la labor de investigación y estudio en el ámbito de actuación profesional del analista financiero, pero con un enfoque no necesariamente académico.
La entrega de los premios ha tenido lugar esta semana en el campus de Barcelona ante empresarios, financieros y académicos del área de las finanzas, y ha contado con la participación del presidente de CaixaBank, Jordi Gual, el director general del IESE,Franz Heukamp, el presidente de la delegación catalana del Instituto Español de Analistas Financieros (IEAF), Cirus Andreu, y el profesor de Dirección financiera Eduardo Martínez Abascal, miembro del jurado del premio.
Además del premio ganador, el jurado también ha otorgado un accésit al estudio Comparación de productos complementarios a la pensión pública de jubilación: nuevo enfoque financiero-fiscal, escrito por los profesores de Matemáticas empresariales y Matemática financiera de la Universidad de Barcelona (UB), José B. Sáez y Francisco J. Ortí. Ambos comparten autoría con Laura M. González-Vila, profesora de Economía financiera y Contabilidad de la UB.
Un estudio empresarial con cariz humanista, el ganador
El estudio galardonado toma como punto de partida la tesis planteada en 2015 por el filósofo escocés Alasdair MacIntyre en su artículo The Irrelevance of Ethics.
En su escrito, Ferrero y Rocchi ofrecen una reflexión sobre el sentido de las disciplinas humanísticas en la formación académica de los profesionales de las finanzas y el papel de las virtudes en la actividad financiera.
Ignacio Ferrero, decano de la Facultad de Económicas de la Universidad de Navarra, es investigador y profesor de Ética empresarial, además de miembro de la Academy of Management and of the European Business Ethics Network (EBEN).
Por su parte, Marta Rocchi es investigadora del Markets, Culture and Ethics Research Centre (MCE), asociado a la Pontificia Universidad de la Santa Cruz en Roma, y alumna de doctorado de la Universidad de Navarra.