2018 Madrid Work and Organizations Workshop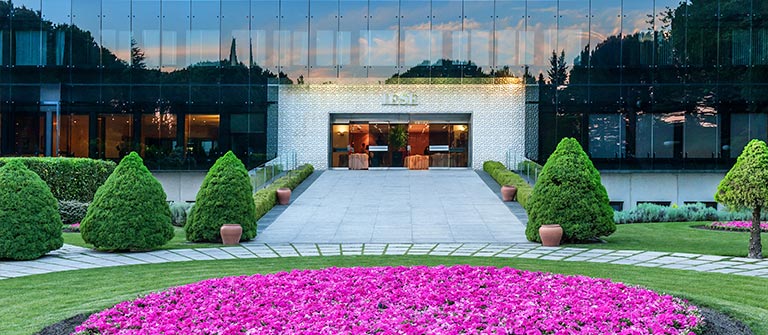 Program
Thursday, May 10, 2018
(final program TBC shortly)
14:00-14:45 Registration and Welcome Buffett
14:45-15:00 Opening
15:00-16:00 Keynote Presentation
Chris Rider (Georgetown University). Moving Out to Move Up: How Entrepreneurship Can Facilitate Status Attainment.
16:00-16:30 Coffee Break
16:30-17:15 Paper Session 1. Social Comparison
Maud Pindard-Lejarraga & José Lejarraga (IE Business School). Experience-based vs. description-based heuristics and entrepreneurial performance expectations
Oscar F. Contreras & Giorgio Zanarone (CUNEF). Managing Social Comparison Costs in Organizations
Mª Inmaculada Macias-Alonso (IE Business School). Gender Differences in Evaluation Under Meritocracy Beliefs
Sumeet Malik & Kriti Jain (IE Business School). Devil is in the creativity? Creativity and unethical behavior: an institutional perspective
Friday, May 11, 2018
9:30-10:30 Keynote Presentation
Ming Leung (UC Berkeley). Job Seeking as Self-Presentation: The Relational Versus Transactional Dimensions of Hiring
10:30-10:45 Coffee Break
11:00-12:45 Paper Session 2. Jobs and Careers
Roxana Barbulescu (HEC) & Rocio Bonet (IE Business School). Outrunning the past? Prior employer status and job matching in the MBA labor market
Gage Tang (IESE Business School). Engaging the crowd on service platform: Job design and communication
Pablo de Pedraza (Competence Centre on Composite Indicators and Scoreboards (COIN), DG Joint Research Centre -EC), Stefano Visintin (U. Camilo José Cela), Kea Tijdens (U. of Amsterdam), & Gábor Kismihók (Technische Informationsbibliothek). Survey vs scraped data: comparing time series properties of web and survey vacancy data
Paula Apascariteri & Marta Elvira (IESE Business School). Gender differences in on-the-job search
12:45-14:00 Lunch
14:00-15:00 Keynote Presentation
Benjamin Campbell (Ohio State University). Firm-Specific Incentives and Competitive Advantage.
15:00-15:15 Break
15:15-17:00 Paper Session 3. Strategic Human Capital
Caterina Moschieri (IE Business School), Enzo Peruffo (Luiss University), & Marta Elvira (IESE Business School). Do divestitures impact board diversity? The evolution of boards' gendercomposition in divesting firms
Irene Campos-Garcia, Fernando Muñoz-Bullon, Maria J. Sanchez-Bueno & Jose Angel Zuñiga-Vicente (U. Carlos III). International Business Strategy and Employee Downsizing
Rob Langan (IE Business School). Interim CEOs and TMT Turnover
Dates and Location
Madrid, May 10 and 11, 2018
IESE Madrid
Camino Cerro del Águila, 3,
28023 Madrid
Spain
Contact
Prof. Marta Elvira

+34 912 11 30 00


Deadlines

Paper proposal:
March 1, 2018