This article contains trends for the year 2021. Check out Management trends for 2023: Power skills for leaders for the most recent trends in business.
2020 will forever be synonymous with COVID-19 and its attendant health and economic crises – not to mention climate emergencies and political turmoil in various parts of the world.
But even assuming that COVID-19 is brought under control during the next year, 2021 will present unique challenges for businesses seeking to recover from this year's shocks. What management skills will you need to respond to those challenges?
Find out the best management trends in 2021.
5 key leadership skills managers will need for 2021
Here, IESE professors and experts identify five key leadership skills managers will need to navigate 2021:
1.

Empathy
Most of us know that empathy is all about putting yourself into someone else's shoes, in order to understand what they're thinking and feeling. Does this matter in business? Prof. Anneloes Raes thinks so. "This is really something that I think is very important in many business situations, whether it is about understanding your clients, understanding your team members, understanding your negotiation partners, understanding the markets," Prof. Raes says.
Empathy is crucial during times of crisis when so many people are struggling. It's also key to producing the kinds of connections with colleagues that can generate much-needed innovation. Empathetic leaders know how to create an atmosphere in which all of their team members – not just a few – come forward with ideas. They know how to engage with team members who are different from themselves because of culture, or background, or personality, or age.
"Our context has changed so much that many companies find themselves very fundamentally rethinking their business models," Raes says. "We need a lot of innovation. And what do we need for innovation? Relationships, sharing of information, serendipity of conversations."
2.

Flexibility
"We tend to repeat things that have worked well in the past. But the year 2021, for sure, is not going to be a year that is going to be similar to anything we've had before," says Prof. Mireia Las Heras.
To respond, managers will have to show mental flexibility, or a willingness to do things differently – even if the way they operated in the past was very successful.
"Flexibility is a no brainer. Either you are flexible or you die. Because there is no way that we can navigate the situation we are living now without re-examining our own assumptions, our own way of doing things."

Mireia Las Heras

That can involve asking for inputs from people who are very different from yourself in terms of background, knowledge and ideas – just as an empathetic leader would. It's also having the self-awareness to recognize that you are probably invested in the way you work – you've developed the habits, knowledge, processes and technology to do things the way you're doing them now.
3.

Learning agility
In some ways, learning agility incorporates both empathy and flexibility. "Learning agility is a mental model or a mindset and also a set of practices," says Marc Sosna, executive director of IESE's Learning Innovation Unit.
"Companies will need to change their strategies, change their business models, and take into consideration many more external factors and trends than they ever had to before," says Sosna. "Learning agility will be an incredibly important aspect of being successful in that."
Sosna identifies different components of learning agility:
Mental agility, or your openness to other perspectives and to complexity.
People agility, or your ability to work with diverse people and stakeholders.
Results agility, or whether you are able to deliver results the first time you are in a situation or in the midst of a crisis.
Change agility, which is how quickly you can adopt to shifting situations.
Self-awareness, or knowing your strengths and weaknesses and understanding what types of experiences and learnings you should expose yourself to in order to grow.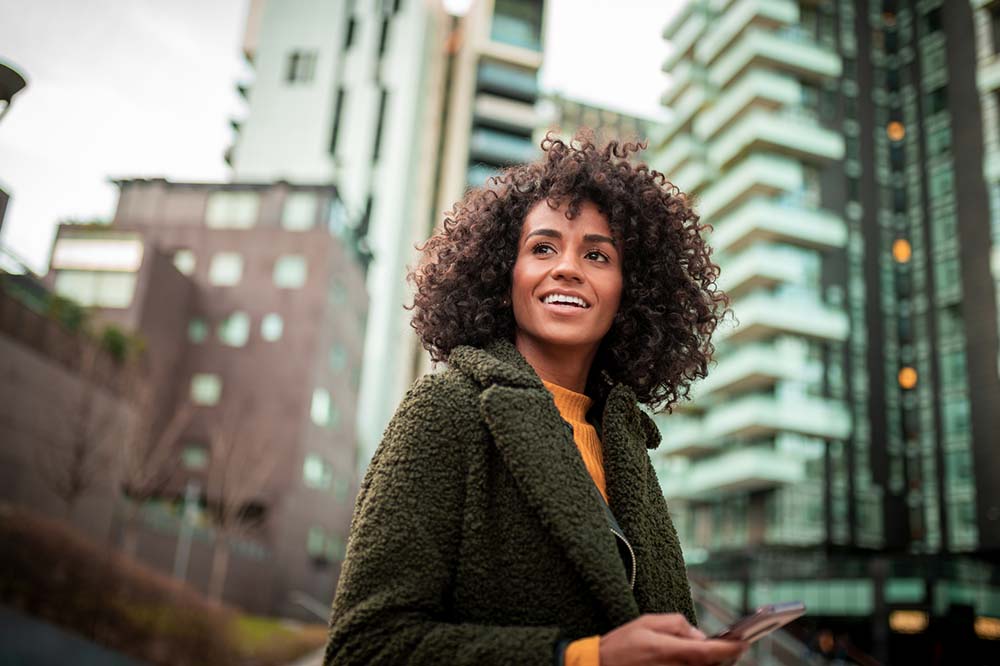 4.

Data-driven decision-making
Since 2021 and beyond will be years of intense decision-making for managers, it's essential to know how to use data to assist in the process.
 "The key benefit of data-driven decision-making is that it removes and reduces the importance of, or the effect of, human biases, of human emotions, from the decision-making."

Sampsa Samila.

For managers, that begins with identifying the data needed and ensuring that it's being collected reliably and systematically. It requires an understanding of what information can be obtained from data and what cannot, as well as clearly identifying what purpose data collection will serve.
Having those more objective measures, rather than relying on human intuition or emotions, can help produce better decisions. But it's not solely about recognizing patterns in the past and making decisions based on those. Instead, you can use data going forward, by using AB testing and experimentation to show you what's most effective.
5.

Lean budgeting
For Prof. Edi Soler, the demand for greater flexibility after COVID-19 goes far beyond allowing employees to work from home, or incorporating more digital elements.
"We are going to need flexibility in all areas within the company," Soler says, including resources. "I think we need to start getting used to this new concept of frugality, which means utilizing resources in the most efficient way. This is all about doing more and better with fewer resources."
That translates into an entirely new approach to budgets, which have tended to replicate those of past years, with minimal adjustments, in static 12-month cycles. "I suggest that companies should go into the details of all the costs and resources and just start from zero. Start from scratch," Soler says.
In addition, companies should have rolling budgets that are adjusted at various points throughout the year. The forecasts that budgets are based on should also be adjusted according to changing realities, Soler says.
IESE's Executive Education programs which cover a wide range of formats and topics, will help you improve your leadership skills to become the best leader for your team and your company.