The pandemic's impact on workplace management was immediate, and will be felt long after the crisis. How can you lead through it?
As the early stages of the COVID-19 pandemic forced an unprecedented number of people to work from home, millions of managers previously inexperienced with virtual teamwork had to quickly master a new skillset. And even as the worst of the crisis subsides, managers will be leading through an increasingly flexible, agile and online business dynamic.
This new workplace order will present you with certain challenges, and the technology that makes it possible will evolve at a rapid clip. To steady the ship, you should keep in mind the importance of trust, integration and personal connection, be it face-to-face with your team members or maintained at a distance.
How to effectively lead

virtual teams

?
Depth perception is essential to sound virtual team management, particularly if you're company or team is relatively new to remote working.
Think metaphorically for a moment and imagine yourself as a scuba diver. If you're currently in the water, equipped with your gear, you've got a good sense of the ocean's depth. But if you're up on the boat waiting your turn, your perception is lacking.
It´s your responsibility as a manger to continuously improve your depth perception.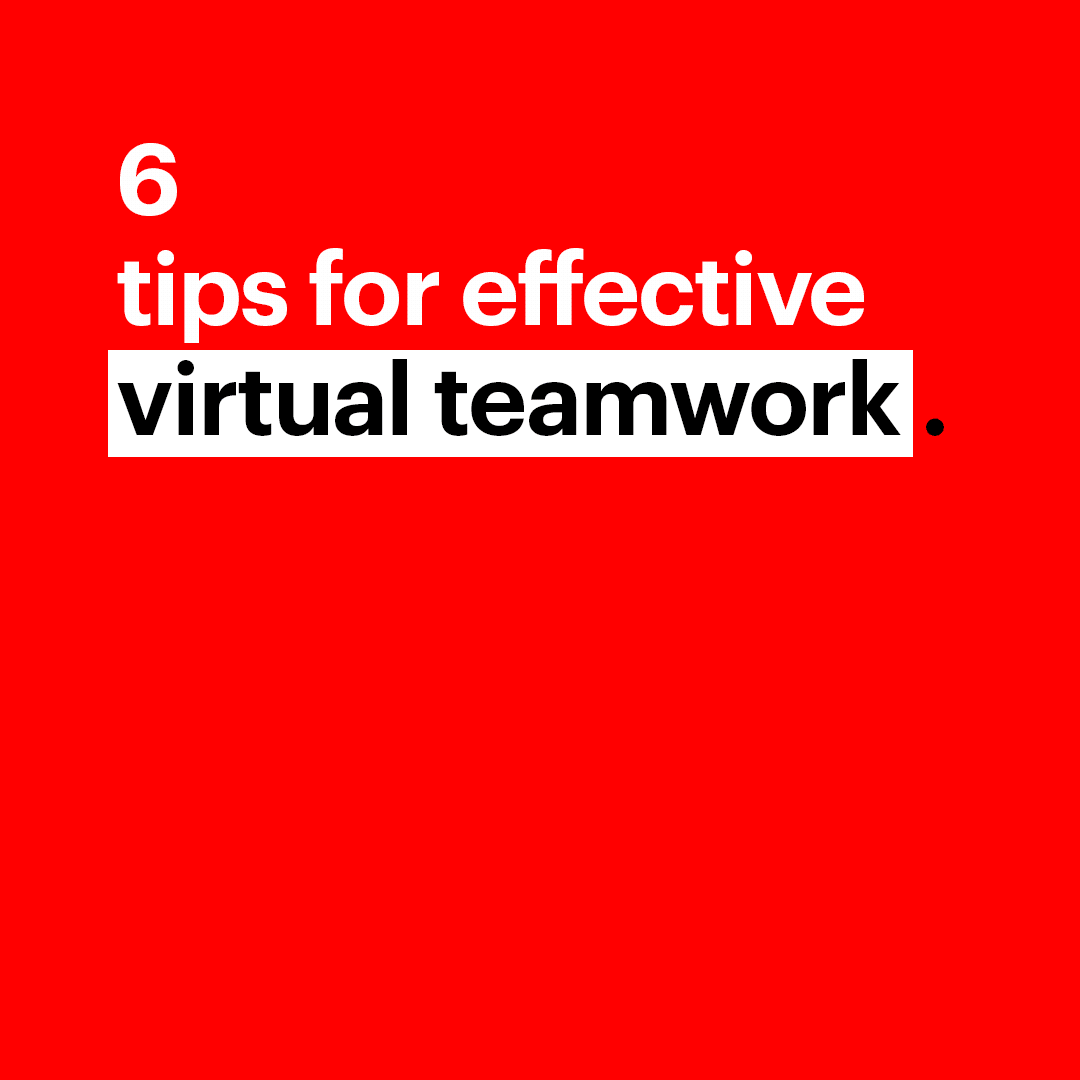 6 basic tenets of virtual team management
1.

Remember the "Three Ds"
You've got three types of distance challenges to overcome as a virtual team manager geographic distance, time zone distance and operational distance. Together, these create the need for enhanced cultural sensitivity pertaining to both social and cultural mores and, more practically, respect for your team members' time as remote work bleeds into their personal and domestic daily lives.
2.

Going digital does not negate the personal 
Your beam members while working from home are likely to juggle what are by definition unique domestic and family dynamics that could complicate their work lives. It's essential for you to practice patience, empathy and understanding in light of these situations
3.

Trust your team, especially from a distance  
It might be tempting for you and other leaders to think that people aren't putting in the same amount of effort while working from home that they would in the office. And though it's understandably challenging for you to be have a looser grasp of what's happening with your team members during the work day, letting go of mistrust will guide you away from biased perceptions of performance.
4.

Keep calm 
Especially in the post-COVID19 world, you're going to occasionally feel hopeless and anxious. That's OK. But bear in mind that these emotions are contagious. If you experience these emotions, particularly during a vulnerable time, your team members just might "catch" the same emotional colds. It will be tough, but stay positive. One way you can do this is to create uplifting narratives that keep your team hopeful.
5.

Connect purposefully 
It's important for you to establish structure, rules and virtual meeting times. But do this with a concrete reason in mind. Setting a weekly call, for example, is helpful and appropriate. On this note, remember that despite the difficulty in making emotional connections through laptop or phone screens, investing in relationships is just as important to you and your team as basic planning.
6.

Integrate virtual work into the permanent team dynamic
We all hope that one day the health crisis will be a memory. But you´ve already expanded your managerial repertoire. Strive to carry these new capacities into the future.
Discover the 13 questions to find out if you are a good leader.
IESE's broad array of top-ranked Executive Education programs cover formats and topics that will further help you become the best virtual team manager you can be.