Iván 

Tintoré

, director at 

iContainers

 Solutions, enrolled in IESE's General Management Program after losing a bet to his wife. Want to know what 

the bet

 was?

 

Discover his story in this video: 
Elena Fontelles, CEO at Happets.com, had it very clear: when challenges arise at work, you need a clear method for finding the best solution in record time. And that can be learned. What's more, you have to learn it as soon as possible. 
Elena had completed the IESE General Management Program (PDG) in 2017. And it had served her precisely to learn this approach to problem solving. The case method had given her a new strategic vision and she believed that the same path would also be very useful for her husband, Iván Tintoré. But she also knew that it wouldn't be easy to convince him to do it. 
Iván acknowledges that his working hours are extremely long and that he turns off his cell phone around eleven or twelve at night. All this, plus his family responsibilities barely leaves him time for another one of his passions: flying. Occasionally he also enjoys parachuting. Where was he going to find the time to go back to school? 
But Elena hadn't reached where she was professionally by giving up on the first try. So, she started a campaign to persuade her husband that the program was going to be as useful to him as it had been for her. Ivan, however, was hiding an ace up his sleeve to avoid pressure. Aware of his wife's respect for heights, he told her: "I'll do the PDG, if you parachute." 
Contradicting how well Iván believed he knew his wife, in less than a week they had already jumped out of a plane. Elena smiles whenever she remembers how everything happened: "They say that you always have to find new ways to surprise your partner, right?"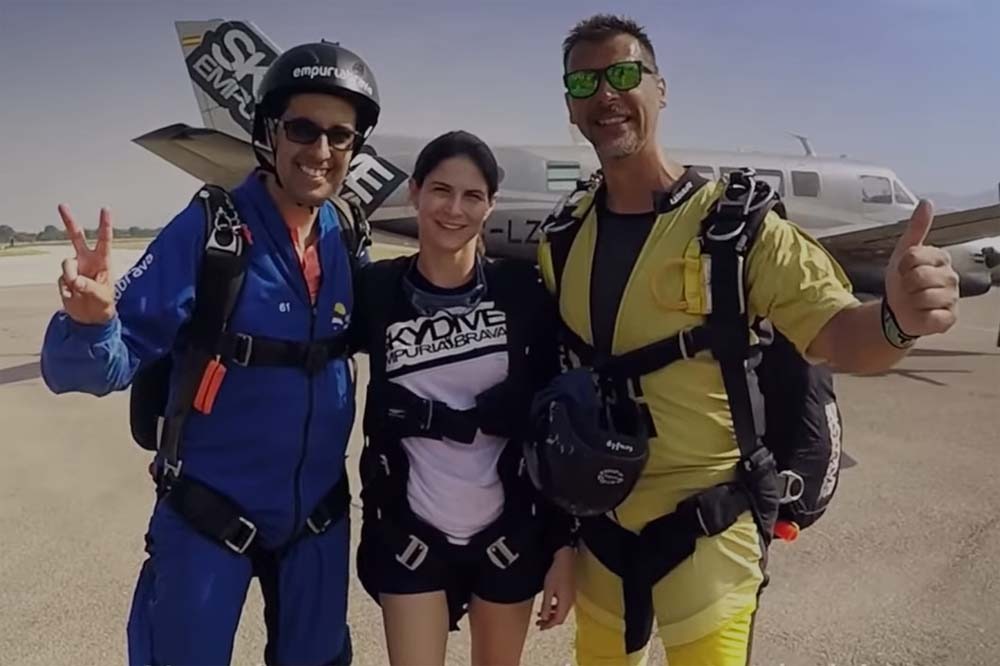 Both agree that there is a clear parallel between doing a management program and parachuting: they are both experiences that prepare you to know how to react to pressing challenges without being overwhelmed by confusion or fear. 
Exactly one year after Elena finished her General Management Program (PDG) at IESE, Iván began his. The equivalent to this Spanish-imparted program for English speakers is the Advanced Management Program (AMP).The first day of classes, when a professor asked participants why they had decided to do it, he got up "with great humility", smiled and said: "I've been forced to do it because I lost a bet to my wife." And it didn't take long for him to plunge into the experience with the same giddy illusion with which his wife had jumped out of that plane.