After founding seven startups, Elena de Benavides now faces a greater challenge: coordinating innovation and entrepreneurship for Red Eléctrica de España.

Elena de Benavides (PDD '13) admits that, as of late, she can hardly find time to check her personal email.
Still under 40 years old, she has already founded seven startups, invested in 10 and served as investment director at Gala Ventures. But her latest challenge is even greater: since September she is coordinating activities related to open innovation and entrepreneurship for Red Eléctrica de España (REE), one of Spain's biggest companies.
As REE's Open Innovation and Entrepreneurship Lead, she is looking for entrepreneurs, ideas and projects that can contribute to profoundly transforming the company. In her quiver are a "venture capital fund that allows for investing in startups where there are synergies, accelerating startups with early-stage technologies that, if given support and assets from Red Eléctrica, could offer a distinctive value, and exploring new business models with more established companies".
Without fear of the unknown
Benavides is quite aware that one of the greatest challenges she faces is knowing how to manage the unknown. No one knows with certainty where the electricity sector revolution is headed, but none of the main players within this sector can afford to stay put, to stop moving forward or to stop experimenting with less linear and unidirectional systems until, little by little, they figure out which track is the one they should be on.
And this, Benavides points out, "implies philosophical, cultural and technological challenges for the sector's main stakeholders, from distributors to carriers, all the people involved in the system's operation, and the customers, who should be aware of the consequences of their energy consumption." In addition, operators such as REE are called on to play a crucial role in electrification of the economy, key in the fight against climate change. Artificial intelligence, big data, and the internet of things (IoT) are emerging as some of their allies.
"Innovation implies philosophical, cultural and technological challenges for the sector".

Elena de Benavides (PDD' 13).

It is no small challenge, but then again, neither were Benavides' previous professional endeavors. She has founded seven startups in a country where only 22% of these projects are spearheaded by women, and has served as director of investments within the venture capital and private equity sector, where female representation in positions of leadership is minimal.
Managing "emotional and economic mayhem" in startups
Among the toughest challenges that Benavides had to overcome as investment director at Gala Ventures was the "the professional change in itself of moving from the realm of entrepreneurship to the venture capital sector, where leadership positions are typically held by finance experts, and where the management of the emotional and economic mayhem of the startup teams you're investing in and which later begin to take off comes into play, and, lastly, creating an area within Gala where the particularities of this type of business operation could be better understood."
While she was facing these challenges, the sector as a whole experienced, in the space of just a few years, a sudden change: "We professionalized quickly, many people who we could co-invest and associate with came onto the scene, and the money that came in multiplied." She also admits that with so much capital, "some companies' valuations skyrocketed beyond reasonable amounts."
She knows the market well because in 2017 she had invested, directly and personally, in projects such as Zapiens Tribe, which manages knowledge and human resources; fintech Rebellion; and photo app Mimento.
She had arrived at Gala Ventures after serving as CEO of the most successful startup she has managed to date. According to Benavides, "the International Institute of Phlebology allowed us to improve the quality of life of many people with venous pathologies." How? Essentially, by "offering an injectable solution that we had patented which prevented them from having to go through surgery".
Her joining the institute and her time there from 2010 to 2014 can be explained by the same three factors that have prompted Benavides to participate in startups: "Completely understanding the business model and the social need that it meets, that there be an economic exchange between the company and its customers and, lastly, collaboration and total trust in the team".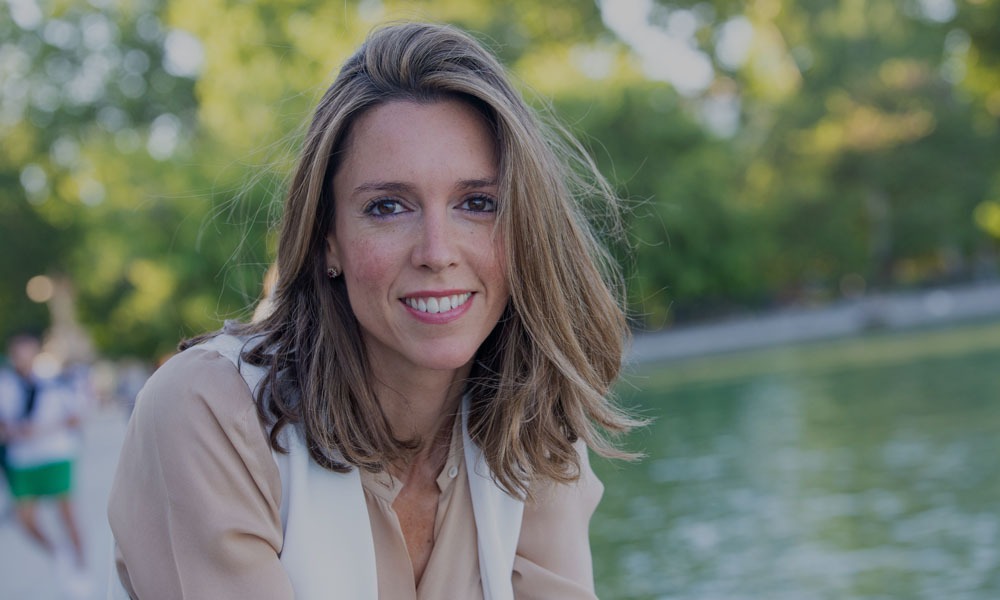 Importance of training
A few months before making the switch to the venture capital firm Gala Venture, while acting as CEO at the International Institute of Phlebology, Benavides completed IESE's Programa de Desarrollo Directivo (PDD is equivalent in English to Program for Management Development). Then, in 2013, "the program gave me not only new knowledge, but it also helped me open my mind, to broaden my vision of seeing different areas within a company in a very practical way, and to understand, for example, finances, even though I'm not a finance specialist.
"For me," she says, "it was a truly formative experience, and I continue to have ties to the school because I belong to its network of investors and entrepreneurs, I receive information on specialized programs that can complete my knowledge and we've even created a small investment vehicle with my former PDD classmates that allows us to stay up to date on what's happening in different sectors."
Benavides forms part of IESE's Business Angels Network, which brings investors together with startups, and has also been a mentor in IESE Women Angels, which promotes investment by women.
IESE
 has developed a wide range of courses and activities through the 
Women Win
 platform to support women like Elena in their personal and professional development and aspirations to lead.
Elena de Benavides: 3 keys to remember
The main challenge: managing the unknown

.

 
Collaboration with and total trust in the team.

 
Training is essential: it helps to open your mind and gives you knowledge that you lacked.