The upheaval of recent years has taught us how important it is to be well-prepared to face the most complicated times, to anticipate and take advantage of adversity in order to strengthen the union between the company and its employees.
But, even after all the uncertainty you have recently experienced as a leader and on the verge of a very probable recession, do you have a clear strategy for how you should act in the face of a new crisis?
Main keys to lead and inform in adverse times
There are three basic pillars of facing any situation with greater guarantees of success, no matter how difficult it may be, within an organization: anticipation, transparency and speed.
1.

Be prepared for the worst… and also for the best
Drawing up a crisis communication plan in advance will provide you with a guide to react to a situation marked by stress, uncertainty or chaos. However, as it is linked to the context, this map must be adaptable to different circumstances and needs to be updated on a regular basis.
It should analyze all possible scenarios and the risks that may arise, define the specific actions you will need to take to solve the expected problems and specify which people within the organization will be responsible for implementing them.
When drafting this crisis communication plan, do not forget to detail the internal and external communication channels that you consider most effective in each case and keep in mind that you must adapt to a workforce that is increasingly accustomed to hybrid or even remote work. A good use of each channel will allow you to better share both the most complicated situations and the achievements that are being reached to all the people who are part of the company, whether they are at home or in the office.
2.

Be clear, concise and fast: the best recipe for avoiding misunderstandings
Although it is practically impossible to keep ahead of the pace at which information, verified or not, is shared today, if you want to prevent rumors that could cause misunderstandings in your company during an adverse situation, the golden rule to follow is to transmit transparent messages as clearly as possible. The more information you can provide, the more you will be able to dispel feelings of distrust, uncertainty, instability or fear:
Prepare a specific and shared message. Avoid improvisation and discordant speeches, i.e., make sure that all managers transmit unified information in the different channels, both internal and external.
Explain the current situation transparently. Do not hide the impact that the recession may have on your company or the detailed contents of your plans, but also highlight the strengths and strategies that will allow you to move forward.
Act quickly. Minimizing as much as possible the time between recognizing potential danger signs, making decisions and communicating them is critical to reducing the anxiety and suspicion within your company. If the company does not have an effective, honest and unified voice, others will lead with their voices out of harmony.
Create a post-crisis evaluation and share it. Once the crisis is over, you will be able to determine the effectiveness of the communication plan you have implemented and apply possible improvements. For a more complete analysis, openly ask your employees for their opinions and feedback.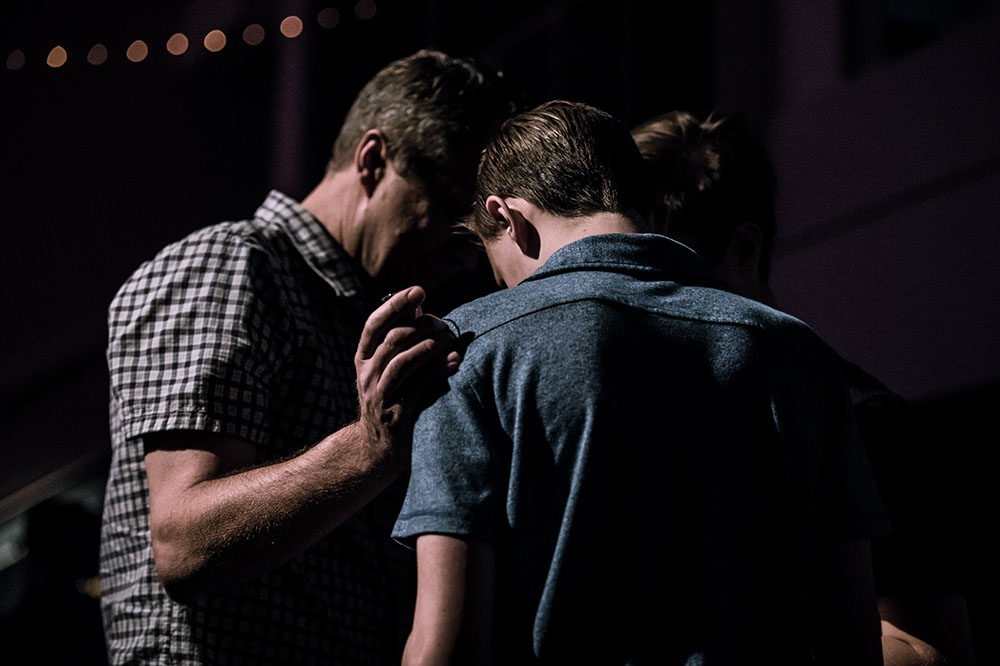 5 ways to motivate your team in the midst of a recession
One of the most essential roles of a good leader is to know and understand all the members of his or her team as much as possible in order to help them develop their full potential. It is normal for motivation to wane in particularly difficult times, but there are many strategies you can put into practice to help restore it. Here are 5 great strategies for motivating your team:
1.

Establish an open and participative communication style
through a collaborative environment, where everyone can express themselves comfortably and there is active listening.
2.

Promote a good working environment
in which a sense of belonging is fostered, building a shared vision of how the crisis will be addressed jointly.
3.

Put special care into the work-life balance
with visible measures that have a positive impact on the satisfaction and well-being of your employees. Actions that will most likely increase their commitment and performance and will help you retain talent within the organization.
4.

Encourage creativity
by looking for ways to boost collaboration, communication and fun among employees. If you are not sure how to best accomplish this, discover these 5 tips to be more creative at work.
5.

Recognize what is being done well
give feedback and evaluate areas for improvement in a constructive way. Help each person feel that his or her contribution is valued and appreciated by the company and his or her colleagues.
Discover the 13 questions to find out if you are a good leader.
At IESE's Executive Education programs you will learn these and many more advanced techniques to lead through any type of crisis, unite your team and improve the image and results of the organization.