"We only have a few years left to achieve the ambitious UN sustainable development goals we set out to achieve by 2030. So it is urgent to accelerate our progress towards this objective. And corporations can do more and should do more."

IESE Prof. Fabrizio Ferraro.

But what does "more" mean for business leaders? IESE professors weigh in on the leading sustainability-related business trends for 2023. Here's how corporate sustainibility works:
What is corporate sustainability? 10 Business Trends for a better word in 2023
Corporate sustainability can be defined as a set of strategies that a business can develop in order to reach an environmentally sustainable economic growth. Here's how it can be done:
1.
Get ready for growth.
Economic growth is in itself one of the UN's Sustainable Development Goals. "2023 is going to be a year of very strong growth for the global economy," says Prof. Núria Mas, forecasting a global expansion of almost 5%, which would bring GDP back to pre-pandemic levels. Potential risks? The developing world (excluding China) will lag behind growth because of low vaccination rates, and continued disruptions to the global supply chain could throw economies off.
2.
Adopt a sustainable leadership mindset.
Sustainable leadership demands that every leader "think about their role, not only as a leader in a very limited space, but also as a worldwide citizen with a longer-term impact on society and the planet," says Prof. Yih-Teen Lee. Lee breaks it down into four essential skills:
Developing a vision for your company for the long term
Cultivating a mindfulness in your decision-making beyond the short term
Gathering the courage to stand up to stakeholders who may question change
Building connections beyond your immediate sphere.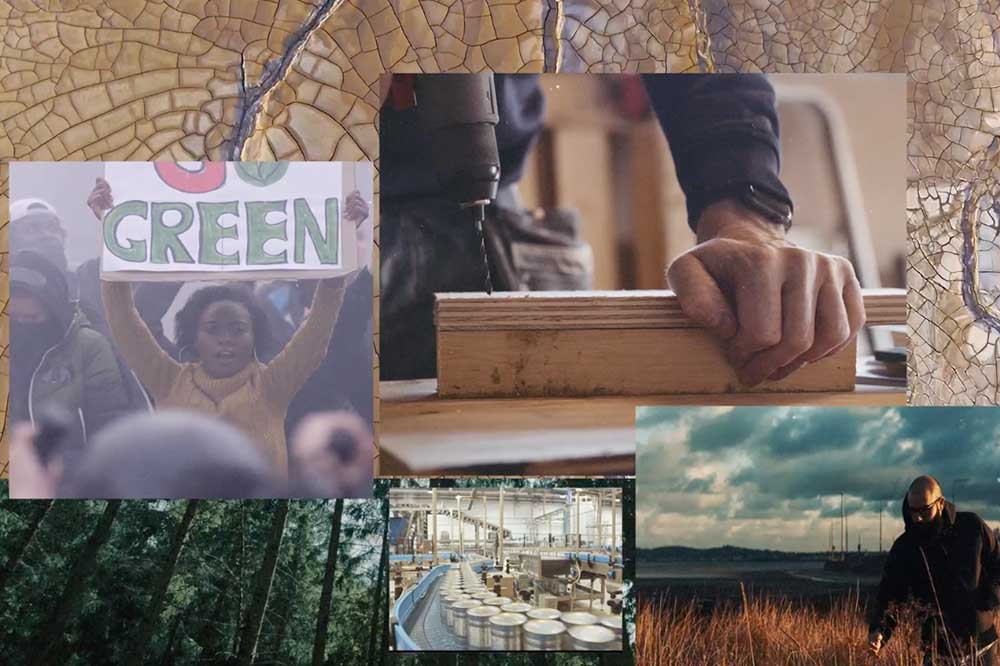 3.
Pinpoint what your business can do.
There's no one-size-fits-all for sustainability. Every company needs to analyze who their customers are, who their stakeholders are, where they are doing business and what their regulatory framework is, and then think deeply about how to de-carbonize. "Every company is at a different stage. Every company is in a different place," says Prof. Mike Rosenberg.
"What's really important, in my view, is that companies do the math, and figure out what is the business case, how fast do they need to go, what is the right timing."

IESE Prof. Mike Rosenberg

4.
Set ambitious, science-based targets.
It may feel easy to declare that your company will be net zero at some point in the distant future, but it's not really about that. Instead, it's about establishing realistic, science-based targets that are achievable. Those targets should be clearly and transparently communicated to all stakeholders, because consumers are demanding this from companies.
5.
Move from strategy to operations.
At the same time, the strategic decision to reduce your company's carbon footprint must be translated into concrete, operational change. "Operations is what helps companies implement strategies in their day-to-day actions," says Prof. Anna Sáez de Tejada Cuenca.
6.
Incorporate the circular economy.
Not every company can be fully circular, but every company can look at ways to better manage waste, ensure their products are durable and reparable, evaluate whether there's a market for refurbished products, study whether they can implement a take-back or recycling program, etc. "Companies need to think how they're going to implement circular economy principles in their day-to-day operations," says Sáez.
7.
Clean up your supply chain.
Disruptions during 2021 and 2022 mean there are enormous doubts hanging over the global supply chain for 2023. But even beyond those, companies should continue to pay attention to their supply chains. The challenge is twofold:
Companies must know exactly who their suppliers are – which sounds straightforward, but in complex global supply chains involving subcontractors this can be tricky.
Companies should be ready to communicate to the public who their suppliers are. "Consumers and the public increasingly are holding companies accountable for what happens in their entire supply chains," Sáez says.
8.
Invest in innovation.
A lot of the technology required for a green transition is yet to be developed. Established companies can take the lead in investing in innovation and working with cutting-edge startups. "A lot of the challenges will require new technologies, new business models and new habits. We really need startups and corporations to innovate to really actually make a difference," Ferraro says.
9.
Prepare for a commodities supercycle.
The green transition may produce what's known as a commodities supercycle – a surge in demand for certain commodities of historic proportions, such seen during the industrialization of the U.S., or the post-war reconstruction of Europe. Companies should be prepared for this possibility. "Supercycles happen when there's a very important structural change in the demand for some types of commodities. The transformation towards green, more sustainable energy might generate that," says Mas.
10.

Make sure it's inclusive. 
One of the challenges of the transition is to make sure that it doesn't serve to accentuate existing inequalities. Because if many people are excluded from new models, the current groundswell of public support for sustainability will evaporate. "If we don't take into account the ones who are being left behind, if we don't consider the cost of the transition together with the benefits, we will see a bigger increase in resistance," Mas notes.
In the end, companies and governments must remember that sustainability has to focus on bettering the lives of people.

"Sustainability is not just about environmental challenges, it's primarily about people. It's primarily about society. Sustainability is the intersection of economics, society and environment."

IESE Prof. Fabrizio Ferraro.
