There's no need for us to remind you that today's environment is ever changing, volatile, complex… There are more than enough adjectives to describe how your career is not a straight path without obstacles. You also know that at this point in your career, you need to renew yourself, face new challenges, learn about trends or network and get training in an area you're unfamiliar with.  
However, you are asking yourself:
Why do I "have" to do it?
What will I get out of it?
Will I recover the time and money invested… which is by no means small?
For many people, the cost of higher education programs is a deterrent. If you're wondering about ROI (Return on Investment), don't miss the explanation on how to measure the ROI of a business school education program. But we'll tell you in advance that this is not just about money.
The

ROI

of an MBA or executive education program: beyond the numbers
The return on investment of business school education programs cannot be measured solely in financial terms. The benefits are not exclusively limited to the professional sphere, but also encompass personal growth and development.
It goes without saying that knowing when you'll recover the investment or how your position will improve are aspects you'll have to consider, but they're not the only ones. So, what are the other aspects?
Better professional qualifications
The content of an executive education program revolves around business case studies to improve decision making. This immersion in the real world of business significantly increases students' professional training.
Improved employability
Doing an MBA or management program at a top school delivers a differential value that opens doors to employability and professional stability. MBA profiles are among the most sought-after by organizations, which is why their unemployment rate is very low.
Higher compensation
Financial compensation grows in parallel with the level of training. Professionals who have an MBA degree hold more senior roles in companies, which is why they earn a higher salary. Did you know that, according to some studies, this salary increase is around 30%?
Soft skills
Theoretical and practical knowledge are cornerstones of an MBA program, but the soft skills that are acquired—making you a better leader—are no less so. These skills train students to lead teams, make strategic decisions, drive organizational change and enhance commitment to achieving objectives.
High-value networking
Networking is another reason, particularly if you're a recent graduate or job seeker. Over the course of the program, you'll interact with people with different professional profiles and management positions, which may give rise to business opportunities or career moves.
Entrepreneurship training
If it's your intention to start a business, an MBA will provide you with solid theoretical and practical knowledge that will help you succeed. What's more, you'll get to meet other people with whom you can share experiences and business ideas.
ROC: Return on Career
What you really need to measure is the ROC (Return on Career) when considering executive education. This the advice given by Jordi Utgés, Executive Director of National Executive Programs at IESE Business School.
The reason? Every step of your career should be geared towards adapting to change. In the current economic environment, the ability to reinvent yourself is absolutely essential.
After a few years, the financial investment will be forgotten, but the impact on your professional career will remain forever. The better your flexibility, training and ability to anticipate, the greater your chances of success are in the professional world.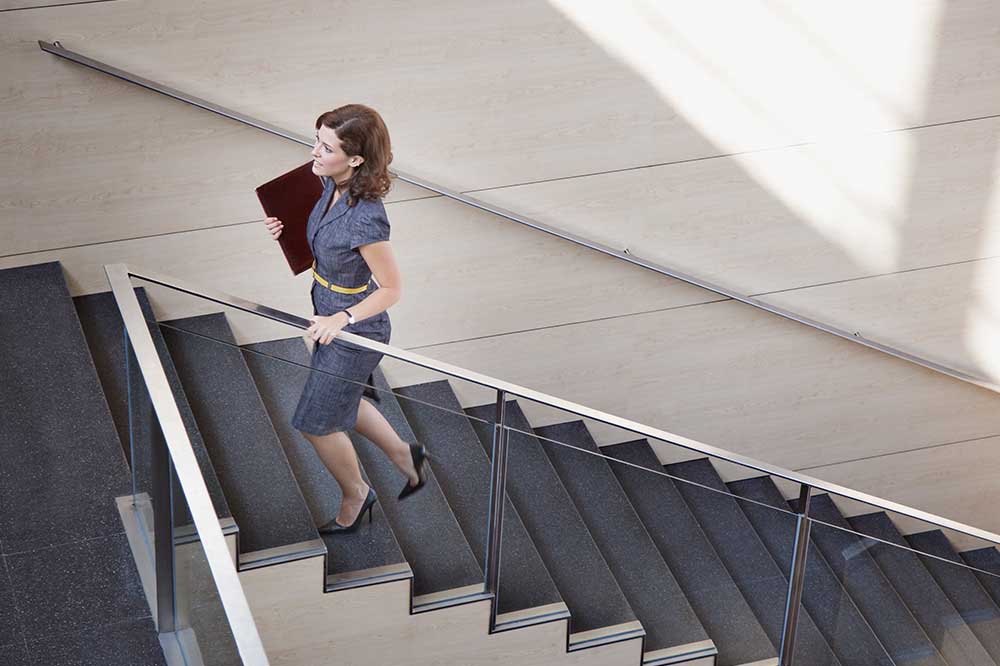 The best thing to do is to take a broad view of things and assess how executive education will have an impact on your career in the long term. Think about it: in 10 or 12 years' time, you'll no longer remember the investment you made in your MBA, but you'll definitely be aware of the benefits it has had and continues to have on your professional career.
In short: although you also need to assess it, the most important thing is not the ROI, but the ROC.
Studying for an MBA at IESE is a tool for achieving professional success and improving the skills that will help you achieve your life goals.
The IESE executive education programs offer this long-term perspective, a multidisciplinary education and content of the highest quality. It's the best choice if you want to boost your professional career, and not only to earn a higher salary.