Sustainable Leadership Initiative
Leading the global shift to more sustainable business
IESE's Sustainable Leadership Initiative is dedicated to generating rigorous, impactful knowledge to prompt leaders across sectors to create economic, social, and environmental value for their organizations and for society. We believe that a more enlightened form of capitalism – such as stakeholder capitalism –  is not only possible, but is already happening across the global economy. IESE recognizes that business schools play a fundamental role in helping to achieve a more prosperous, equitable, and greener world, and we're ready to lead that global movement.
The IESE Sustainable Leadership Initiative brings together scholars and practitioners from different disciplines to map avenues to impact through multi-sector dialogue and action.
The IESE Sustainable Leadership Initiative was first presented at the Global Alumni Reunion 2021. The two-day event was focused on understanding how corporations can develop the "SustainAbilities" needed to tackle our sustainability challenges and featured high-profile executives and thought leaders. A special section of IESE Business School Insight magazine provides in-depth content related to the event.
Research Areas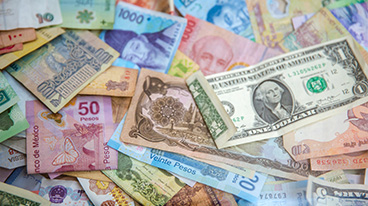 Leading a Sustainable Transition in the Financial Sector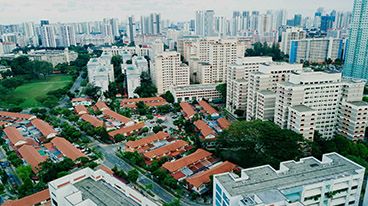 Leading Sustainable Communities and Cities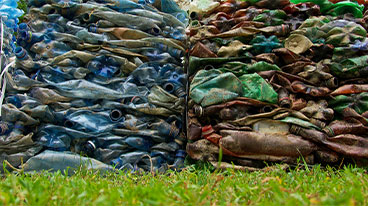 Leading Corporations for a Just Transition
There is growing consensus that novel strategies are needed to address the grand challenges we face as a global society. Climate change, poverty, global health, social inequality, and racial justice, among others, are socially complex problems, characterized by radical uncertainty.
Addressing these challenges will entail technological innovation, but, more importantly, it will require deep institutional transformation in the financial, corporate and public sectors. That implies profound changes in corporate strategies, business models, financial approaches, investment practices, accounting rules, public policies and consumer behavior. Indeed, it will require a rethinking of the very role of business in society – shifted from ameliorating the negative social and environmental impacts of business, to proactively leveraging business as a force for good in society.
This initiative aims to advance interdisciplinary research on this topic and help corporations, and their stakeholders, navigate the transition to a more sustainable form of capitalism.
Key Research Projects
The Rise of ESG Investing. This project is exploring the rise of ESG investing globally, studying its social and national antecedents, and its consequences in terms of corporate environmental performance. (Fabrizio Ferraro, John Almandoz)
Shareholder Engagement and Deliberative Corporate Governance. This project explores the practices through which investors engage directly with the corporations in which they invest, to promote better ESG performance. It aims to understand what leads to more effective engagement, with a focus on deliberative practices. (Fabrizio Ferraro)
Impact Investing. This project explores the integration of social impact in the investment practices of early-stage private equity investors. Building on ethnographic research on investment teams in three funds in Europe, this project aims at understanding investment practices in the field. (Fabrizio Ferraro)
Impact Investing and Investors' Heuristics. This project is aimed at investigating through experimental methods the cognitive processes that investors follow when deciding among impact investment options. (Romain Boulongne)
Climate Change Finance. This program is exploring the relationship between common ownership and CO2 emissions, and the relationship between California wildfires and mortgage delinquency and foreclosure. (José Azar, Carles Vergara)
Societal Evolution and Institutional Logics. This project explores how societies are vulnerable to instability and may risk failure when one institutional logic becomes overly dominant in society, leaving insufficient institutional space for other logics. To thrive, a society must balance and integrate intangible values from the core institutional logics. (John Almandoz)
Nonprofits as Agents of Change. This project explores how nonprofits, advocates and activists interact with other social and economic actors to reshape their environments to make them more equitable and sustainable. It also explores how nonprofit managers make decisions in uncertain contexts.(Pascual Berrone)
Coordinating and Regulatory Mechanisms in Social Extrapreneurship. The aim of this work is to inquire into how social extrapreneurship unfolds. More specifically, it will explore how a network of socially oriented organizations with different organizational missions and objectives can design and achieve a common social impact. More specifically, this project will explore internal coordinating and regulatory mechanisms to align the partially divergent strategic objectives (both social and commercial) of the different members of the network.(Antonino Vaccaro)
Sustainable Development Goals (SDG) and Their Adoption. The 17 SDGs offer an ambitious agenda for driving forward research on management, organizations, and governance to sustainable development. One research program underway will (1) assess the influence of SDGs on organizational performance and business models; (2) identify different forms of collaborations across social actors to attain SDGs and (3) develop knowledge and tools for the achievement of the SDGs. (Joan Enric Ricart, Pascual Berrone)
SDG for Cities. This program seeks to help cities around the world transform themselves into Smart and Sustainable Cities (SSC) by embracing the SDGs. Research efforts will address Goal 11, "Make cities and human settlements inclusive, safe, resilient and sustainable," and focus on the notion of urban sustainability. (Joan Enric Ricart, Pascual Berrone)
Collaborations for SDGs. Collaborations are key to achieve the SDGs, and it is directly recognized in Goal 17, "Partnerships for the goals." In collaboration with the UN Economic Commission for Europe, this program is developing guidelines and evaluation systems to make sure that public-private partnerships are designed for SDG achievement. (Joan Enric Ricart, Pascual Berrone)
Leadership, Organizational Culture, and ESG Performance. Starting from a computational approach to quantify organizational culture in a large sample of companies, this project explores the relationship between culture and (1) corporate misconduct, (2) media reputational risk, and (3) ESG performance. (Fabrizio Ferraro)
Framing Sustainability, Certification and Evaluation. This project is aimed at investigating the framing strategies that firms can use to garner better evaluations in the eyes of key stakeholders when they implement sustainability policies, regardless of the categorization processes that these stakeholders use to make an evaluation.(Romain Boulongne)
Relational Business Model Design. This project explores the extent to which novel business models (e.g., digital platforms, sharing economy companies) are able to create (and distribute) value to multiple stakeholders within a given community. It also attempts to understand the sources and motives of resistance these businesses face in specific settings. (Joan Enric Ricart)
Environmental Entrepreneurship and Institutional Change. This area assesses how sustainable entrepreneurs design new industry norms, property rights arrangements, or influence policy to change the payoffs of environmentally responsible initiatives and the competitive dynamics of their industries.  It explores how entrepreneurs effectively create opportunities to address environmental challenges that would otherwise not be economically feasible. (Desirée Pacheco)
Social Conditions and Industry Growth. This research stream explores how emerging industries in sustainability-related sectors, such as wind and solar power, are dependent on social forces that influence institutional change (changes in policies, standards, incentives, etc.).  These forces are important in the context of sustainability, because the environmental movement has taken an active and professionalized role in bringing about industry-wide change.  In addition, because new ventures in emerging industries generally lack resources, they are often dependent on social activists who can promote institutions to bring necessary growth. (Desirée Pacheco)
Responding to Competitive Environments. This work explores how firms' competitive environments and their strategic motivation are not only relevant to their decision to undertake sustainability practices, but also shape how they are influenced by the demands of environmental activists. (Desirée Pacheco)
Small Firms and Industry-wide Sustainability Change. This study examines the role of small and medium-sized craft firms in influencing change towards sustainability practices in the apparel industry. By educating consumers and engaging in cultural work to legitimize their practices, these firms are able to authentically generate demand for sustainable apparel, and inspire larger industrial firms to undertake similar practices. (Desirée Pacheco)
Strategic Choices. With increasing pressure from the financial community and other stakeholders including customers (B2B) and consumers (B2C), many firms are struggling with balancing the need to transition to a lower or zero carbon footprint while maintaining a competitive position in the marketplace. The choice of what targets to set and by when including the adoption of science-based targets require strategic thinking and possibly scenario planning. (Mike Rosenberg)
The Dark Side of Transparency. The objective of this project is to analyze ethically problematic behaviors associated with organizational transparency. More specifically, this project will show how selective transparency, i.e. the strategic disclosure of pieces of information that are per se truthful, can be leveraged to construct unrealistic, biased organizational images both internally and externally. (Antonino Vaccaro)
Changes in the Energy Sector. The energy sector is undergoing a fundamental change as the world economies are transitioning from a carbon-based economy to a renewables- based one. This project will investigate how the changes in regulations, technology and economic fundamentals will transform the energy value chain up, mid and down-stream. (Massimo Maoret)
New Opportunities. The transition to a low carbon economy requires the re-building of much of the world's infrastructure as well the creation of entirely new business areas. How to assess these opportunities pushes the limits of traditional business planning and requires the development of new tools and frameworks. (Mike Rosenberg)
Environmental Disclosure. This project explores the determinants and consequences of climate related corporate disclosure. Climate related disclosure is not universally mandated. As a result, relatively few firms include relevant information in their financial filings, making it difficult for investors to assess the climate risk to their portfolios. Investors respond to that problem with increasing number of environmental engagements with portfolio companies. (Igor Kadach)
Regulating Sustainability Reporting to Achieve Net-Zero Emissions by 2050. Corporate reporting is at the center of the current debate on how to curb carbon emissions. Nonetheless, the financial information traditionally provided by firms is deemed insufficient to understand the impact of corporate activities on the environment. As governmental and civil entities work to regulate sustainability reporting, they face important challenges. What kind of (non-financial) information should firms be required to disclose? How can sustainability reporting standards be enforced? And what will the "real effects" of disclosure regulation have on companies? (Gaizka Ormazabal)
Crossovers between Sustainability Dimensions of Fashion Products: From Consumers' Perceptions to Reality. Do consumers believe that clothes with an environmental sustainability attribute (e.g., organic cotton or recycled fibers) are more likely to have been produced in safe, compliant factories, and vice versa? Are fashion products that are sustainable in one dimension (e.g., made with organic cotton) actually sustainable in other dimensions (e.g., made in a compliant factory)? Answering these questions with solid data will serve both to help retailers market their products more effectively and to reduce corporate greenwashing. (Anna Sáez de Tejada Cuenca)
Circular Economy in the Apparel Industry. This project explores what might help promote a circular economy in the apparel industry. In one study we study the impact of product variety on the environmental impact of a clothes rental business model; in another, which type and degree of operational transparency (i.e., what is communicated to the public) best encourages consumers to return their used clothes in retailer take-back programs. Finally, we study how consumers perceive the value of eco-labeled products (e.g., organic or Fair Trade) and whether that perception spills over to conventional products. (Anna Sáez de Tejada Cuenca)
The Psychology Behind the Business Case. This project explores the psychological microfoundations (e.g., the role of ideology) and consequences (e.g., signaling value) of thinking about and framing sustainability and corporate social responsibility as a business case. (Sebastian Hafenbrädl)
CEO Activism. In recent years, CEOs have increasingly taken public stances on current political issues, including topics related to sustainability. This project aims to explain this recent rise in CEO activism and its underlying structural, institutional, and psychological underpinnings. (Sebastian Hafenbrädl)
Teaching & Outreach
The Sustainable Leadership Initiative is committed to reaching a broad audience with its knowledge and ideas, developing courses and materials for IESE students and participants and connecting with industry and the public to promote sustainability.

Sustainability-Related Courses & Materials
Ongoing development of courses and academic materials related to sustainability, integrating this content into the core curriculum across MBA and executive education programs.

Industry Gatherings & Events
Organize industry gatherings and events in order to promote best practices among businesses and working executives, regardless of their sector.

Hub for Sustainability
Serve as a hub for other similar centers around the world to foment knowledge exchange and increase impact on business sustainability and human development.