Good handling of the management agenda is paramount to lead any company towards great success.
And within this planning, investment in training should be a fundamental part of the weekly distribution of CEOs' tasks in order to achieve the proposed goals. And even more so in a world that, in the coming years, will take a considerable turn towards the automation of many tasks that today are still done by people.
Some studies suggest that managers should devote at least 5% of their time to training and learning. In concrete terms, this could mean around 100 hours per year, which is equivalent to two hours per week. Other studies recommend doubling this figure for maximum results.
It is worth noting that training does not necessarily have to be face-to-face or during working hours. We are also talking about books, podcasts, online conferences, and blogs such as StandOut or IESE's Insight portal. These formats are much more adaptable to different needs and schedules while simultaneously being extremely relevant and completely focused on the professional and personal development of the manager.
Where does a CEO find the time for training?
To be a good leader, it is important to know how to delegate and motivate the team so that it can function autonomously and execute the planned strategy efficiently. It is precisely thanks to this type of intelligent team management that top managers and CEOs can focus on other tasks such as training, which in turn will allow them to gain more time in the long run and learn how to develop new strategies that successfully adapt to different business paradigms.
In fact, if we consider that a manager should spend an average of 30% of his or her time defining the strategy and the remaining 70% implementing it, training should be included in this first 30%.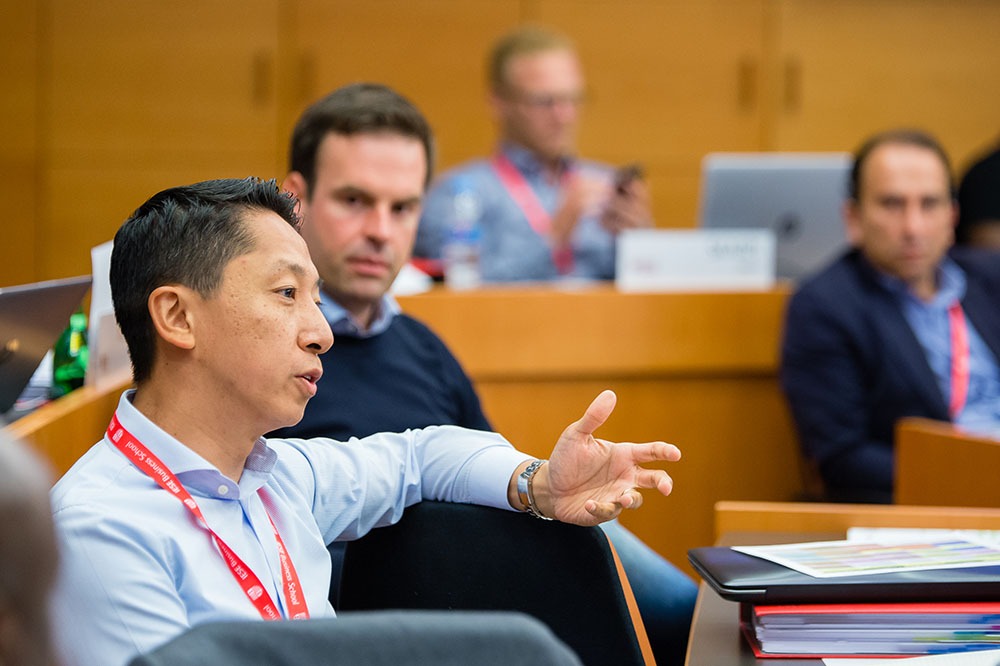 Other tips for investing more time in management training
The list of benefits of continuous learning is long, but the reality is that day-to-day business often takes over the manager's agenda and, because it is not considered urgent, training is often put on the back burner.
Here, we share some additional tips that can help senior managers set aside more time for training:
1.

Set clear objectives for growth in key areas
For example, if you set a goal to improve communication or leadership skills, it will be easier to seek out and justify the need for specific management training in those areas.
2.

Include training in your agenda
Including management training in the weekly or monthly agenda and establishing a set schedule can help ensure that sufficient time is devoted to this activity.
3.

Attend events where you can continue to learn
Participating in conferences, seminars and workshops can be an excellent way to continue to progress as a leader by gaining new ideas and expert perspectives.
4.

Integrate training into the company culture
Encouraging continuous learning as a key element of the company culture also helps motivate the entire organization to invest more time in training. This makes it easier to get more resources to help employees develop their skills and knowledge.
5.

Boost networking
Humans learn more, both in quantity and quality when we interact with each other. Therefore, a fundamental factor to ensure the continuous evolution of the executive is to have access to specialized networking groups: a place where top-level business leaders can create positive and lasting relationships with other CEOs, collaborators or stakeholders.
In IESE's Executive Education programs you will find different types of training with formats carefully designed to adapt to the complicated agenda of executives, at any stage of their development by focusing on the areas in which they need to improve.