Elena Betés is CEO of Dide.org, Vice President of Education at Red Ventures, founder of Rastreator, and holder of an IESE MBA. She has two children.

Elena Betés, founder of the insurance comparison platform and broker Rastreator, believes that, in her career, the "failures have been much more important than the successes." "The reason for this is that I have learned a lot from them. Above all, I've learned how to endure," she clarifies. 
But something very important happened prior to those failures: she realized that the environment of a major international consulting firm like Arthur Andersen was not for her. She had experienced the glass ceilings and confirmed that was not her world. "I wanted to live in an environment where I was the one making the rules," she recalls.
It was at that point that she decided to do an MBA at IESE, because she thought that was the best way to learn how to start a business or, at the very least, to clarify her ideas about what it meant to set up a business. Betés' first company, PuntoSeguro, was created with funds from her friends, family, and classmates from her master's degree. It was the first online insurance comparison platform and broker created in Spain.
"The business did not scale as quickly as we were expecting and, in addition, I linked it to another identical company that I started in Germany, backed by a European conglomerate, and it went bankrupt," explains Betés. It was a moment that caused her to reflect and wonder "whether I really wanted to keep trying."
Once she had decided, however, she changed her mentality. "I stopped being afraid of failing and started to feel as though I didn't have anything left to lose." The way in which other people were betting their money on the projects that she wanted to lead also began to fill her with confidence: the best part was just around the corner.
Founding Rastreator
And then came Rastreator, or rather, Betés founded it, at arguably the most difficult moment. It was 2008, and the international financial crisis was spreading everywhere like a giant tsunami. The British multinational Admiral partnered with her in a venture which, at the start, relied on two major milestones: strong growth in Spain and a technological center in New Delhi, which Betés herself created. Mapfre invested in Rastreator in less than a year.
"It really was the opportunity that we had been looking for," confirms the director, "to develop a unique culture in which both employees and clients were treated as authentic individuals." It wasn't enough to offer excellent service, or to focus on the consumer. Betés wanted to go one step further.
Based on the success of Rastreator, Admiral entrusted her with the development of similar platforms in the United Kingdom and France, and committed to financing the international expansion of Rastreator, matching the investment that she was able to get from other investors. "I was able to get €20 million, and they contributed another €20 million," she points out. Later on, in 2020, the platforms that the director had founded and developed were sold for €500 million.  
But not all these ventures were victories. In 2015, Admiral joined forces with Mapfre to move into major markets such as China, Turkey, India and Mexico. "And in all of these markets," recalls Betés, "we were only really successful in Mexico. China, for example, became one of the failures that I have learned the most from in my career."
"Failures have been much more important than successes in my career, because I have learned a lot from them. Above all, I've learned how to endure."

Elena Betés, CEO of Dide.org, Vice President of Education at Red Ventures, founder of Rastreator, and IESE MBA.
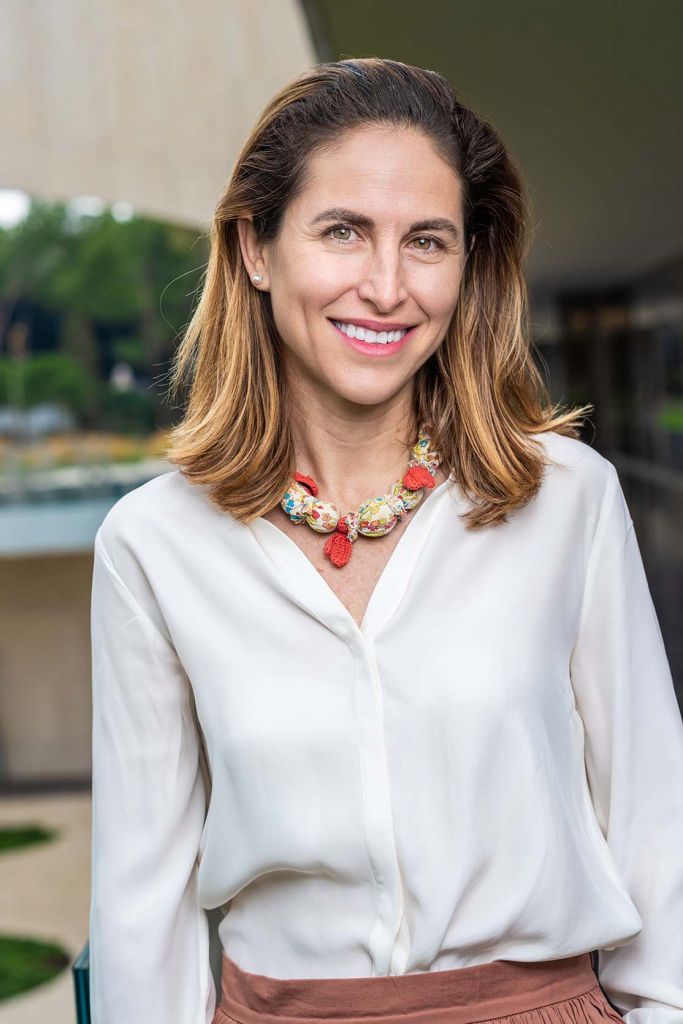 Failure as fuel
Betés believes that failing has been one of her biggest "sources of inspiration." And these ideas helped her convert her defeats into major drivers to continue moving forward:
1) Failures help me understand the future of the business. They are necessary.
2) Nothing starts or ends with a defeat. The game goes on until you concede.
3) Failures are the challenge life has given me. A challenge that I know I can and will overcome.
4) Defeats only weaken you when you don't learn from them. Or when you believe you have nothing to learn.
This is real leadership. Real people, sharing valuable experiences and lessons learned from mistakes they've made.
A culture of people, for people
Betés recalls that, for her, it was not enough to launch a successful business, or to learn from her mistakes. She was just as passionate about creating a culture that respected "the authenticity of who you really are, promoting a flexible work-life balance, the conviction that obstacles are just challenges that can always be overcome, and the importance of attitude over aptitude."
When the moment came to launch and expand Rastreator, she knew for sure: "I wanted a culture where we were all obsessed with excellence, and with being the best, but where we also knew why we were doing what we were doing, and everyone was doing it in their own way, not necessarily being uniform." No one needed to be the same as anyone else, or dress like soldiers, or sleep in a dorm in order to feel like they were part of a winning organization that shared their dreams.
And these dreams came through in a shared culture that not only encouraged talent, but also a very concrete customer concept. And this is where Betés opted to put herself on the front line: "I decided to get stuck in, speaking directly with some of our users, offering them a telephone conversation with the CEO of Rastreator, during which I asked them to tell me what they expected from us and how we could help them more."
But what about the leadership culture? What example did Betés want to set for her own staff, for the other directors, and for thousands of women beyond her company, whether they were directors or not?
In this sense, Betés has her priorities straight, "demonstrating that you can be both a good mother, although you sometimes miss some first teeth, and a groundbreaking leader of a multinational company that launches successful products onto the market at the same time."
"The Elon Musk model of sleeping in the office is not only unnecessary in a world where you can work remotely and automate processes, it also isn't sustainable for anyone," she adds.
Betés spends her time seeking to find the best way to develop talent. As Vice President of Education at Red Ventures in the United States, she became ever more aware of "the need for diversity in companies," in addition to the role women play in "making the difference, and creating new worlds and cultures in environments that were, until recently, exclusively male." Due to her support of this cause, Betés won the International Women's Entrepreneurial Challenge (IWEC) award in November 2022.
Recently, Betés became CEO of Dide.org, an edtech tool with the mission of becoming a global leader in educational inclusion. The tool detects a child's strengths and weaknesses, allowing learning problems to be identified in a holistic way and facilitating actions that can be taken according to individual needs.
All these objectives and concerns are shared by IESE, which has developed a wide range of courses and activities through the Women Win platform to support women like Betés in their personal and professional development and aspirations to lead.