Carlos Uraga, CEO and Co-founder of Nantek, took part in IESE Business Angels Network's 1st Sustainable Investment Forum, winning the GFT Banco Sabadell Sustainability Award for his company's plan to turn plastic waste into fuel and other products.

Perhaps nothing symbolizes the environmental destruction of the past 50 years more than the vast quantities of single-use plastic bottles and bags choking the planet's rivers and seas. But for Carlos Uraga, an engineer turned serial entrepreneur, "The problem is not the plastic. The problem is badly managed plastic waste."
In nearly every sector, plastic use is growing – accelerated in part by the coronavirus pandemic, as single use was believed to be safer. From its light weight to its hygienic properties to its durability, plastic's versatility makes it a hard habit to break.
Enter Uraga, who was determined to do something about it. An industrial design engineer, he had already founded a robotics company and an English-language school. "My family says that from the time I was little I would say that I didn't want to work for someone else," he says. Instead, he prefers the freedom to create new projects and explore his own limits.
"You always have to start with the determination to do something," he explains. From there, he outlined a plan. As with any entrepreneurial endeavor, he made a few mistakes on the path to execution. "In the beginning, that's normal," he says. "But then you learn how to come up with a better plan."
Winning formula
The result is Nantek, which, following Uraga's research into nanomaterials and reactive agents, has developed a process to convert plastic waste into fuels, petrochemicals and other products.
Nantek was one of eight startups chosen to take part in the IESE Business Angels Network's first Sustainable Investment Forum, in which various entrepreneurs presented their projects – ranging from floating offshore wind turbines, to electric bike parking stations, to software for measuring companies' carbon footprints. Nantek won the forum's GFT Banco Sabadell Sustainability Award, chosen unanimously because the judges saw the potential impact it could have on the seemingly intractable problem of plastic waste.
"Determination, effort and perseverance are indispensable qualities in an entrepreneur."

At present, well under 20% of plastic is recycled, with the rest dumped into toxin-leaching landfills or burned in heavily polluting incinerators. One of Nantek's advantages is that it can take all kinds of mixed plastics – without the need to sort or separate by type or level of degradation. Nantek reactors break down the carbon bonds of the plastics, producing new compounds and elements such as hydrogen, paraffin, kerosene or synthetic fuels.
In order to test the market, Nantek carried out industrial trials, sending samples of its products to the main fuel producers in Spain. "Four or five years ago, such companies wouldn't have been interested because their focus was on fossil fuels," says Uraga. But with EU regulations requiring that a portion of their production portfolio come from second-generation fuels, "now they are interested."
Under the EU Green Deal, every industry is looking to shift away from fossil fuels in order to cut emissions. That's more good news for Nantek. Although its natural clients are energy and transportation companies, its technology has applications for other industries as well.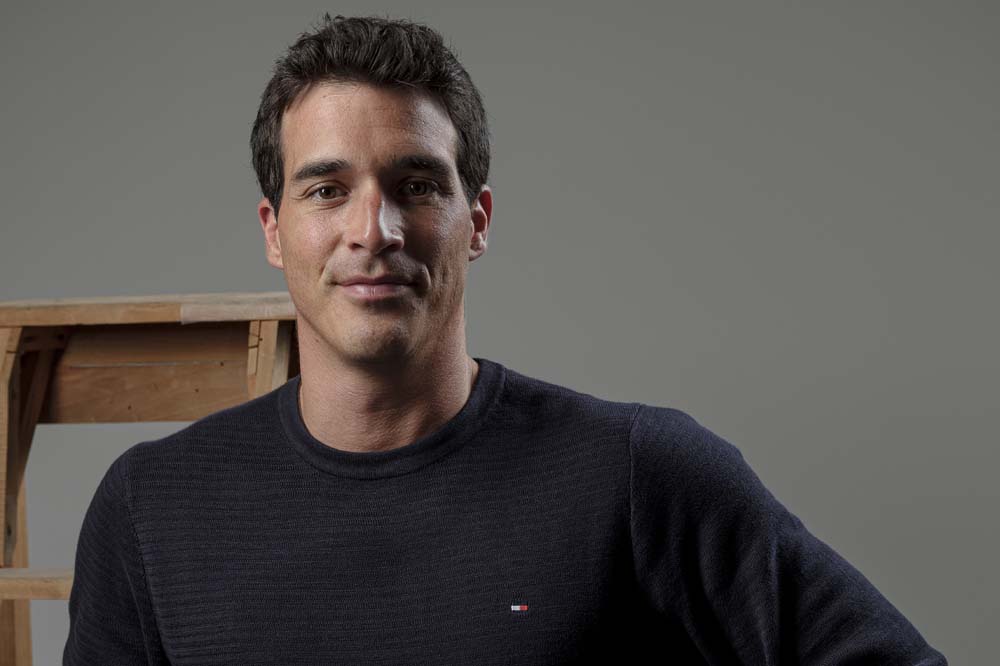 Nantek is seeking 1.9 million euros in financing to complete its first pilot plant with an industrial-scale reactor, in the Basque Country, which it hopes to be online in early 2022. Its first full plant, which would have 13 reactors, will have the capacity to process around 20,000 tons of plastic per year. After that is up and running, Nantek would like to build more plants around Spain as well as internationally.
Achieving that will take determination, effort and, above all, perseverance – qualities that Uraga believes are the most indispensable for an entrepreneur to have. "The difference between a successful entrepreneur and one that's not is often that the successful one just tried more times."
Luckily for Uraga, someone once told him he had those qualities, along with courage and putting his heart into everything he did. "For me, that's a good way to define what it takes for a project, and many other things in life, to move ahead."