Many companies are laying off thousands of highly qualified professionals — even those with an excellent service record — on account of slowing economic growth, over-indebtedness, and persistent inflation.
Advanced economies, whose growth already plunged by half last year, are going to see it shrink it by half again this year, according to International Monetary Fund forecasts. And even these numbers are better than expected!
Plus, companies are "waging war" on not one, but three fronts: There's not only slowing growth to deal with, but the brutal bite of inflation as well as increased financial costs.
Prices in advanced economies are going to skyrocket by nearly 12% in 2022 and 2023, according to the IMF. At the same time, the Federal Reserve and the European Central Bank have been sharply raising interest rates, and with them the cost of taking on debt for large companies.
One of the tools multinationals are using to try to mitigate the impact of this three-front war is laying off their workers. And that has caused the giants of the tech, financial, and automotive industries to take some measures that are very painful for their professionals, including major staff cuts.
We already explained in detail how to defend yourself against the recession. The time has now come to provide you with some tips for doing the same with the mass layoffs that are starting to be announced. You can do so in three different situations: before the layoffs, just after you've been laid off, and when you're been tasked with leading a team who were lucky enough to survive.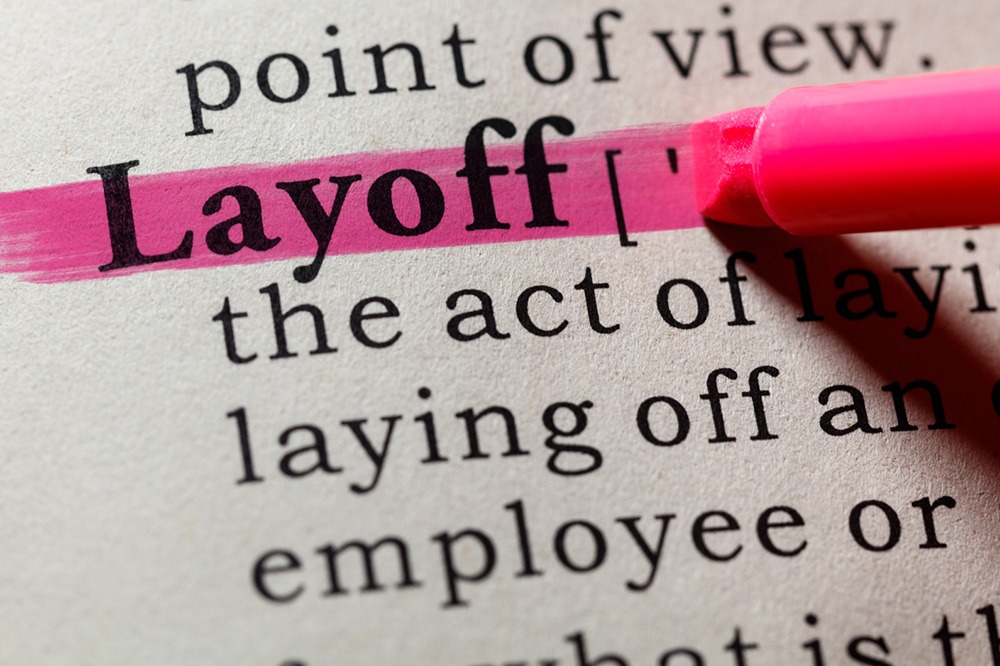 Before mass layoffs: How is your company faring?
Guido Stein is a professor in the Managing People in Organizations Department and director of the Negotiation Unit at IESE. He believes it's important to "pay close attention to the income statement and the macroeconomic situation, but don't think you have all the answers."
Only the CEO knows the CEO's plans. And that means there could be surprises, and that one of them could come in the form of staff cuts. According to Stein, "it's easier to be surprised these days, because remote work reduces professionals' perspective on how the business is faring."
Plus, Stein adds, some companies "treated their workers great for years and convinced them it was because they valued their talent and well-being so highly." However, he says "now that the first problems with the income statement have started to emerge, they're turning to mass layoffs without thinking twice."
If you've started hearing rumors about major staff cuts and you think they could affect you, Stein recommends asking yourself the following:
How's the income statement looking?
Does my company take the culture of belonging to heart? Or does it readily turn to layoffs in lean times?
Am I cheap to lay off?
How does my boss make me feel about my future at the company?
If the rumors you've heard line up with a shaky income statement, a company that readily turns to layoffs when facing headwinds, a boss who can't offer any assurance, and the fact that you're cheap to lay off because you're one of the most recent hires, don't wait any longer: Start looking for a new job. The worst thing that can happen is that you find a better opportunity in a healthier company!
Mass layoffs: What to do when your time is up
The day has come. Though hard to believe, it's here. At this point, Stein believes "you should get over your grief as soon as possible and seriously consider whether there is anything in the quality of your work that could have justified the decision. If the essential reason is simply that the business is struggling, don't waste time or energy doubting yourself or getting upset."
The most important thing, he advises, is to "start looking for work immediately, making your search a daily job that staves off any debilitating thoughts, learn whatever you can from the experience, and concentrate on being more attractive and flexible with the conditions you ask of your next employer." This final point, he clarifies, doesn't mean underselling yourself, but rather "coming to an agreement, for example, with the new company to review your salary in a few months once you've achieved certain milestones."
Sandra Vegas, head of General Career Preparation and Student Advisory at IESE, suggests a five-point strategy:
My team was "saved" from mass layoffs: What should I do?
The 2008 crisis was very hard and Sandra Vegas had to lay off many professionals from her team at a multinational where she was director. She made a decision: "I'm going to stay, and I'm going to tell them the truth about the situation at all times, asking them to row with me no matter what happens, and trying to set an example for them."
She organized brainstorming sessions to find new approaches, had personal conversations with her team members who didn't understand the layoffs after having produced very good results the previous year, and took the opportunity to talk to many people outside the office. They helped her regain her confidence and she took heart, kept fighting, reinvented herself, and now dedicates all her efforts toward guiding IESE students in their careers.
That's an example of how to be a leader in troubled times. But what happens when you're the only survivor from the team after the shipwreck? In those circumstances, Prof. Guido Stein suggests:
Don't your guard or spend all day complaining, no matter how difficult the situation is. Crises are the best measures of your ability.
If you want to get anywhere, you'll need to be very resilient. Take advantage of this situation to become stronger and more flexible.
If you think another round of layoffs is likely, look for a new job. Unemployment is devastating and the best way to find a job is to already have a job.
While you're still at the company, try to keep growing. Take advantage of the opportunity that others no longer have access to.
Mass layoffs — no matter how unexpected or complicated to manage — aren't the end of something, but rather the beginning of the next phase in a passionate professional career. It's a stage where IESE stands by its students, with different programs for executives, and reminds them that there are no end points here, only new points for departure.