Ignasi Cambra began playing the piano at the age of six. At 17, as he prepared to embark on a degree in business administration, he was awarded a scholarship to study piano in the U.S. He went on to earn a Master's degree at the Juilliard School in New York, one of the world's finest music schools, and has played in concert halls across the globe. Throughout, he has provided an inspiring example of the human capacity to transform life's challenges into strengths.

While excelling in music, Cambra has maintained his belief in the impactful potential of business. In 2021, coming full circle from his plans at age 17, he completed an Executive MBA at IESE.

It's been a tough year, but Barcelona-born pianist Ignasi Cambra remains upbeat. With almost all his 2020 concerts canceled, he used the time to discover he also had an ear for business. Here he reflects on life, art and entrepreneurship…
Music is what I've always enjoyed since I began musical studies at age six, and it ended up being my profession without me ever really planning it. The music world is highly competitive. Like sports, many people try to do it professionally but very few actually make it. It's also extremely unfair. Admission rates at the world's top music schools are lower than for business schools. Many talented people who don't get in are just as good as, or even better than, those who do. Like many other professions, luck plays a part.
Talent is important, but it's not everything, and neither is constant work. It's one thing to sit at the piano and play the notes, and another thing to practice in a way that's useful and where you're actually making progress. For me, if I practice more than five or six hours a day, I'm just wasting my time, and if I keep going, I'll create bad habits. That took some time for me to understand.
People always think it's incredible that I play by memory, except all pianists, sighted or not, play by memory. What's different is that they may learn the score by reading it through first, but they'll still have to memorize it. I learn by ear, which may be slower, but then I'm memorizing it at the same time, so in a sense it's slightly more efficient.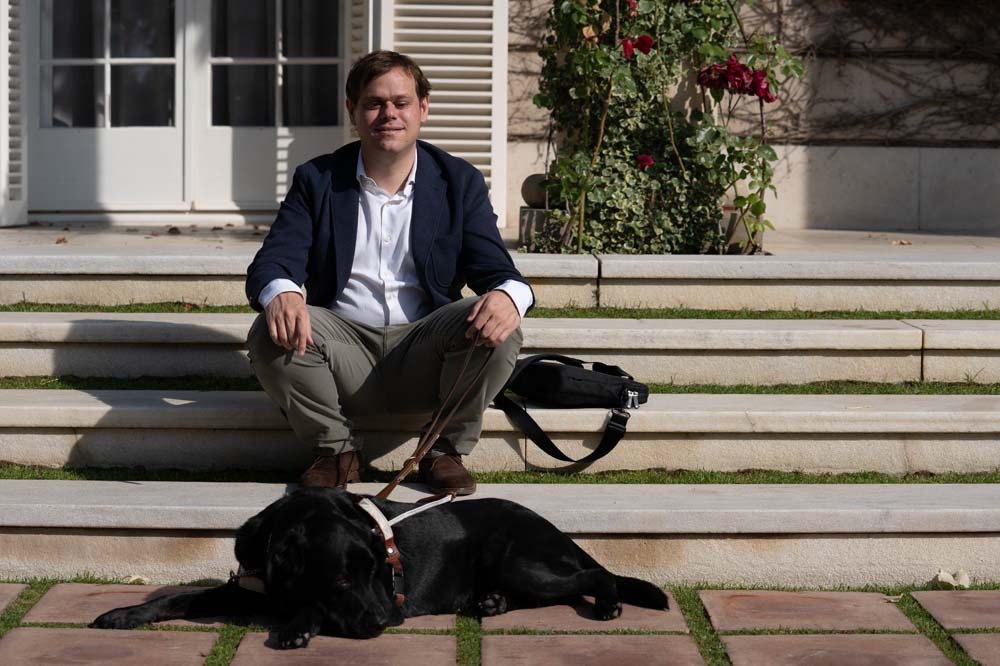 "Of course some things are more difficult for me, but everyone, with or without a disability, has things they find challenging."

Ignasi Cambra (EMBA ´21)

I'm not saying I never have challenges. Of course some things are more difficult for me, but everyone, with or without a disability, has things they find challenging. One of my teachers once said that, instead of complaining, you can always adapt and get something positive out of it. Everybody needs to understand what they're not so good at, which can be just as important as understanding what you're really good at. It saves you a lot of trouble and future problems.
I love what I do, but I really feel like an entrepreneur at heart. The idea of making a positive impact and giving back to society is something that speaks to me. Although I'd be the first to say that the arts are extremely important to society, I always wanted to do something that had a more direct, practical impact on people's lives, which is one of the reasons why I decided to do an Executive MBA at IESE.
Art and business don't have to be opposites. Too often in the arts it's one extreme or the other: either you focus on the financial side at the expense of creating genuinely interesting experiences for the audience, or you manage very well from an artistic standpoint but are losing money. It's not either/or. In both cases, it's about working with other people – those you like, those you don't like, those you need to have a good relationship with, those who seem like they don't matter, but they do. Always. In the end, business is knowing how to deal with life.