Born in Nigeria and educated in London, Eghosa Oriaikhi Mabhena now oversees Puma Energy's operations in 18 countries in sub-Saharan Africa. "Take a chance, I dare you," she says.

Born in Nigeria and educated in London, Eghosa Oriaikhi Mabhena has worked internationally for two decades, first for Schlumberger and then for Baker Hughes. Now with Puma Energy based in Johannesburg with responsibility for 18 countries in sub-Saharan Africa, she says: "My goal was always to acquire enough experience to come back and make a difference in Africa – to be close to the end customer, the people we are impacting and the communities we are energizing."
Oriaikhi Mabhena (Global Executive MBA '13) understands that sustainability is not just about creating business models that respect the environment, but also about creating a working environment that attracts and retains diverse talent who are resilient and representative of the population at large.
Here, she discusses the challenges of managing in post-COVID times and of being a woman in a traditionally male-dominated field, as well as what it means to be an ethical leader today.
Between COVID-19 and climate change, now must be a tough time to work for a petroleum company…
We believe that a downstream company like ours, close to the end user, can play a significant role in the energy transition. In fact, throughout my career, I have always gravitated toward that part of the business that is closest to the end consumer, especially in emerging markets. This puts us in a better position to address issues such as energy poverty – getting access to the very end of the supply chain. That's our role, and it's one we're very proud to take.
I think there's a misconception that to be ethical in business, you can only work for an NGO. Not so. In any industry, you can still be a values-based leader that the world can trust. The onus is on each of us, whether at work or in our personal lives, to be clear where we stand and then to live by those values – to be the change we want to see in the world. We might also have to create the conditions, if they don't currently exist, for those values to thrive. And that's what I'm trying to do in the energy industry.
What are some of the things you're doing to make the energy transition?
We're aiming to drive environmental, social and governance (ESG) commitments and deliver on U.N. Sustainable Development Goals by: developing energy infrastructure; providing sustainable, green energy; and transforming under-energized communities with reliable, cost-effective sources of power. So, we're using best-in-class technology to improve energy access and reliability compared to traditional grids, and using more renewable resources, like solar or wind. We have the level of access to communities and the level of investment necessary to make these changes, such as electric chargers for electric vehicles. I see our role as very exciting.
In addition to changing the business model, you're trying to make the industry more female-friendly. How?
In some fields, there can be an attitude of, "We're used to how it is. We don't know if something else will work." That's why we need to see more women succeeding in these fields, to show it can be done, because in careers where you do see other women, you think, "Well, if she can do it, then I can, too." That's how the human mind works. So, we need more women achieving higher positions in order to inspire others. Representation matters.
The oil and gas industry has been changing over the past 10 years. Companies have come to appreciate that diversity in thought and expression and in leadership style is valuable. For example, men and women might react to a certain result differently, and while it used to be that the female style was regarded as a weakness, now people see they are both equally passionate, just that they express it differently, and both reactions are beneficial. Just getting to that point has taken time.
I'm also focused on getting more women into CSTEM (Coding, Science, Technology, Engineering and Math) degrees. When I did my mechanical engineering degree at University College London, I was one of very few women. But just as challenging as getting more women into technical degrees is getting them to stay in technical fields throughout their careers. They may take a career break for family reasons, or think it's not possible to have a family and a career in this industry. We have to keep challenging the status quo, to show the industry – and women – that they can actually do both.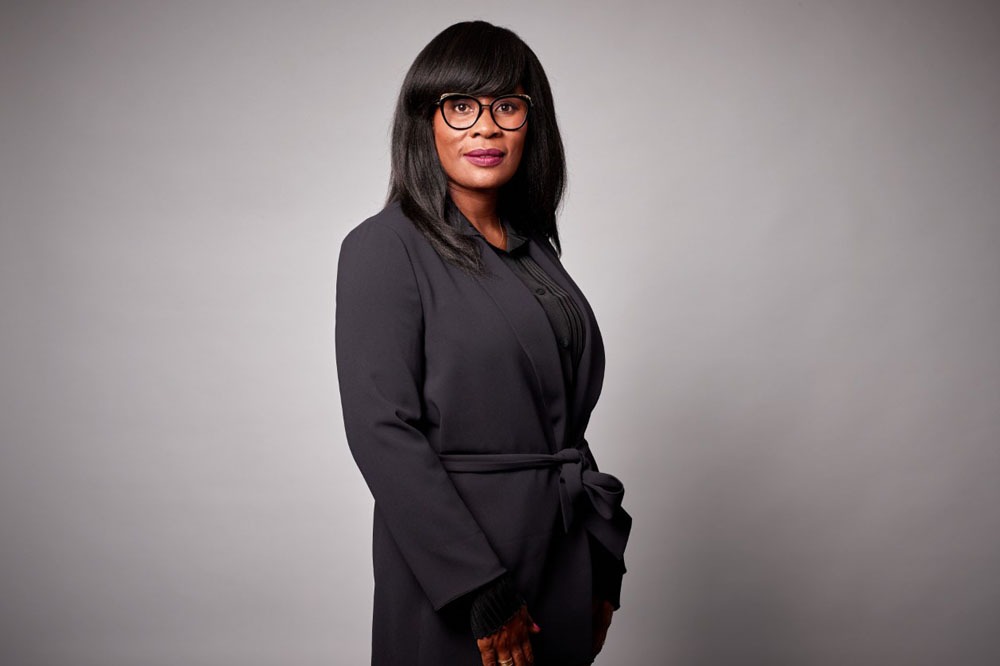 "More so than any other time, we're seeing this concept of humane leadership."

Eghosa Oriaikhi Mabhena  (Global Executive MBA '13).

What obstacles have you faced in this regard, and how did you overcome them?
I've experienced the gender pay gap, finding out that I was earning significantly less than my male counterparts for the same role. That was discouraging. Finding mentors and coaches can also be challenging. It's hard to reach senior levels, especially in this industry, without mentors helping you out and developing you to be successful. Yet, because of harassment concerns, men can be hesitant about mentoring women. Fortunately, that's changing, and there are safeguards being formed around male mentors supporting female talent.
You need someone to take a chance on female talent – not to tick some diversity box but because the employee has genuinely earned the right to be in that role. So, as women, we need to be competitive and at the top of our game. But then we may have to pound on the door and say, "Hey, take a chance on me." What I'm doing through AWEinEnergy, an organization focused on getting more women to CEO and C-Suite positions, and formerly through The Boardroom Africa, which is about promoting more female talent onto boards across the continent, is this: teaching women to say, "Here is who I am, here is what I have to offer, and I dare you to take a chance on me."
Ultimately, you have to take a chance on yourself. You have to understand what your value is, what you have to offer, what your strengths are, and from that point, you have to be daring, because the journey isn't easy. And for those of us who stayed the course, we need to mentor other women, sharing the lessons we've learned to get to where we are.
How has COVID-19 helped or hindered progress?
As a woman and a mother, I've seen how the experience of COVID-19 has challenged working families, with parents having to work and homeschool their children for months on end. While some companies have adapted so that women would not have to leave the workforce, we know that, in many cases, women have exited the workforce to take care of children. As business leaders, we spent years trying to get more women into senior leadership positions, and now the pandemic has challenged that balance.
There is also the growing problem of educational poverty. We have an entire generation that may potentially be impacted by delayed education. Where there has been a lack of internet access or sustainable power or iPads, children have fallen behind, and this educational gap will become more apparent over time.
Then you have vaccine poverty. Look at the rate at which different countries are vaccinating against COVID-19. We know that, depending on the adoption of health passports, travel may become selective. For those countries that cannot afford rapid progress on vaccination programs, the pandemic has exacerbated economic divides.
What role can business play in the post-pandemic recovery?
More so than any other time, we're seeing this concept of humane leadership. Companies have had to address the mental health of their workforce. The role of government vis-à-vis society has changed rapidly. We've seen a shift in emphasis: Tech had become the be-all and end-all to the point that we had forgotten those who were fundamental to our societies; now doctors, nurses, teachers, even people who were making deliveries and people who supported the ecosystem for the home to keep functioning, have become extremely important.
As leaders, our role is to make our businesses attractive places to develop and retain talent, based on new value propositions. In looking to join a company, people are going to be basing their decisions on what we have done throughout the pandemic and what we will do to support people and society. At the end of the day, leaders need to be people who drive the agenda of human welfare and human equity forward, with creativity and innovation, so that it becomes the norm for everyone, rather than the divides that we see today.
"Leaders need to be people who drive the agenda of human welfare and human equity forward."

Eghosa Oriaikhi Mabhena  (Global Executive MBA '13).

Eghosa Oriaikhi Mabhena spoke on "Leadership for Sustainability" as part of the annual Doing Good Doing Well conference, which was held in March 2021 on the theme of "Rethinking Business in a Post-Pandemic World." She also spoke at the annual Symposium of the IESE Executive Coaching Unit. She is an alumna of IESE's Global Executive MBA.
IESE
 has developed a wide range of courses and activities through the 
Women Win
 platform to support women like Eghosa in their personal and professional development and aspirations to lead.