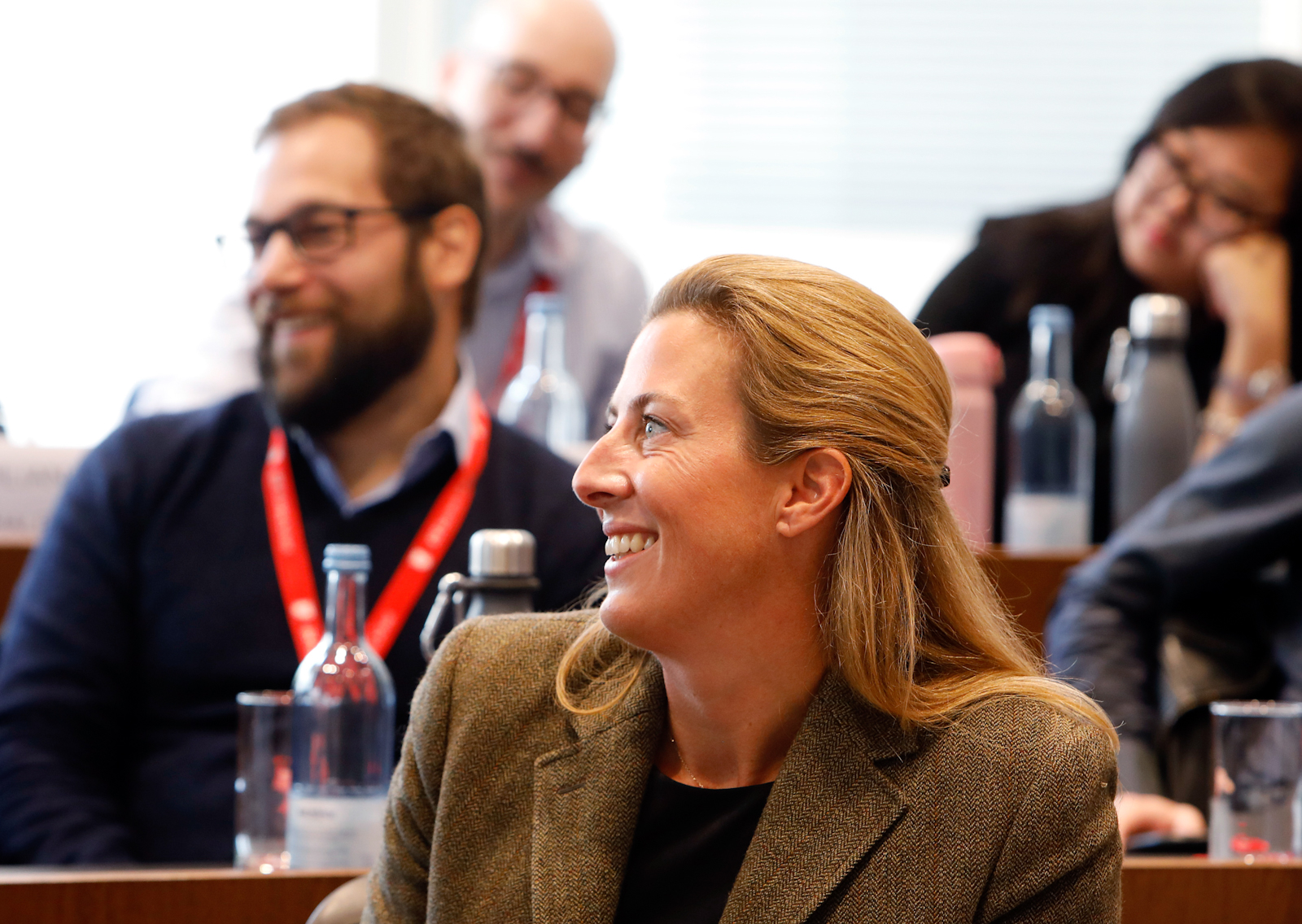 IESE EMBA. ¿Qué aprenderé?
Un año y medio. 300 casos, semanas internacionales, 1500 horas de trabajo y todo tipo de desafíos que cambiarán para siempre tu visión del liderazgo.
La fórmula es sencilla: un prestigioso claustro de profesores, unos estudiantes excelentes y un grado de rigor elevado. Te pondremos a prueba con el objetivo de que puedas alcanzar todo tu potencial.
Concédenos 18 meses, y nosotros te daremos un impacto para toda la vida.
Los más de 60 años de experiencia (e innovación) del IESE te ayudarán a descubrir tus fortalezas, a transformar tus capacidades, y a ampliar tus perspectivas. Actualiza y mejora todas tus habilidades, desde tu toma estratégica de decisiones hasta tus soft skills. De esta forma, estarás preparado para tu próximo paso profesional.
Cuando empieces el EMBA, te adentrarás en un prestigioso ecosistema de aprendizaje y descubrimiento.
En el primer año adquirirás un buen dominio de las principales áreas del management, así como una perspectiva holística para poder liderar cualquier área de la organización.
A continuación te presentamos cuáles son los módulos con los que trabajarás:
Analysis of Business Problems
Course objective: To enhance your ability to analyze complex, real-world business problems. You will:
Assess the distinct phases of the decision-making process.
Widen your problem-solving perspective and approach.
Sharpen your analytical skills, ability to synthesize information and capacity to think creatively.
Business Ethics
Course objective: To provide an overview of leadership in both professional and private spheres. You will:
Explore the role of ethics in global management.
Examine real-life cases of ethical scenarios and the moral dimension of business decisions.
Reflect on the meaning of management action and the role of business in society.
Operational Finance
Course objective: To provide a framework to critically analyze corporate decisions from a financial perspective to be able to compute the expected rate of return for investment projects and make good investment decisions. You will:
Identify the risks and calculate the returns of investment projects using different tools of financial analysis (NPV, IRR, payback, etc.).
Analyze the risk-return profile of investment opportunities in different scenarios.
Identify the best investment alternative.
Competitive Strategy
Course objective: To learn how to think strategically in various business situations. You will:
Introduce a coherent conceptual framework for creating and capturing value.
Learn how to analyze the external competitive environment and its link to the internal structure.
Boost your ability to develop successful corporate strategies that lead to sustainable growth.
Corporate Finance
Course objective: To learn to critically analyze corporate decisions from a financial perspective. You will:
Compute the expected rate of return on investment projects.
Apply several valuation methods to value projects and companies.
Evaluate the capital structure of a firm.
Identify ways to return money to shareholders.
Decision Analysis
Course objective: To analyze how to make better decisions in situations of risk and uncertainty. You will:
Discover how to use decision trees to bolster your decision-making capacity.
Boost your ability to measure uncertainty through probability distribution.
Learn how to approach and analyze risk.
Economics
Course objective: To develop an analytical framework to help understand the environment in which firms operate. You will:
Distinguish and understand the implications of a demand versus a supply shock.
Understand the impact and who bears the burden of taxes.
Evaluate the consequences of monetary policy on key assets.
Understand the impact of fiscal policy.
Understand how exchange rates are determined and their implications for the economy and business.
Entrepreneurship
Course objective: To develop a systematic approach to creating new opportunities in various scenarios. You will:
Explore entrepreneurial behaviors and the nature of the opportunities and the entrepreneurial process.
Introduce concepts and tools to design, evaluate and implement new strategies.
Explore how to direct and manage entrepreneurial teams, seek capital and form a board of directors.
Financial Accounting
Course objective: To analyze and interpret financial statements. You will:
Examine the three types of financial statements: balance sheets, income statements and cash-flow statements.
Learn how to prepare financial statements.
Analyze the essential data you can extract from financial statements and its role in diagnosing and solving business problems.
Human Resource Management
Course objective: To apply a strategic and generalist perspective to the management of people in organizations. The course:
Centers on the strategic role of personnel policies and practices.
Helps executives integrate with their own functional and general expertise a solid body of knowledge, skills and abilities in people management.
Has an emphasis on how to confront practical issues from the point of view of the organization in global and international contexts.
Managerial Accounting
Course objective: To examine the different uses of information (accounting or otherwise) within a company. You will:
Practice calculation methods to specify the impact of operational decisions on financial results.
Analyze the diverse elements that make up corporate cost structure.
Design systems to compare expected and actual results.
Managing People in Organizations
Course objective: To develop an understanding of the increasing complexity of leading and managing people at different levels of the organization. You will:
Understand key responsibilities of leadership.
Broaden toolkit for motivating people beyond financial incentives.
Be able to build and exercise power and influence at both personal and positional levels.
Marketing Management
Course objective: To offer an in-depth understanding of marketing and sales fundamentals. You will:
Expand your knowledge of product planning, market selection, distribution and pricing from a sales perspective.
Better understand the role of sales and marketing within the organizational structure.
Boost your ability to strategize and formulate commercial action plans.
Marketing Planning and Implementation
Course objective: To offer an in-depth understanding of marketing and sales fundamentals. You will:
Expand your knowledge of product planning, market selection, distribution and pricing from a sales perspective.
Better understand the role of sales and marketing within the organizational structure.
Hone your ability to strategize and formulate commercial action plans.
Operations Management
Course objective: To analyze strategies to generate client value and gain competitive advantage. You will:
Develop a holistic view of operations in both manufacturing and service-oriented businesses.
Explore the core concepts and variables of the operations domain.
Learn how to diagnose and improve different types of operational systems.
En el segundo año reforzarás las principales competencias de liderazgo, participarás en una simulación de dirección ejecutiva y personalizarás el programa con dos cursos electivos.
A continuación te presentamos los módulos con los que trabajarás:
Business Analytics
Course objective: To analyze the managerial decision making from a general management perspective.
Ability to diagnose interdependent situations.
Assimilation of heuristics and simple decision rules for complex situations.
Ability to assess the three possible results of a decision (extrinsic, intrinsic and transcendent) and design action plans accordingly.
Development of habits tending to correct decisions.
Strategic competences: industry analysis, positioning, competitive advantage.
Executive competences: distinctive competence, professional development, operative learning.
Leadership competences: organizational mission, identification, evaluative learning.
Competing Through Operations
Course objective: To develop an understanding of how to use a company's resources in the most efficient way to achieve the goals defined by its business strategy. You will:
Operational diagnosis, knowledge analysis, identification and improvement of the operational variables.
Design of the customer journey in the company itself or in the extended enterprise.
Identification of critical elements for the industrialization of a service.
Corporate Communications
Course aim: To master the fundamentals of effective public speaking. You will:
Introduce persuasion theory and its application in diverse situations.
Analyze the four keys to effective communication: having something to communicate, communicating well, understanding the audience and communicating with the right intensity.
Learn how to appreciate non-verbal cues.
Corporate Strategy
Course objective: To examine the essentials of decision making in companies with diversified business portfolios. You will:
Analyze factors related to corporate strategy, management, ownership and control and the interrelationship among these factors over time.
Identify various strategies to drive sustainable, profitable growth.
Examine problems specific to the implementation of different growth strategies.
Digital Transformation of Organizations and Markets
Course objective: To explore the digital transformation of businesses from the standpoint of a general manager and understand how organizations can foster digital capabilities and turn them into a competitive advantage.
• The "WHY" of Digital Transformation: Seeing Beyond the Immediate Digital Trends.
• The "WHAT" of Digital Transformation: Transforming the Vision into a Viable Business Strategy.
• The "HOW" of Digital Transformation: Building a Digital Mindset.
• The "IMPACT" of Digital Transformation: Societal Challenges
Management of Small and Medium-sized Companies
Course aim: To examine the management and leadership issues specific to SMEs. You will:
Deepen your understanding of SMEs in relation to accounting and finance, value creation and capture, business models and family relationships in the case of privately held firms.
Study the legal framework to understand how to manage crises, including key aspects of restructurings.
Analyze the most common constraints in implementing action plans in SMEs.
New Challenges in Marketing
Course objective: To examine the growing stature of ecommerce. You will:
Introduce the main issues and key questions retailers must have in mind when adopting digital and moving to omnichannel experiences.
Review economic implications of going omnichannel and how it impacts different retailers based on their business model.
Review main internal and organizational challenges faced by retailers when going omnichannel and provide a framework and a set of tools to identify, analyse and address them.
Negotiation
Course objective: To sharpen your skills at the negotiating table.
Gain a deeper understanding of the principles and concepts behind effective negotiations.
Practice negotiation skills and identify your personal negotiating style and its impact on others.
Boost your negotiating skills in collaborative and competitive situations and increase your level of awareness of the negotiation process.
Self Management
Course objective: To unlock the keys of leadership development and the essential role of self-management. You will:
Examine the role of leadership in a dynamic, ever-evolving and multicultural society.
Assess three critical factors that impact leadership development: the type of business, how it fits your personal profile and stakeholder management.
Explore the fundamentals of individual excellence and the keys to a successful career.3
Strategic Leadership: Getting Things Done
Course objective: To identify the key challenges for the company, outlining a coherent set of actions and guiding the organization in implementation.
Transforming strategic formulation into strategy execution.
Successfully taking charge of a new general management position.
Understanding the common barriers to "getting things done".
Realigning internal organizational elements with external stakeholder demands.
Identifying and overcoming internal sources of resistance to change.
Navigating informal organizational networks to get things.
TFM: Capstone
The Capstone is a project designed to bring together all the learning acquired during the first year of the MBA. It is a team-based project in which students work on a real business problem provided by a company and make recommendations to company executives. Each team is supervised by an IESE faculty member who guides them through the project. Students act as "consultants" to the company, working on the project throughout the program.
Para ampliar tu visión global y profundizar tu experiencia, se ofrecen cursos optativos en diferentes localizaciones. Cada curso ha sido cuidadosamente elaborado para brindarle una perspectiva única sobre la gestión empresarial general.
Una experiencia de aprendizaje única
Para los profesores del Executive MBA del IESE, las discusiones y debates ricos y atractivos son el punto clave del desarrollo del liderazgo. Desde estudios de casos hasta proyectos en equipo y simulaciones empresariales, el claustro combina de manera dinámica diversas metodologías de aprendizaje para provocar estas interacciones vitales entre los participantes.
Los profesores forman parte de juntas directivas corporativas y lideran investigaciones de vanguardia sobre las tendencias más críticas en la gestión global. Con una amplia experiencia internacional, son capaces de fomentar un intercambio estimulante de ideas al aprovechar la experiencia colectiva de la clase.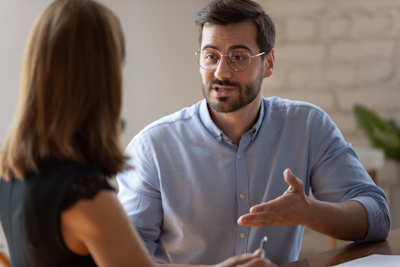 Disfrutarás de un servicio de mentoría
Tendrás asignado un tutor personal que te proporcionará feedback constante y asesoramiento profesional a lo largo de todo el programa.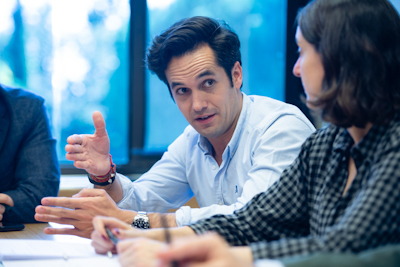 Aprenderás trabajando en equipo
La diversidad del grupo enriquecerá tu red profesional y te abrirá los ojos a nuevas perspectivas y prácticas más allá de tu ámbito corporativo.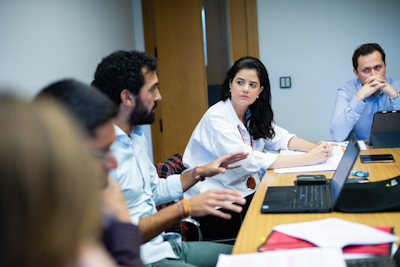 Desarrollarás proyectos en equipos enriquecedores
El trabajo en equipo te permitirá intercambiar y comparar conocimientos con tus compañeros, así como reforzar tu capacidad para consensuar puntos de vista opuestos.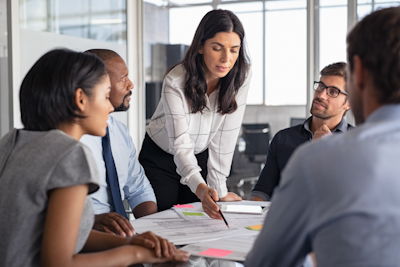 Realizarás simulaciones de negocio
Mejorarás tus habilidades directivas y de comunicación en un entorno de prueba realista que incluye restricciones temporales y fuentes de poder antagonistas.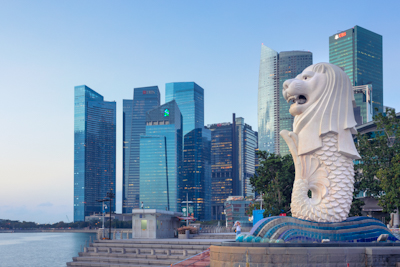 Viajarás en las semanas internacionales
El EMBA organizará semanas internacionales en Nairobi, Nueva York, São Paulo y Shanghái que te proporcionarán conocimientos de primera línea sobre los ecosistemas empresariales globales, así como nuevas perspectivas sobre el management global y transcultural.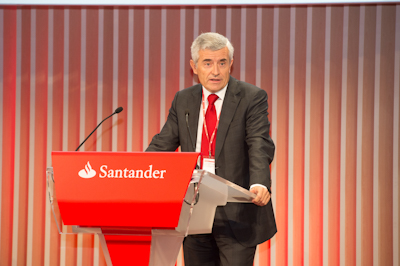 Asistirás a las conferencias exclusivas Global Leadership Series
Podrás disfrutar y aprender de las conferencias con prestigiosos CEO, emprendedores y directivos que compartirán de primera mano las experiencias y conocimientos que han adquirido a lo largo de sus carreras.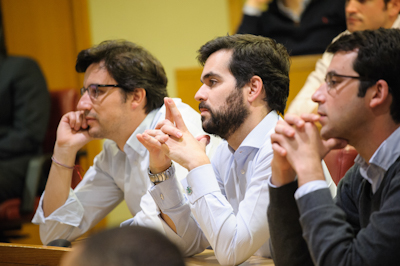 Aumentarás tu capacidad para detectar tendencias: New Frontiers Series
Cada trimestre incluirá una sesión en profundidad sobre una tendencia específica del mundo de la empresa, dirigida por un profesor con experiencia en el campo.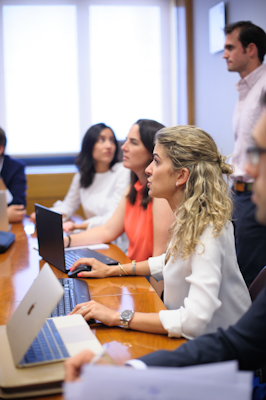 Participarás con empresas líderes gracias al proyecto In-Company
Trabajarás en proyectos de empresas líderes para aplicar tus conocimientos recién adquiridos a retos empresariales de la vida real.
IESE Executive Simulation
EXSIM

.
El Programa de simulación de dirección ejecutiva (EXSIM) es un dinámico ejercicio de simulación empresarial que te sitúa en el papel de consejero de una empresa. Se trata de una oportunidad para aplicar todo lo que has aprendido durante el primer año del Executive MBA.
A lo largo de una estimulante (e intensa) semana, podrá potenciar tu pensamiento estratégico analizando situaciones empresariales reales, y defendiendo tus posiciones ante una junta directiva formada por profesores y expertos del sector.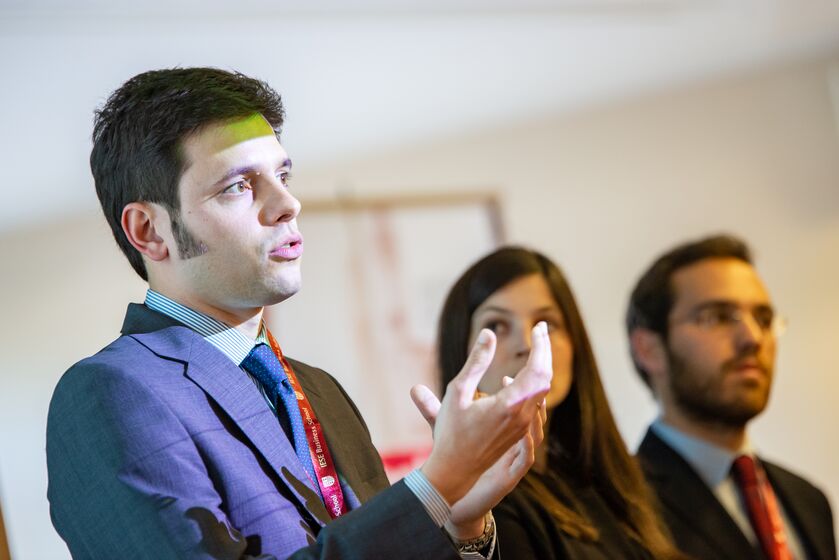 El impulso que tu
carrera

necesita
El Career Development Center del IESE te ayudará a comprender mejor el mercado laboral y a tomar el control de tu propio desarrollo profesional con éxito.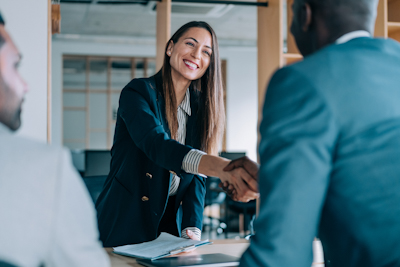 Negociaciones salariales
Te prepararás para obtener el salario que te mereces.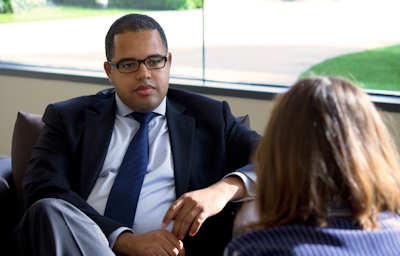 Entrevistas de impacto
Posicionarás tu marca personal y destacarás en un mercado competitivo.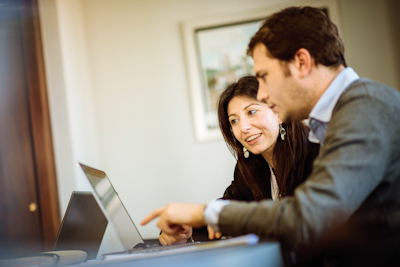 Búsqueda laboral 2.0
Aprenderás a aprovechar las redes sociales cuando busques empleo.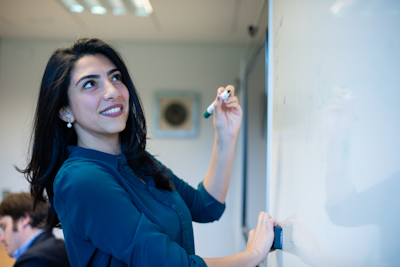 Plan profesional
Trazarás tu camino con los consejos de un headhunter profesional.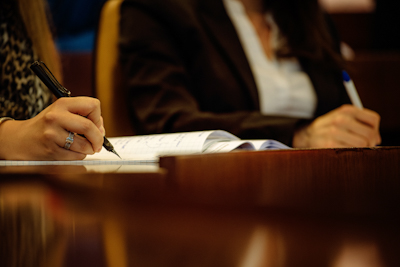 Currículums potentes
Serás capaz de preparar un CV que se adapte a tu mercado objetivo.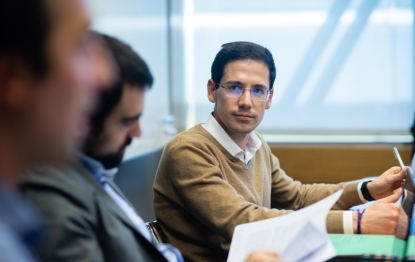 La visión del headhunter
Los headhunters canalizan aproximadamente el 40% de los cambios profesionales. Gracias al programa, conseguirás descubrir qué cualidades están buscando.
Un claustro internacional de primer nivel
El claustro del IESE incluye profesores a tiempo completo y parcial. Todos los profesores a tiempo completo tienen doctorados de prestigiosas universidades. También son altamente internacionales, representando a más de 20 nacionalidades, y aportan una vasta experiencia relevante desde los niveles más altos de los negocios. Los miembros del claustro combinan experiencia en el mundo real con ideas académicas pioneras.
Los profesores del IESE tienen una política de "puertas abiertas" y te brindan un valioso apoyo y orientación. Cultivan intercambios enriquecedores de ideas con los que se aprovecha al máximo la experiencia combinada en el aula.
El
método del caso

del IESE y su vinculación con Harvard
En 1963 IESE formó una alianza con Harvard Business School adoptando la famosa metodología de aprendizaje del método del caso. Un sistema basado en el learning by doing (aprender haciendo) y que tiene como objetivo prepararte para la toma de decisiones estratégicas a través de la práctica de situaciones reales.
Te involucrarás en discusiones dinámicas sobre los desafíos empresariales que afrontas a diario.
Aunarás el aprendizaje individual, las discusiones de equipo y el diálogo en un pleno interdisciplinar.
Aprenderás mientras el profesor facilita y guía el debate fomentando la intervención de todos para enriquecer la discusión con distintos puntos de vista y experiencias.
Aquí puedes seguir leyendo más sobre el método del caso y algunos ejemplos reales de compañías líderes usados en nuestras clases.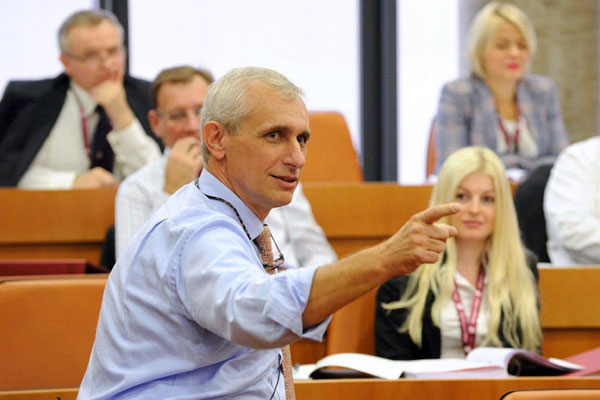 La experiencia IESE
Nuestros programas son un viaje transformador que acelera tu crecimiento personal y profesional. Analizarás casos de negocio reales con compañeros y profesores de alto nivel. Pero la experiencia IESE es mucho más.
Eventos

del Executive MBA