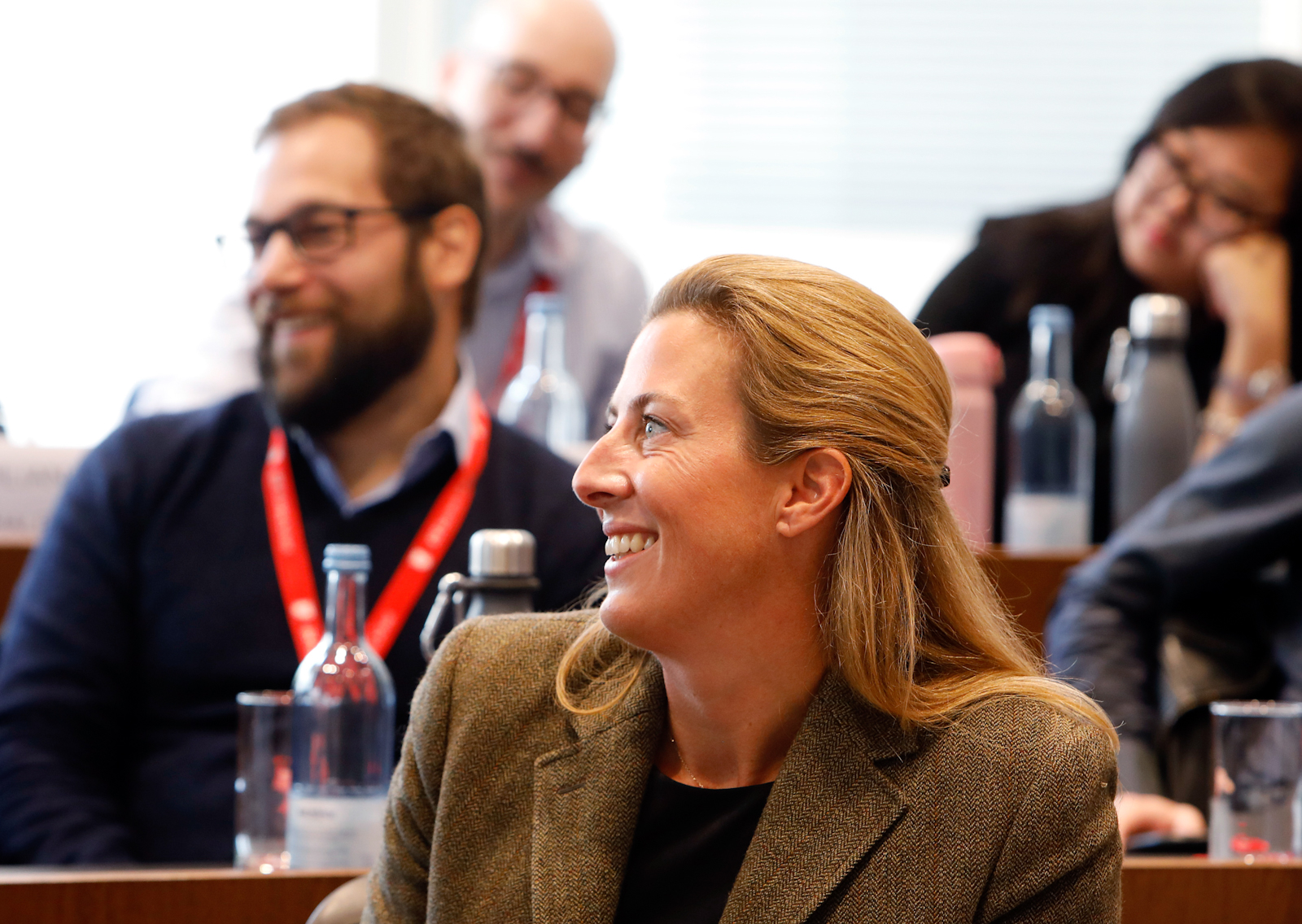 IESE EMBA. What Will You Learn?
The content of the EMBA program takes place over 18 months, incorporating more than 300 different cases, international weeks, and 1,500 hours of individual and collaborative work to widen your worldview and forever change the way you look at leadership.
The formula is simple: high-quality faculty, high-quality students and a high degree of rigor. We will put you to the test, so that you may reach your full potential.
Give us 18 months and we'll give you a lifetime of impact.
IESE's 60+ years of experience and innovation will help you discover your strengths, transform your competencies and expand your perspectives. Upgrade everything from your strategic decision-making to your soft skills, leaving you ready for your next career step.
When you join IESE's Executive MBA, you'll enter a world-class ecosystem of learning and discovery.
In the first year of the EMBA, you will build a solid academic foundation in business development. You will acquire a firm grasp of core management areas and a holistic management outlook to lead across areas of the organization.
The following modules are carried out in the first year:
Analysis of Business Problems
Course objective: To enhance your ability to analyze complex, real-world business problems. You will:
Assess the distinct phases of the decision-making process.
Widen your problem-solving perspective and approach.
Sharpen your analytical skills, ability to synthesize information and capacity to think creatively.
Business Ethics
Course objective: To provide an overview of leadership in both professional and private spheres. You will:
Explore the role of ethics in global management.
Examine real-life cases of ethical scenarios and the moral dimension of business decisions.
Reflect on the meaning of management action and the role of business in society.
Operational Finance
Course objective: To provide a framework to critically analyze corporate decisions from a financial perspective to be able to compute the expected rate of return for investment projects and make good investment decisions. You will:
Identify the risks and calculate the returns of investment projects using different tools of financial analysis (NPV, IRR, payback, etc.).
Analyze the risk-return profile of investment opportunities in different scenarios.
Identify the best investment alternative.
Competitive Strategy
Course objective: To learn how to think strategically in various business situations. You will:
Introduce a coherent conceptual framework for creating and capturing value.
Learn how to analyze the external competitive environment and its link to the internal structure.
Boost your ability to develop successful corporate strategies that lead to sustainable growth.
Corporate Finance
Course objective: To learn to critically analyze corporate decisions from a financial perspective. You will:
Compute the expected rate of return on investment projects.
Apply several valuation methods to value projects and companies.
Evaluate the capital structure of a firm.
Identify ways to return money to shareholders.
Decision Analysis
Course objective: To analyze how to make better decisions in situations of risk and uncertainty. You will:
Discover how to use decision trees to bolster your decision-making capacity.
Boost your ability to measure uncertainty through probability distribution.
Learn how to approach and analyze risk.
Economics
Course objective: To develop an analytical framework to help understand the environment in which firms operate. You will:
Distinguish and understand the implications of a demand versus a supply shock.
Understand the impact and who bears the burden of taxes.
Evaluate the consequences of monetary policy on key assets.
Understand the impact of fiscal policy.
Understand how exchange rates are determined and their implications for the economy and business.
Entrepreneurship
Course objective: To develop a systematic approach to creating new opportunities in various scenarios. You will:
Explore entrepreneurial behaviors and the nature of the opportunities and the entrepreneurial process.
Introduce concepts and tools to design, evaluate and implement new strategies.
Explore how to direct and manage entrepreneurial teams, seek capital and form a board of directors.
Financial Accounting
Course objective: To analyze and interpret financial statements. You will:
Examine the three types of financial statements: balance sheets, income statements and cash-flow statements.
Learn how to prepare financial statements.
Analyze the essential data you can extract from financial statements and its role in diagnosing and solving business problems.
Human Resource Management
Course objective: To apply a strategic and generalist perspective to the management of people in organizations. The course:
Centers on the strategic role of personnel policies and practices.
Helps executives integrate with their own functional and general expertise a solid body of knowledge, skills and abilities in people management.
Has an emphasis on how to confront practical issues from the point of view of the organization in global and international contexts.
Managerial Accounting
Course objective: To examine the different uses of information (accounting or otherwise) within a company. You will:
Practice calculation methods to specify the impact of operational decisions on financial results.
Analyze the diverse elements that make up corporate cost structure.
Design systems to compare expected and actual results.
Managing People in Organizations
Course objective: To develop an understanding of the increasing complexity of leading and managing people at different levels of the organization. You will:
Understand key responsibilities of leadership.
Broaden toolkit for motivating people beyond financial incentives.
Be able to build and exercise power and influence at both personal and positional levels.
Marketing Management
Course objective: To offer an in-depth understanding of marketing and sales fundamentals. You will:
Expand your knowledge of product planning, market selection, distribution and pricing from a sales perspective.
Better understand the role of sales and marketing within the organizational structure.
Boost your ability to strategize and formulate commercial action plans.
Marketing Planning and Implementation
Course objective: To offer an in-depth understanding of marketing and sales fundamentals. You will:
Expand your knowledge of product planning, market selection, distribution and pricing from a sales perspective.
Better understand the role of sales and marketing within the organizational structure.
Hone your ability to strategize and formulate commercial action plans.
Operations Management
Course objective: To analyze strategies to generate client value and gain competitive advantage. You will:
Develop a holistic view of operations in both manufacturing and service-oriented businesses.
Explore the core concepts and variables of the operations domain.
Learn how to diagnose and improve different types of operational systems.
In the second year, you will reinforce your core leadership competencies and participate in a platform-based executive simulation as well as have the opportunity to customize the EMBA program with two learning electives.
The following modules are carried out in the second year:
Business Analytics
Course objective: To analyze the managerial decision making from a general management perspective.
Ability to diagnose interdependent situations.
Assimilation of heuristics and simple decision rules for complex situations.
Ability to assess the three possible results of a decision (extrinsic, intrinsic and transcendent) and design action plans accordingly.
Development of habits tending to correct decisions.
Strategic competences: industry analysis, positioning, competitive advantage.
Executive competences: distinctive competence, professional development, operative learning.
Leadership competences: organizational mission, identification, evaluative learning.
Competing Through Operations
Course objective: To develop an understanding of how to use a company's resources in the most efficient way to achieve the goals defined by its business strategy. You will:
Operational diagnosis, knowledge analysis, identification and improvement of the operational variables.
Design of the customer journey in the company itself or in the extended enterprise.
Identification of critical elements for the industrialization of a service.
Corporate Communications
Course aim: To master the fundamentals of effective public speaking. You will:
Introduce persuasion theory and its application in diverse situations.
Analyze the four keys to effective communication: having something to communicate, communicating well, understanding the audience and communicating with the right intensity.
Learn how to appreciate non-verbal cues.
Corporate Strategy
Course objective: To examine the essentials of decision making in companies with diversified business portfolios. You will:
Analyze factors related to corporate strategy, management, ownership and control and the interrelationship among these factors over time.
Identify various strategies to drive sustainable, profitable growth.
Examine problems specific to the implementation of different growth strategies.
Digital Transformation of Organizations and Markets
Course objective: To explore the digital transformation of businesses from the standpoint of a general manager and understand how organizations can foster digital capabilities and turn them into a competitive advantage.
• The "WHY" of Digital Transformation: Seeing Beyond the Immediate Digital Trends.
• The "WHAT" of Digital Transformation: Transforming the Vision into a Viable Business Strategy.
• The "HOW" of Digital Transformation: Building a Digital Mindset.
• The "IMPACT" of Digital Transformation: Societal Challenges
Management of Small and Medium-sized Companies
Course aim: To examine the management and leadership issues specific to SMEs. You will:
Deepen your understanding of SMEs in relation to accounting and finance, value creation and capture, business models and family relationships in the case of privately held firms.
Study the legal framework to understand how to manage crises, including key aspects of restructurings.
Analyze the most common constraints in implementing action plans in SMEs.
New Challenges in Marketing
Course objective: To examine the growing stature of ecommerce. You will:
Introduce the main issues and key questions retailers must have in mind when adopting digital and moving to omnichannel experiences.
Review economic implications of going omnichannel and how it impacts different retailers based on their business model.
Review main internal and organizational challenges faced by retailers when going omnichannel and provide a framework and a set of tools to identify, analyse and address them.
Negotiation
Course objective: To sharpen your skills at the negotiating table.
Gain a deeper understanding of the principles and concepts behind effective negotiations.
Practice negotiation skills and identify your personal negotiating style and its impact on others.
Boost your negotiating skills in collaborative and competitive situations and increase your level of awareness of the negotiation process.
Self Management
Course objective: To unlock the keys of leadership development and the essential role of self-management. You will:
Examine the role of leadership in a dynamic, ever-evolving and multicultural society.
Assess three critical factors that impact leadership development: the type of business, how it fits your personal profile and stakeholder management.
Explore the fundamentals of individual excellence and the keys to a successful career.3
Strategic Leadership: Getting Things Done
Course objective: To identify the key challenges for the company, outlining a coherent set of actions and guiding the organization in implementation.
Transforming strategic formulation into strategy execution.
Successfully taking charge of a new general management position.
Understanding the common barriers to "getting things done".
Realigning internal organizational elements with external stakeholder demands.
Identifying and overcoming internal sources of resistance to change.
Navigating informal organizational networks to get things.
TFM: Capstone
The Capstone is a project designed to bring together all the learning acquired during the first year of the MBA. It is a team-based project in which students work on a real business problem provided by a company and make recommendations to company executives. Each team is supervised by an IESE faculty member who guides them through the project. Students act as "consultants" to the company, working on the project throughout the program.
To expand your global acumen and deepen your expertise in specific areas, electives courses are offered at different locations. Each course has been carefully crafted to give you a unique perspective on general business management.
A unique learning experience
For IESE Executive MBA professors, rich, engaging discussions and debates are the flashpoint of leadership development. From case studies to team-based projects and business simulations, they dynamically combine diverse learning methodologies to spark these vital interactions.
Professors serve on corporate boards and lead frontline research on the most critical trends in global management. With extensive global experience, they are able to cultivate an invigorating interchange of ideas by harnessing the cohort's collective expertise.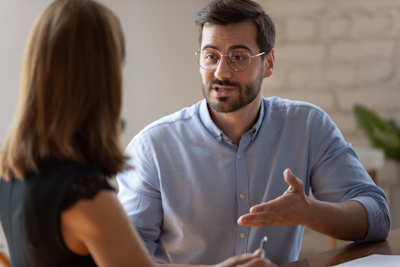 Mentoring
You will be assigned a personal tutor who will offer continuous feedback and career advice throughout the program to ensure you get the most out of the experience and reach your fullest potential.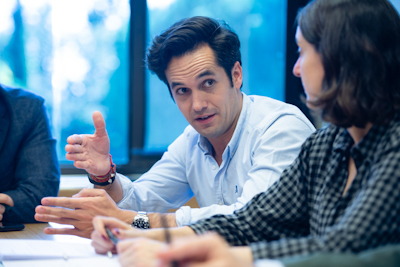 Peer-to-peer learning
The EMBA gathers successful managers from an array of industries, companies and professional profiles. The cohort's diversity will enrich your professional network and open your eyes to new perspectives and practices outside your corporate sphere.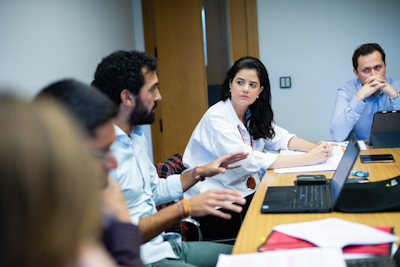 Team-based projects
Collaborative projects will provide an authentic forum for the discourse and exchange of contrasting knowledge among peers and bolster your ability to align opposing perspectives within a professional environment.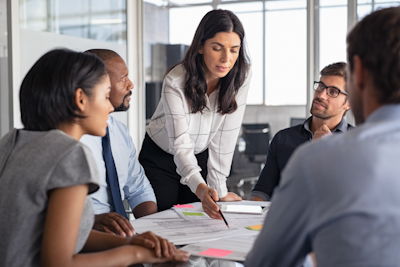 Business Simulations
You will take your key knowledge to a new level and advance your executive and communication skills in a realistic test environment, complete with time constraints and opposing power dynamics.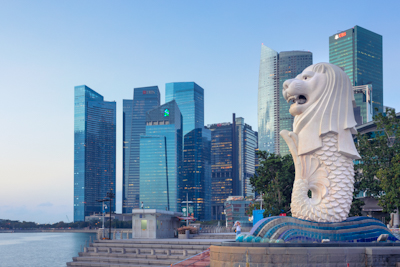 International weeks
The EMBA organizes international weeks in Nairobi, New York, São Paulo and Shanghai that deliver frontline insights on global business ecosystems and fresh perspectives on global and transcultural management.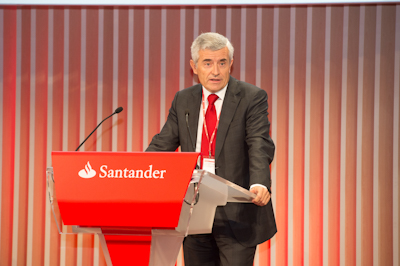 Global Leadership Series
The Global Leadership Series features quarterly summits with renowned CEOs, entrepreneurs, and top-tier executives, who share the frontline experiences and leadership insights garnered throughout their careers.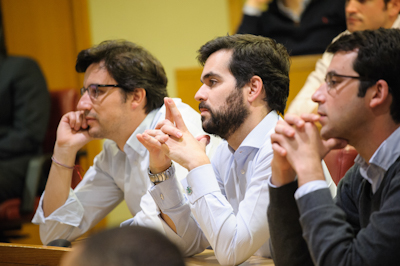 New Frontiers Series
Every quarter you will be able to join a deep-dive session on specific management trends led by faculty members with expertise in each field.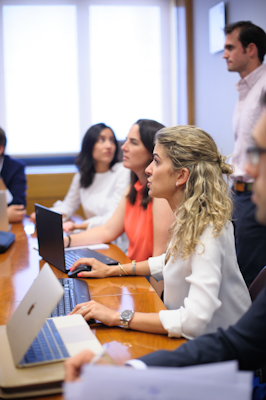 In-company Projects
Working in teams, you will participate in business projects with leading companies to apply your newfound executive knowledge to real-life business challenges.
The Executive Simulation
EXSIM

.
The Executive-Management Simulation Program (EXSIM) is a dynamic business-simulation exercise that puts you in the role of a company board member. It's an opportunity to apply everything you learn during the first year of the Executive MBA.
Over an exciting and intense week, you'll enhance your strategic thinking by analyzing real-life business situations and defending your recommendations before a board of directors comprised of professors and industry experts.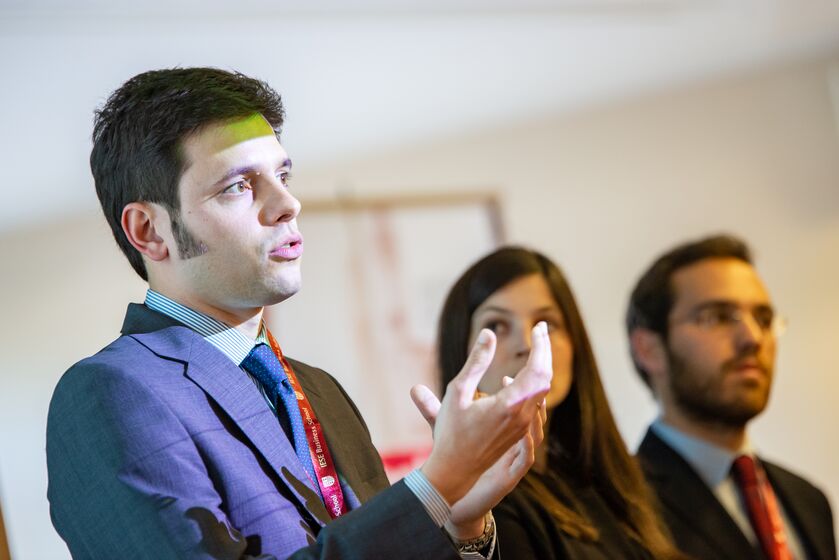 The boost your
career

needs
IESE's Career Development Center will help you better understand the job market and successfully take control of your own career development.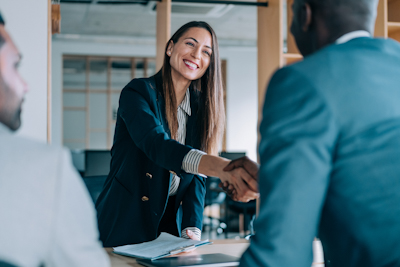 Salary Negotiations
You will become adept at earning what you deserve by successfully applying effective salary negotiation techniques and strategies.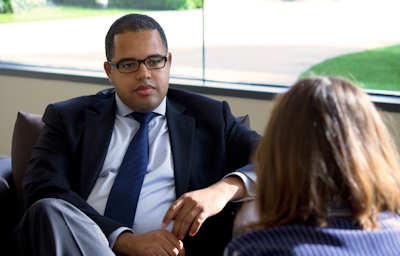 High-Impact Interviews
Master professional interviews, position your personal brand, and stand out from the crowd in what is becoming an increasingly competitive marketplace.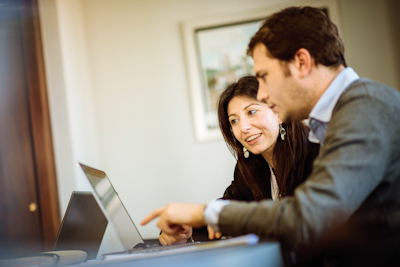 Employment Search 2.0
You'll learn how to maximize leverage on social media platforms when job hunting.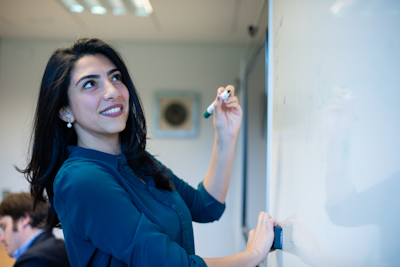 Career Plan
Draft your professional career path under the guidance of a professional headhunter.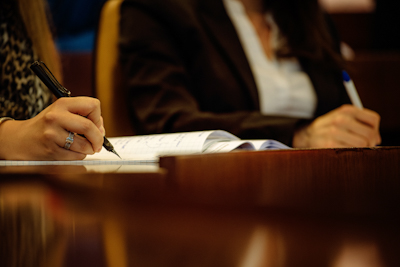 Powerhouse Résumés
You will learn how to write a professional CV tailored to your target market.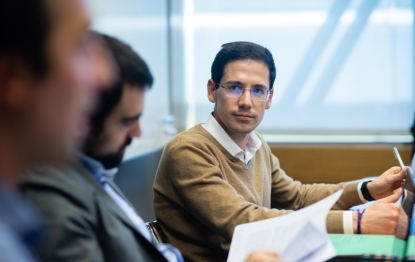 A Headhunter's View
Headhunters channel approximately 40% of career changes. Thanks to the EMBA program you'll discover the qualities they're looking for.
Top international faculty
IESE's faculty includes full-time and part time professors. All full-time professors have PhDs from prestigious universities. They are also highly international, representing more than 20 nationalities, and bring vast relevant expertise from the highest levels of business. Faculty members combine real-world experience with pioneering academic insights.
IESE professors have an "open-door" policy and provide you with invaluable mentoring and guidance. They cultivate rich exchanges of ideas that make the most of the combined experience in your classroom.
In 1963, IESE formed an alliance with Harvard Business School, adopting the famous case method learning methodology. A system based on learning by doing that aims to prepare you to make strategic decisions through the practice of real-life situations.
• You will engage in dynamic discussions about the business challenges you face every day.
• You will combine individual learning, team discussions and dialogue in an interdisciplinary setting.
• The teacher will facilitate and guide the debate, encouraging everyone to participate and enriching the discussion with different points of view and experiences.
Read more about the case method and explore some real examples from leading companies which have been used in our classes.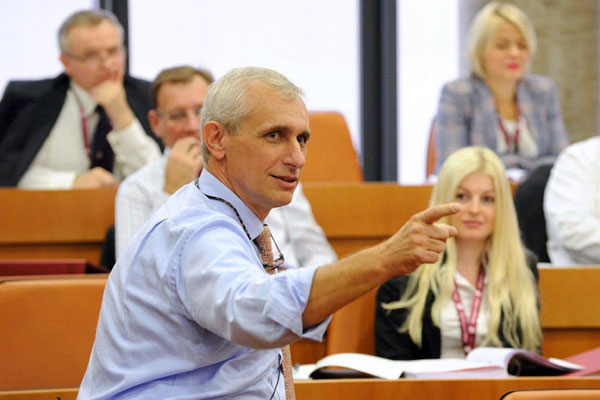 The IESE Experience
At IESE, you'll be surrounded by talented peers, supported by a world-class faculty, and challenged by real-life business cases. We'll put you to the test so that you can reach your full potential.
Discover the benefits of the IESE experience.