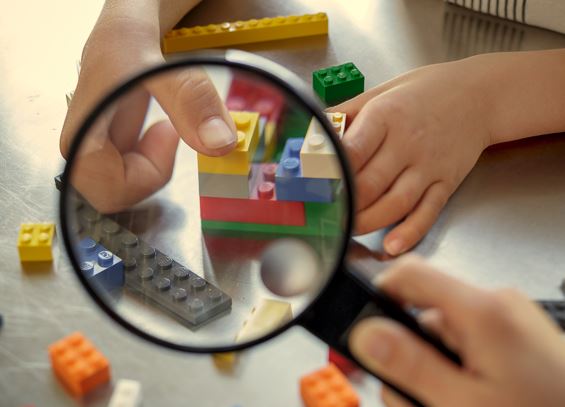 From identifying needs to generating opportunities
Which problems are best suited for design thinking? Using real-life examples, here is how managers can use design thinking to their advantage.
Not just child's play: when Lego used design thinking, it transformed its business.Photo: Quim Roser
June 19, 2018
By Joaquim Vilà & Xavier Camps
Lego is one of the most profitable companies in the world today — quite an achievement for a company that, like many toy manufacturers, has been in existential crisis since the 1990s as subsequent generations of children have increasingly gravitated toward video games and other digital products. To adapt to this new reality, the company ventured into new areas beyond its traditional building blocks, including movies and video games, but to little avail. In 2004, it registered historic losses and nearly went bankrupt. A change of strategy — and mentality — was necessary.
Lego began to think more about the customer and less about product innovations based on company assumptions. In other words, it reframed the focal problem. Instead of asking, "What toys do children want?" they asked, "What are children's needs and what is the role of play in children's lives?"
To determine this, Lego needed new knowledge. It turned to the school of thought known as design thinking — an approach that eschews guesswork and digs deeper into people's needs as a source of inspiration to reveal unexpected opportunities. Among the tools and techniques Lego used were observation, interviews, user diaries and empathy maps. For weeks, researchers immersed themselves in the world of children — where they went, where they played, how they thought, how they behaved. They interviewed experts in child development, visited homes, stores and playgrounds, and accompanied families on shopping trips.
All this served to generate new sources of knowledge, and allowed Lego to understand that, for children, play was a form of escapism, where they could openly engage in an activity free of constant parental supervision and feel a personal sense of achievement. This, in turn, gave Lego a fresh market perspective.
Armed with a clearer picture of user needs, the company renewed its essence — the building block — and refocused its product lines. By 2012, Lego went from being the world's third largest toy manufacturer to overtaking Hasbro, in second place. And two years later, Lego overtook Mattel to become the new No. 1.
This article, based on our extensive research and practice in the area of design thinking, looks at how companies can uncover latent needs and generate new opportunities, like Lego did. Though there are many discovery tools and techniques, we share a preferred one, presenting real-life scenarios in which it can be applied, and suggesting considerations for managers to put it into practice.
Experiences such as Lego's highlight the benefits of rethinking your management focus and approach, especially when your company is struggling to connect with customers.
Question your management approach
Are our projects based on assumptions we have about the market? Or are they based on genuinely new knowledge we have gleaned about unmet customer needs?
Where should we focus our energies: on launching products and adjusting them afterward in reaction to how they perform in front of customers? Or spend more time in the early phases of a new project, discovering what features the market might accept about a new development down the line?
Do we have the relevant expertise and experience to identify opportunities, in a VUCA or "wicked" context, for different departments and business areas?
---
The full article is published in IESE Insight 37 (Q2 2018).
This content is exclusively for personal use. If you wish to use any of this material for academic or teaching purposes, please go to IESE Publishing where you can purchase a special PDF version of "From identifying needs to generating opportunities" (ART-3168-E), as well as the full magazine in which it appears, in English or in Spanish.