From the case method, to coaching and projects, to experiential learning and simulations, our teaching methodologies engage participants in dynamic discussions about real-life business challenges. On their own, with a peer or in teams, participants are invited to reflect on these challenges and extract insights to apply to their work.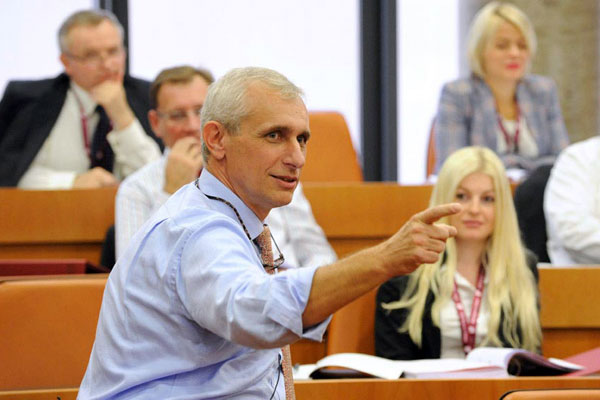 The case method
The highly dynamic and hands-on case study method serves as one of our main learning methodologies. Faculty complement case studies with other learning methodologies, including lectures, action-based learning, simulations and coaching.
The case method asks students to put themselves in the shoes of the manager: How can I boost flagging sales? How can the company expand its revenue streams given its new competitive environment? What incentive policies might work in an industry with high turnover?
In contrast to lecture-based teaching methods, here students do most of the talking. Professors facilitate and guide the discussion, asking questions and eliciting participation from the entire class to enrich the discussion with contrasting viewpoints, different industry experiences and varied cultural backgrounds.
Learning methodologies at IESE Business School