The IESE Experience
We're proud to offer a highly individualized and collaborative experience, rich in teamwork, socialization between students and personal touches.
TAILORED TO YOUR NEEDS
All programs are founded on an interactive blend of individual learning, group discussions and varied levels of interaction with faculty: live, remote sessions or recordings.
IESE FACULTY STANDS BY YOU
Our programs feature IESE's renowned faculty, who bring years of teaching and business consulting experience at the forefront of business innovation.
COLLABORATE WITH PEERS
Join classes with, and learn from, fellow executives. Our admission process guarantees a valuable peer-to-peer education. You'll have many different opportunities to learn from each other and network.
TAKE THE LEAP
Upskilling has never been easier. Each student's unique experiences and skillset will add value to the classroom and ensure that the curriculum covers necessary and desired skills.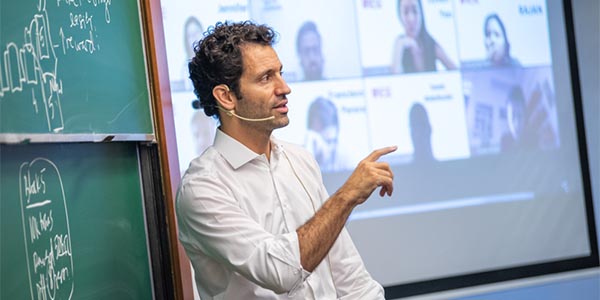 Online programs tailor-made for your company
At IESE we also create tailor-made programs for organizations in fully online and in blended (online and in-person) formats. Together, we can design the online learning experience your company needs to adapt to a business world that's changing faster than ever.
Discover more
Choose the format that best suits your needs
IESE's virtual programs are designed to give you the flexibility you need in your training. We'll make sure that you learn in whichever format you choose.

LIVE ONLINE
Enjoy the experience of a live program from wherever you are. Synchronous sessions with the professor in which you interact, in real time, with your fellow executives.
Duration: 3-4 weeks
Time commitment: 10 hours per week: 2 or 3 hours live, twice a week; plus 4-5 hours of individual work.

ONLINE
Learn at your own pace with a combination of exercises, video segments, readings and synchronous sessions with the teacher.
Duration: 7-9 weeks
Average time commitment: 6 to 8 hours per week.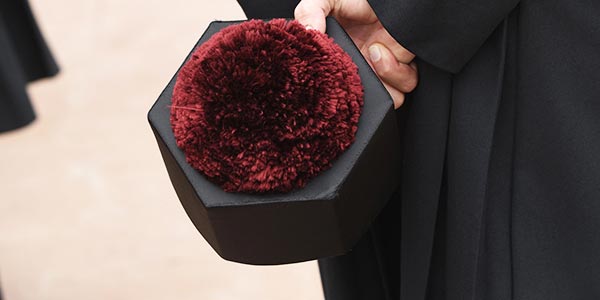 Your Certificate From a Top International Business School
Upon finishing the program, you will receive a certificate from our top-ranked Executive Education program as proof of successfully completing all modules.
Business school online learning

Enriched content adapted for virtual delivery
Surveys, games and microformats that will make the class an active and dynamic experience.

Live interactive sessions
All the dynamism of the classroom and discussions with the professor and fellow managers. Our virtual and hybrid classroom technologies bring remote learning as close as it can come to being on campus

New networking opportunities
Our virtual environment facilitates collaboration and connection within small groups, one-on-one and with the professor. All of this, on top of time saved and without the need for travel.