Generating new knowledge
Research and excellence combined with rigor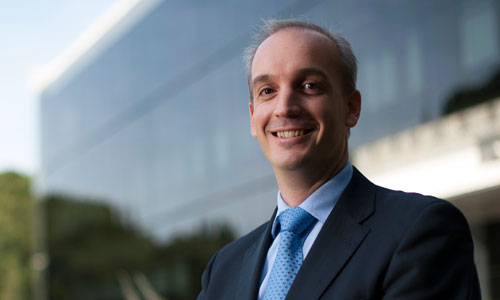 Prof. Pascual Berrone, 2021 Award for Responsible Research in Management
Prof. Pascual Berrone has been selected as a Winner of the 2021 Award for Responsible Research in Management, co-sponsored by Fellows of the Academy of Management, and the Community for Responsible Research in Business and Management. The award honors his coauthored publication "Localizing sustainable development goals: Nonprofit density and city sustainability" Academy of Management Discoveries (2019). This award pays tribute to high quality scientific research that addresses critical issues in business and society. Through responsible research, business schools contribute credible knowledge that transforms into business a force for good and makes the world a better place for us all.
More information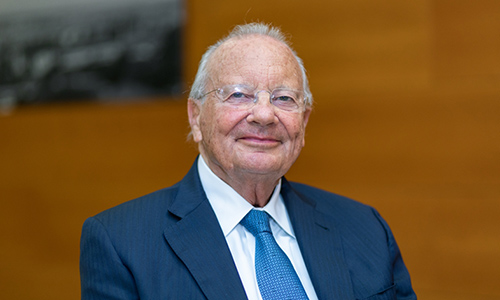 Five IESE-Led Research Projects Awarded STI Grants
The Social Trends Institute (STI) — an independent, non-profit international research center founded by former IESE Dean Carlos Cavallé that offers institutional and financial support to academics studying emerging social trends — has awarded grants to five research projects to be led by IESE professors during the 2020-21 academic year. Fabrizio Ferraro will lead the "Organizational Culture and Political Ideology in the Sustainability Transition" project, together with Ludovica Castiglia and Andrea Cavicchini. Jeroen Neckebrouck will carry out a study on "The short- and long-term impact of Covid-19 on the psychological well-being of employees," with the support of IESE-team-members Sebastian Reiche and Anneloes Raes. Stefano Sacchetto will lead "Business in the Time of Covid: The Effect of Pandemics on Corporate Investment, Governance, Financing, and Stock Returns," working with Valentina Raponi and two external professors. Sampsa Samila has received a grant for "The Future of Work: COVID-19 and Remote Work." Finally, Albert Valentí was awarded support for a study on "The Impact of COVID-19 on Consumer Shopping Habits," with IESE team-member Victor Martínez de Albéniz. The STI is proud to support scholarship that will undoubtedly make a valuable contribution to its foundational goal of fostering the understanding of issues that impact individuals and society. Congratulations to all the grant recipients!
More Information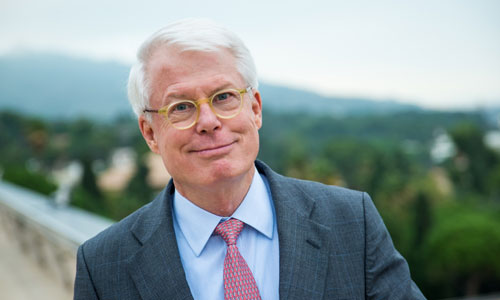 Nordic Technologies AB, a case by Rob Johnson, recognized as an enduring classic
In 2021, Nordic Technologies AB, by Rob Johnson, enters The Case Centre's "classic case collection" in recognition of its enduring popularity for more than 10 years. Johnson is a visiting professor in IESE's Entrepreneurship Department. His case delves into financing options for an early-stage technology company in Sweden in order to explore financing strategies as well as valuation and legal issues for start-ups.
More information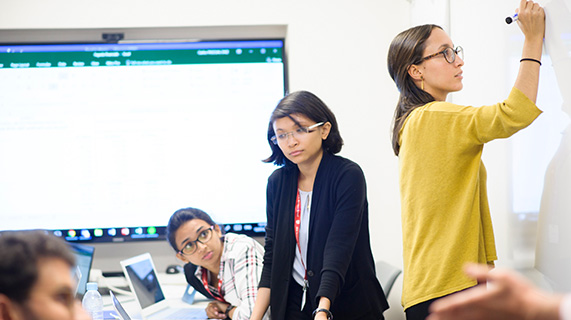 Case Store
IESE Publishing is an online shop that offers outstanding academic materials developed by IESE faculty and other prestigious universities. The catalog includes a broad range of titles in English and Portuguese, and the most extensive collection of business cases in Spanish in the world.
GO TO THE WEB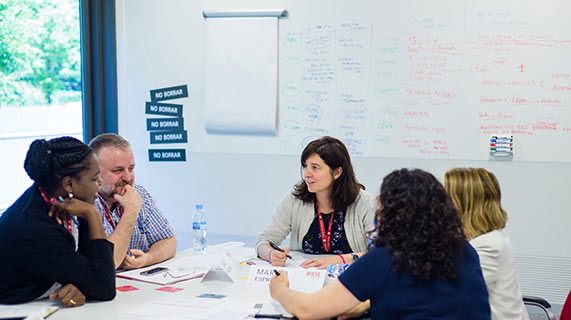 COMPETITIVE PROJECTS
We have extensive experience in managing publicly funded projects financed through various national and international programs, including the prestigious European Research Council (ERC) grants. We also participate in the EIT Health Knowledge and Innovation Communities (KICs).
SEE ALL COMPETITIVE PROJECTS