New insights into how we think, act, work, live
The IESE Behavioral Lab is a state-of-the-art space aimed at generating new knowledge on why we behave the way we do. It aims to produce research for publication in scientific journals in social sciences, which will lead to useful research-based insights for managers, companies and societies. Drawing on participants from the general population, IESE professors and researchers will pursue projects in areas such as decision-making, behavioral economics, consumer behavior and organizational behavior.
All research projects conducted in the Behavioral Lab must be approved by IESE's Institutional Review Board, which ensures the highest ethical and academic standards.
The Behavioral Lab is equipped with individual spaces with computers, group rooms that allow for filming and audio recording, and a control room that permits researchers to interact with participants in real time.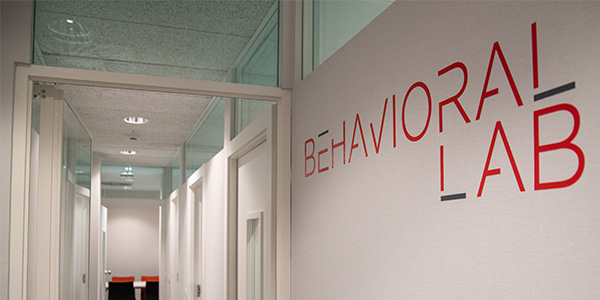 Want to contribute to new research and knowledge? Take part in a Behavioral Lab project. Here's what you need to know:
∴ You must be 18 years old or older.
∴ You'll be compensated for your time. You must have Bizum to receive payment.
∴ You start by registering on our online platform.
∴ Once you register, you'll see what studies are underway and what they require of participants.
∴ You choose the study that you're eligible for and that fits your schedule.
Register to take part!