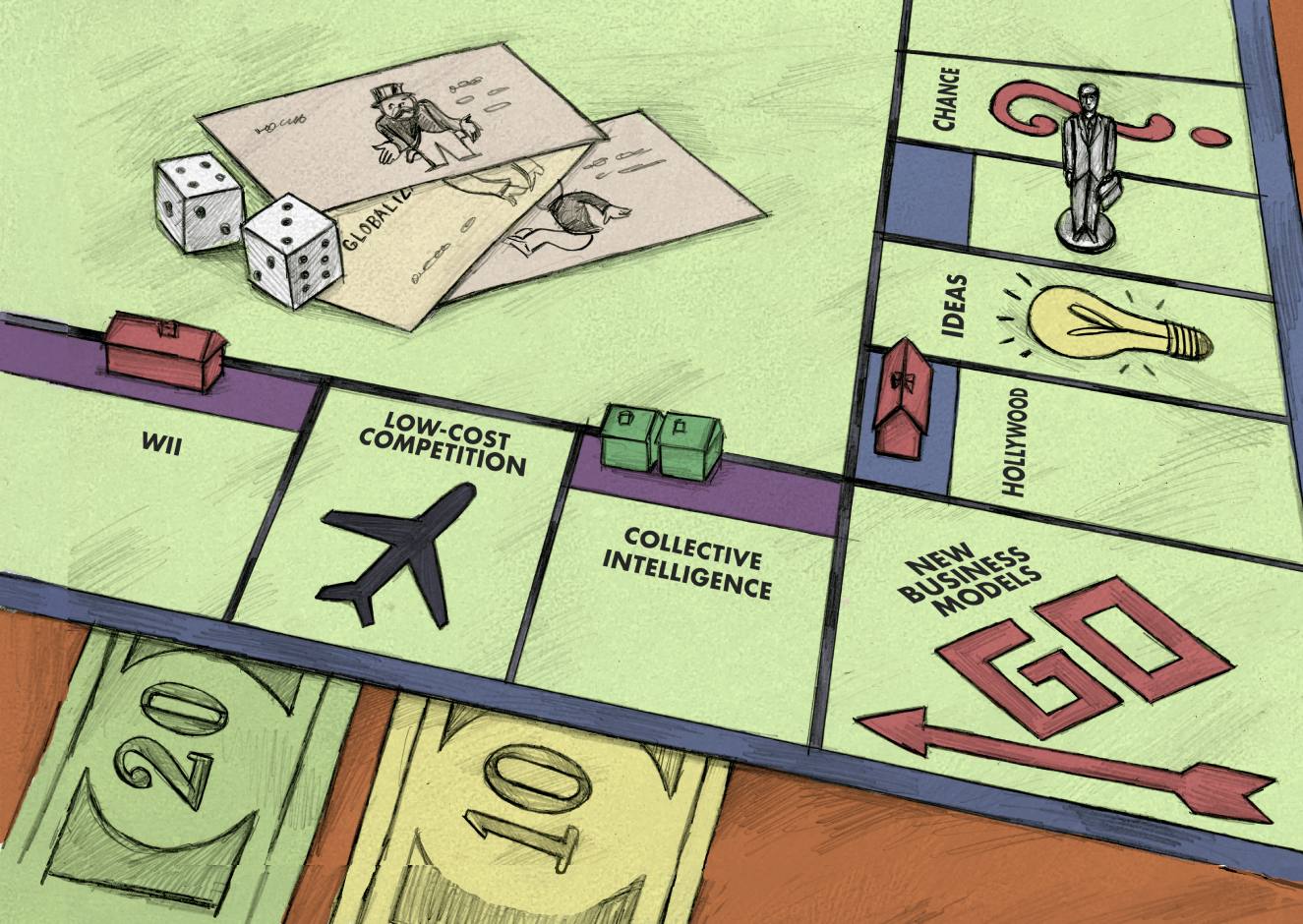 Changing the Rules of the Game
Download IESE Insight magazine (Issue 4, Q1 2010) on business model innovation.
This edition of IESE Insight review provides game-changing strategies for managers to innovate their business models, which not only generate profit and growth, but can even end up fundamentally reshaping an entire industry and redistributing a lot of money in the process.
Articles by IESE's Joan E. Ricart and Fabrizio Ferraro distill lessons from history, using the examples of videogames from the '70s until today, and of how Lew Wasserman shook up the Hollywood studio system between 1939 and 1965.
Articles by Adrian Ryans of IMD, on the low-cost revolution, and by Thomas W. Malone of MIT, on organizational change, underscore how business model innovations need to be systematically pursued, appropriately supported and explicitly managed by organizations.
Other globally recognized authors featured are:
R. Edward Freeman of Darden, posing an exercise for managers to stretch their moral imaginations;
Bruno S. Frey of the University of Zurich, sharing new research on what makes people happy; and
IESE's Guido Stein and Javier Capapé, attempting to explain the factors behind the failure rate of CEOs.
Other articles touch on the growing appetite for cloud computing. IESE's Josep Valor urges CIOs to consider it as a cost-cutting option, while Jan Muehlfeit, Chairman of Microsoft Europe, signals that the software giant's stance toward the open-source movement is changing.
There is also a business case on Puma, with leading executives proposing when it is the right time to partner and with whom.
Finally, an interview with plane crash survivor Nando Parrado, who uses his gripping testimony to demonstrate how people going through even the worst of crises may summon the resources from within themselves to survive.