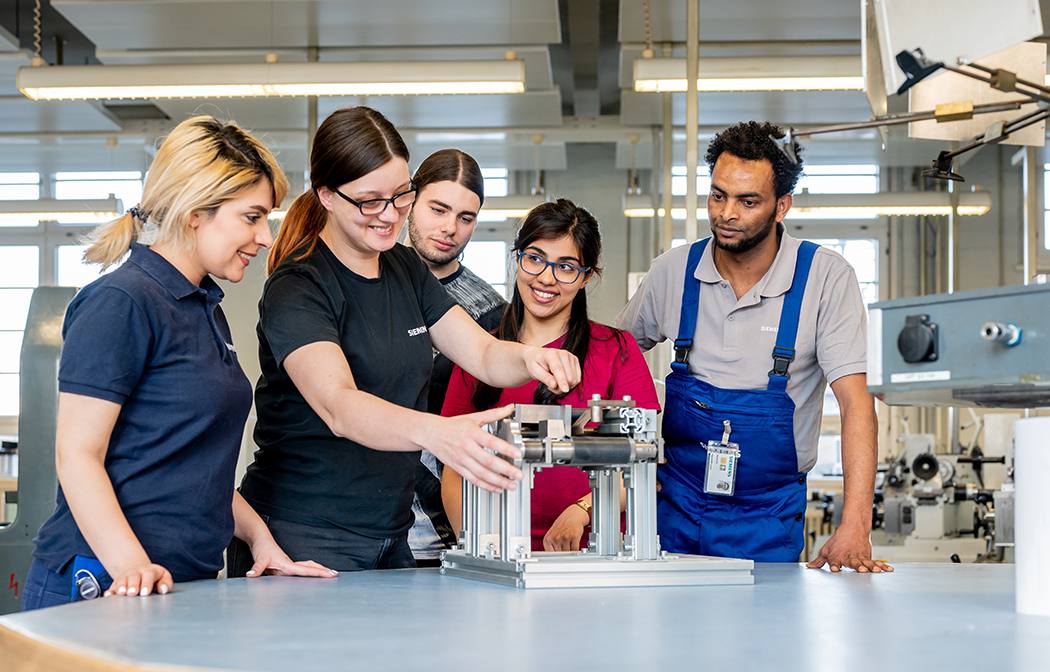 Thomas Leubner: "Giving back to society keeps me motivated"
On-the-job training helps new arrivals learn industry skills as well as cultural competencies.
April 24, 2020
How can companies use education and training opportunities to keep their workforce up to date while also furthering social aims? Thomas Leubner, Siemens' Head of Global Learning and Education based in Munich, explains how his company does it.
Upskilling, reskilling, continuous learning: keeping your workforce up to date with the latest demands of global business is imperative, especially given the way technology is changing industry at an ever accelerating pace.
Few understand this better than Siemens. Making sure that Siemens' 385,000 employees worldwide get the most out of their careers is a big challenge — one that Thomas Leubner (pictured), Siemens' Head of Global Learning and Education, is constantly striving to meet.
Siemens provides strategic education and training opportunities for all kinds of people, from blue-collar workers to board directors, where and when they want to learn, from dual work-study programs to advanced degrees.
The right education for a changing environment
"Good training is a win-win," says Leubner. "There's no doubt Siemens benefits from having better trained employees. And as digitalization touches everything, we have to have the right education for a changing environment."
Leubner has seen "profound shifts" in industry throughout his 31 years with Siemens, serving in a wide variety of corporate roles, from R&D to HR. Since 2014, he has been working to further Siemens' education and training programs.
His favorite part of the job, besides contributing to Siemens' talent base, is that it also contributes to society, particularly in serving young people and vulnerable populations.
Dual education, which combines vocational training in a classroom with apprenticeships that lead to work, "is a way to target youth unemployment and genuinely do something about it," he says.
In Germany, dual education is more common than in, say, the United States, where graduates often leave university saddled with huge debts even before they start working. As such, there's a strong business case to be made for an alternative model: "You come out of the training with no debt and a decent job that's paid well enough for a young person and their family. This has a real social benefit."
Leubner cites a large-scale project that Siemens undertook with the Egyptian government to refurbish the national power grid there. More than just building new power plants, Siemens also helped train local people with the skills needed to run them. Local schools were upgraded and new institutions built, including a training center near the Suez Canal, which benefited thousands of young Egyptians.
Education as integration
More recently, in response to the large numbers of refugees coming to Germany, Siemens stepped up to offer internships with not only on-the-job training in industry, but also training in language and cultural issues to aid their integration into society.
Siemens provided intensive, six-month-long classes to help new arrivals get up to speed on basic technical competencies. Around half went on to Siemens' dual education program, while the other half were connected with educational, training or job opportunities elsewhere.
Leubner extols the benefits of doing this: a company can identify new candidates and the trainees can avail themselves of other opportunities via the company's wider network of industry contacts. Over the past five years, Siemens has seen hundreds of participants from Syria, Afghanistan, Iraq, Libya, Eritrea and elsewhere, "too many to name," says Leubner, go on to find jobs or apprenticeships.
As other countries look for ways to mitigate social frictions with the arrival of refugees, Siemens' constructive approach is worth considering. "I'm passionate about giving back to society," says Leubner, "and it's initiatives like these that keep me motivated."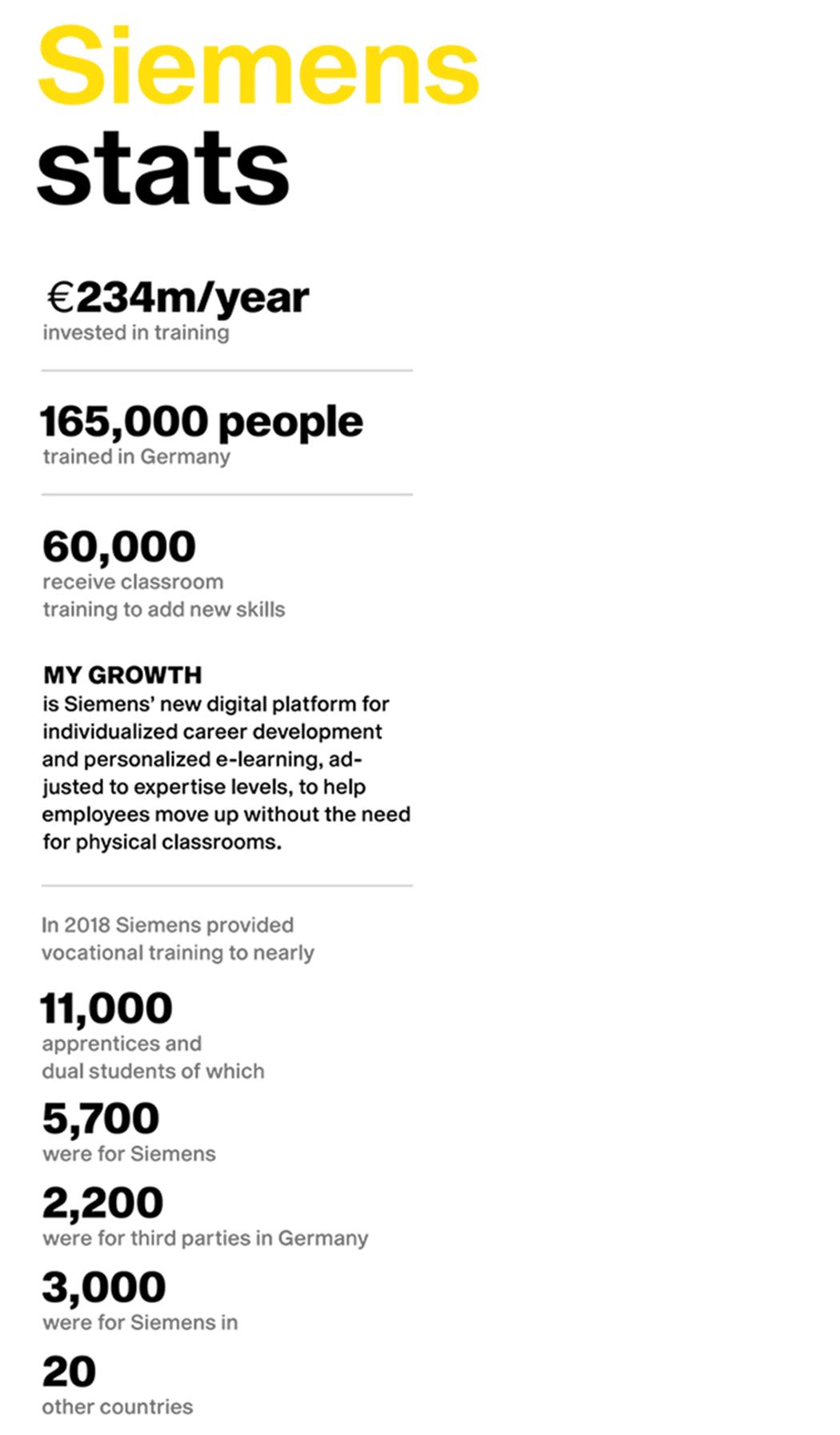 ---
A version of this article is published in IESE Business School Insight 155.