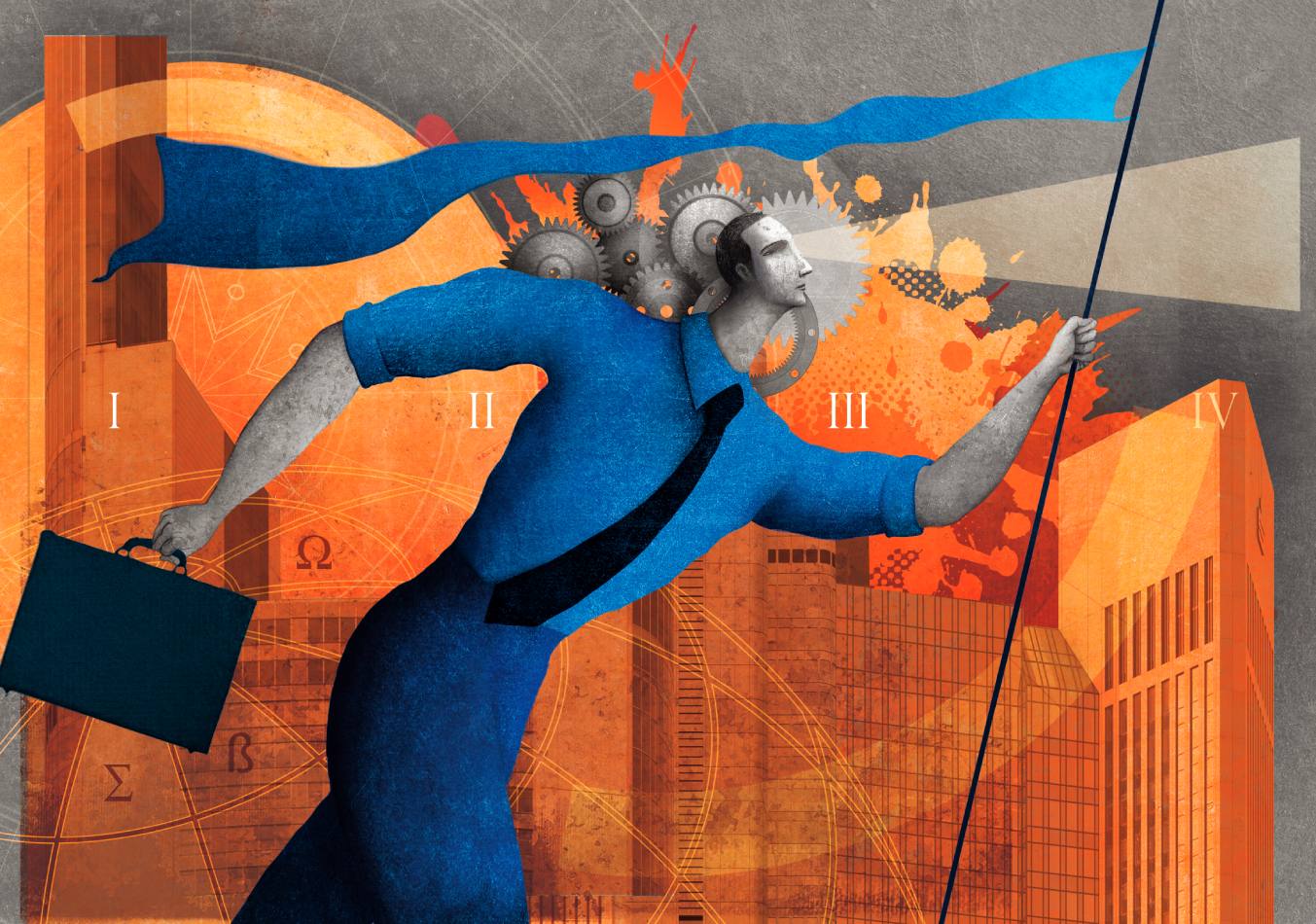 Managing the Future: The Way Ahead
Adrian Done presents practical tools for plotting the major threats and maximizing the significant opportunities that are likely to have a direct bearing on your and your company's future wellbeing and prosperity.
Ian Goldin (Oxford Martin School) suggests the first steps you need to take to improve the mitigation and management of 21st century systemic risks.
Devin Fidler & Marina Gorbis (Institute for the Future) explore the implications of current changes affecting society and they list 10 specific new skills that can help workers achieve success in the next decade.
Mike Rosenberg sets out a simple seven-step scenario-planning process, which managers can use in a workshop. His article includes an interview with Angela Wilkinson, who spent a decade as a leading member of Shell's global scenario team.
IESE's Beatriz Muñoz-Seca proposes the Service Activity Sequence, an operational framework for arts and cultural institutions to create richer customer service experiences.
IESE's Jaume Ribera and Cristina Castillo (CEIBS) recommend ways to enhance efficiency in the China/Europe supply chain to reap the rewards without the headaches.
Plus: Starbucks' CEO Howard Schultz tells us how to perk up a premium brand with a social conscience. Our case study considers what happens when a volcano literally casts a cloud over your distribution model. And Lee Brown's story of how he transformed the New York City Police Department reveals useful lessons for uncuffing organizational change.