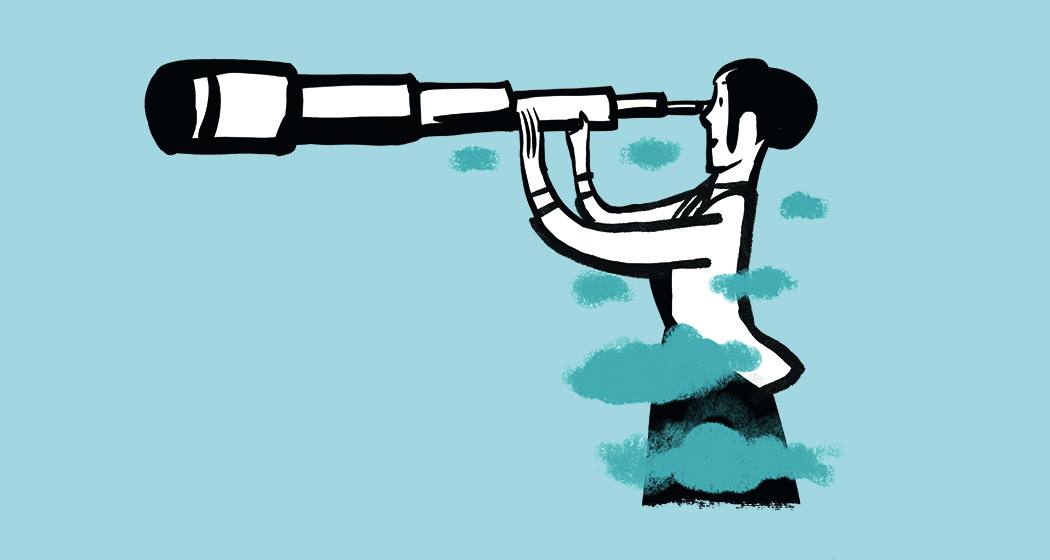 4 principles to manage your career for the long term
Just as CEOs jeopardize long-term growth by only focusing on quarterly profits, we risk falling into the same trap in our personal and professional lives. Follow these tips to break the short-term orientation, see the big picture, and tap into the power of small changes to transform your life and career.
How to embrace strategic thinking in a world that so often pushes us toward instant gratification and immediate results.
September 20, 2021
By Dorie Clark
We all know it's advantageous to be a long-term thinker. After all, we see the mayhem that results from short-term mindsets, from companies failing to innovate (Kodak) to leaders who are incentivized to cut corners to hit their numbers (Wells Fargo). The lure of short-term thinking may be more visible at the corporate level, but it's just as perilous in our own lives and careers.
Over the past several years, I've researched the question of how to embrace strategic thinking in a world that so often pushes us toward instant gratification and immediate results. Resisting the easy lure of likes and retweets requires leaning into the hard choices. I suggest some principles for long-range success in my new book The Long Game: How to Be a Long-Term Thinker in a Short-Term World.
Here are four of my favorites, which I hope can be helpful to you as you chart your career path.
1. Expand your horizons
One of the forces shaping our career decisions is the approval of others. When our professional choices earn nods and accolades from people in our field or industry whom we respect, it gives us an immediate sense of validation. That's great, but the danger of only ever doing this is that it leads to short-term payoffs, rather than achieving our long-term ambitions. We have to make a conscious choice to take the long-term view.
A few years ago, I met T.J. Wagner. After serving in the U.S. Army for over seven years, he decided to do an MBA at IESE. Between leaving the military and starting his MBA, he had nine months to spare. Transactional, short-term thinking would tell him to use that time to do a corporate internship so he could bolster his résumé and build connections before business school.
But he did something different: He went off and learned to sail in Malaysia and Thailand. After passing his skipper exam and getting his license, he spent the summer skippering yachts in Croatia and Greece. Some might view this as frivolous: How is this going to help you right here, right now? But sailing didn't become a sidenote: At IESE, he took the initiative and became head of the school's sailing club. Over the course of his two years at IESE, he teased out the racers like him hidden among the class ranks and engaged in team-building with internationally diverse crews. He built long-lasting relationships with alumni and peers from sailing clubs at other business schools whom he met at European regattas.
When it comes to relationship building, most of us are good at short-term networking, but how often do we engage in "infinite horizon" networking -- consciously putting ourselves in places where we are exposed to ideas and possibilities that never would have arisen otherwise?
Why not write down at least two specific ways that you might personally expand your "infinite horizon" circle? Perhaps it's getting involved in an alumni association, cohosting a dinner or virtual cocktails with a friend in a different industry, reconnecting with a long-ago friend, or attending an ideas conference.
These creative bets may take a while to pay off but such relationships and involvements can be the most transformative.