Summer Entrepreneurship Experience

Bring your startup idea to life. Next edition: Summer 2023
The Summer Entrepreneurship Experience (SEE) provides real-world, hands-on learning on what it's like to turn an idea into a business.
The Summer Entrepreneurship Experience will require significant effort and time, most of it away from your desk and in front of clients. You should take part only if you are passionate about exploring the practice of entrepreneurship.
Each team member must commit to being physically present in all weekly sessions (except causes of force majeure) and spend the summer weeks working on Customer Discovery and Development.
Prerequisite: interest in and passion for exploring whether your technology idea can become a real company.
---
---
About the Summer Entrepreneurship Experience
The Summer Entrepreneurship Experience provides real-world, hands-on learning on what it's like to turn an idea into a business.
Prerequisite: interest in and passion for exploring whether your technology idea can become a real company.
It's not about how to WRITE a business plan. The end result is not a paper or a PowerPoint involving financial projections.  It's not about how to EXECUTE a business plan either. We believe that, for innovative startups, no business plan survives the first contact with customers. We believe Startups succeed when they find a repeatable and scalable business model.
Most markets and business models inhabit outside  Av. Pearson 21, so you will have to go out of the building to search for them. You will be getting your hands dirty talking to customers, partners, suppliers, as you encounter the chaos and uncertainty of how a startup actually works.
You'll work in teams learning how to turn a great idea into a real company.  You'll learn how to use a business model canvas to brainstorm each part of a company and customer development to get out of the classroom to see whether anyone other than you would want/use your product. Finally, based on the customer and market feedback you gather, you will use agile development to rapidly iterate your product to build something customers would actually use and buy. Each block will be a new adventure outside the classroom as you test each part of your business model and then share the hard-earned knowledge with the rest of the class.
Finally, the SEE is also a relatively low downside option to determine whether an entrepreneurship "career" is for you. It is better to conclude that entrepreneurship is NOT for you in a somewhat academic exercise (although this program is fully hands-on and not academic) instead of once you're out there post MBA.
Assembling a founding team.
Strong leadership, crisp vision and effective communication.
Being able to prioritize and take feedback.
Gain a deep understanding of customer needs, and then must build on that understanding through rapid iteration and testing to confirm or reject hypotheses and prove product-market fit.
Sell, Sell, Sell. As a founder, you are always selling: to yourself, to potential cofounders, employees, customers, strategic partners, and investors.
Grit! Building a startup is hard. Being successful depends more about grit than about raw talent.
Self driven.
1. The SEE is a real work experience. It is not a project-based course; not a short boot camp; not a start-up incubator. SEE is a simulation of what startups and entrepreneurship are in the real world: chaos, uncertainty, impossible deadlines with insufficient time, conflicting inputs, etc.
2. The learning occurs outside the classroom through conversations with customers, partners, suppliers, competitors. You will have to do them yourself. You cannot delegate customer discovery.
3. You have to prepare and present a progress report every week.
4. We, the organizers of the SEE, plus some guests, will be like a Board of Directors for you, entrepreneurs. This sometimes pushes many people past their comfort zone. If you believe that the role of your instructors is to praise in public and criticize in private, do not participate in the SEE. You will be receiving critiques in front of your peers every week. We will be direct, open, and tough – just like the real world.
5. You should have a proactive approach towards potential customers, suppliers and business partners. Do not say "People are slow to reply to our emails" Pick up the phone. Learn about cold calling. Go out in the field. Hustle.
6. SEE is hands-on and in-person. Do not schedule calls or visits that may overlap with SEE sessions. Each team member must be in-person at least 6 of the 9 sessions and ideally in the 9 sessions. At least 1 team member must be in-person for every single session. If every single team member fails to show up for 1 session, that team will not be able to continue in the program.
7. We expect all SEE participants to be attentive and be active listeners when other teams are presenting. Feedback from students to students is encouraged and expected.
8. Taking part in the SEE does not entitle anyone to ownership over an idea or a company. The SEE is for learning together, not for allocating equity.
→Weekly sessions by IESE faculty
→Weekly sessions by sector experts such as entrepreneurs, investors and innovators
→Regular working sessions with other participants in IESE's Venture Hub on its Barcelona campus
→Weekly presentations to share your hard-earned knowledge with other participants
→A final presentation to panels of investors and successful entrepreneurs accustomed to assessing entrepreneurial opportunities
Action > Analysis
Hustle
Forward motion from one week to the next
Experiments > Ideas
Face-to-face IRL > Surveys
Failure is expected and will lead you to learnings
10 x thinking >  10% thinking
Answers: Outside
High agency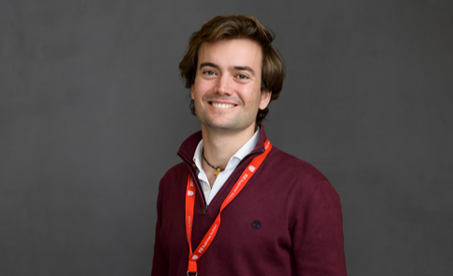 "The main virtue of the program is that it pushes you to make the most of what you have. Then, it is up to you answering to the challenge. Thanks to the SEE, many people made amazing progress with their projects over the summer."
Ignacio Guitard, MBA 2023
Learn more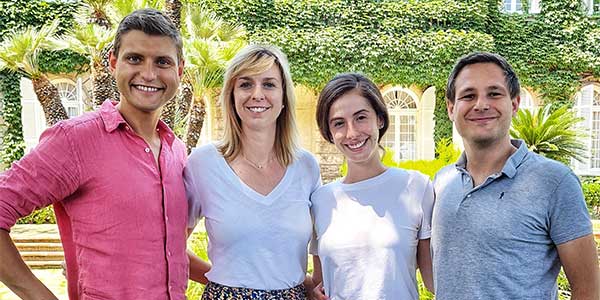 "The SEE program gives you the opportunity to focus your time on your business idea without the risk you would face at another stage in life. It is a perfect program for all wanna-be entrepreneurs as well as for all students who want to gain more confidence if entrepreneurship is the right thing for them."
Cassian Stanjek, MBA 2022
Learn more
Summer Entrepreneurship Experience team