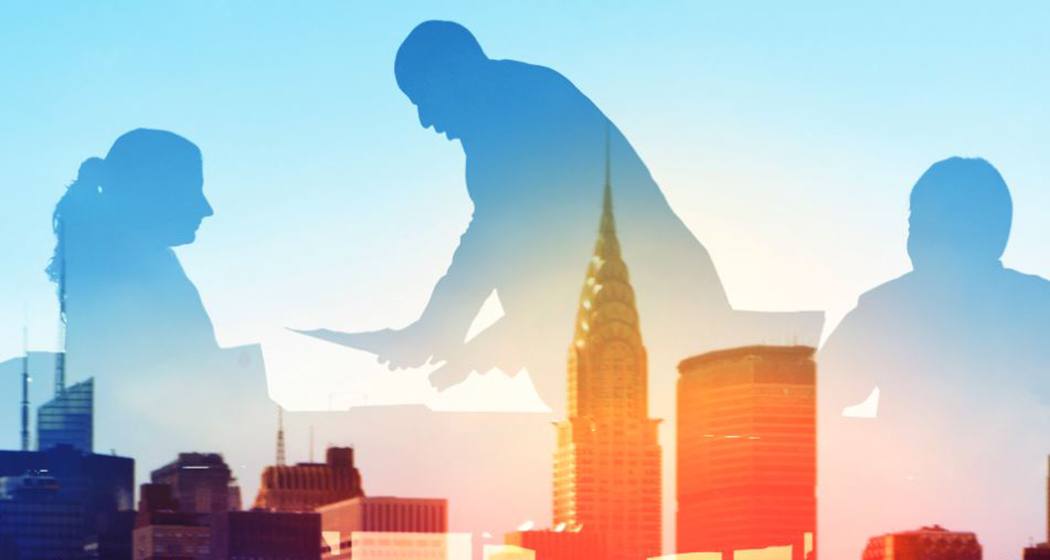 Company boards focus on strategy and ESG, but need to pay more attention to geopolitics
According to a survey of board directors, 94% ensure that their companies have a strategic plan and 89% have a corporate purpose. But there are some governance shortfalls to address.
89% of directors say their companies have a corporate purpose. The main drivers are the CEO (scoring 4.52 out of 5) and senior management (4.16).
The pandemic has not changed corporate board priorities (1.64), whose focus on stakeholders (4.30) and social and environmental commitments (4.24) have remained strong.
80% of the participants say that digital transformation and disruption are top issues on the boards' agenda. Meanwhile, only limited attention has been paid to the geopolitical landscape.
The pandemic has not changed the priorities of corporate boards, which have kept their focus on stakeholders and their social and environmental commitments.
These are the findings of a report by IESE professors Jordi Canals and Gaizka Ormazabal, together with Yuki Sakasai. The data is based on a survey created by IESE's Center for Corporate Governance on what directors from corporate boards consider to be the main contributions to better corporate governance. In total, 197 board directors from 158 companies in 18 countries (12 in Europe) responded to the survey between June and September 2021. They were asked for their views on 29 issues grouped into four main areas: (1) the role of the board with respect to corporate purpose and ESG criteria, (2) its approach to strategy, (3) the importance of corporate culture in corporate governance, and (4) board engagement or collaboration.
Their responses provide a more complete picture of the corporate governance landscape. Complemented by the perspective of investors and experts, it is an important snapshot of where business is headed. The principal takeaways are as follows:
Corporate purpose. 89% of board directors confirm their companies have a corporate purpose. The main drivers of purpose are generally considered to be the CEO (scoring 4.52 out of 5) and senior management (4.16), followed by the board itself (4.14). The involvement of employees (3.31) as well as customers (3.22) is also considered important. There are, however, two obstacles: the lack of connection between purpose and strategy, and ESG considerations. To be fully effective, purpose must be embedded in both corporate strategy and policies, as recent articles have highlighted.
The directors believe that their corporate purpose is reasonably integrated into company strategy (giving it a score of 4.09), but other responses show room for improvement. The impact of purpose on critical areas such as strategic investment (3.84), CEO compensation (3.06) and CEO succession (3.03) remains relatively low. Private companies exhibit even lower scores than publicly traded companies. This suggests corporate boards could improve the influence of purpose on business.
Board involvement in strategy. 94% of board members confirm that their companies have a strategic plan. However, there is no consensus on how they should collaborate with the CEO and senior management team, although transformation (which scores 4.18 out of 5 on topics most discussed in the last 12 months) and digital disruption (3.89) are top issues on agendas at more than 80% of respondents' companies.
In contrast, boards haven't paid enough attention in recent years to the geopolitical landscape (3.03) which s
cored ahead only of divestments (2.96) and investor activism (2.13). Today, we are seeing how the tragic effects of the war in Ukraine and the escalating trade wars are having a profound impact on companies' international strategies and global supply chains. Boards need to spend more time preparing for geopolitical, social, and industry changes.
The pandemic was discovered not to have influenced firm priorities (1.64/5), with board members stressing that attention to stakeholders (4.30) and social and environmental commitments (4.24) remained of greatest importance.
Corporate culture. Corporate culture remains an important factor of corporate governance. Unfortunately, most board members acknowledged that it is not well defined at the board level and that the different ways of assessing culture fail to capture its complexity. This serves as a stark reminder of how important it is for boards to focus on the key areas that determine their company's long-term value creation process, beyond regulatory compliance.
Survey participants highlight that a collaborative environment (4.11), employee development and responsibility (4.14), pay equity (4.18), transparency (4.23), and trust (4.39) are key characteristics of the culture of their companies. The results of listed companies are very similar to those of private companies.
Meanwhile, respondents identified customer (4.13) and employee (4.08) satisfaction as very useful elements to assessing company culture. They highlight that "fitting in a firm's culture" affects hiring decisions (4.06) and employee development (4.27).

ESG dimensions. Board members consider that the corporate purpose is expressed, although not exclusively, through environmental, social and governance factors. They show a stronger commitment, in terms of relative importance, to social factors than to environmental factors, perhaps because the latter are increasingly regulated by law.
A clear majority of board members confirm that ESG dimensions are being taken increasingly seriously. Unfortunately, their attention to CO2 emissions only scores 3.99, falling short of customer safety (4.67) or employee development (4.41). In general, the importance of these factors seems to be greater in publicly-traded than in private companies, indicating that some recent talking points on sustainability have not yet reached boardrooms. On the other hand, the directors are not completely convinced of the capacity of their company to reach the environmental objectives that have been set for 2030, especially the reduction of CO2 emissions throughout the supply chain (3.01) and the complete elimination of plastics (3.11).
About the study
With this survey, IESE's Center for Corporate Governance aims to bring the voices of a greater number of corporate board members to the debate on corporate governance. These perspectives shed light on important areas that will enrich discussions of governance issues and create inroads to future research.
MORE INFO
Sign up for the newsletter of the IESE Center for Corporate Governance.