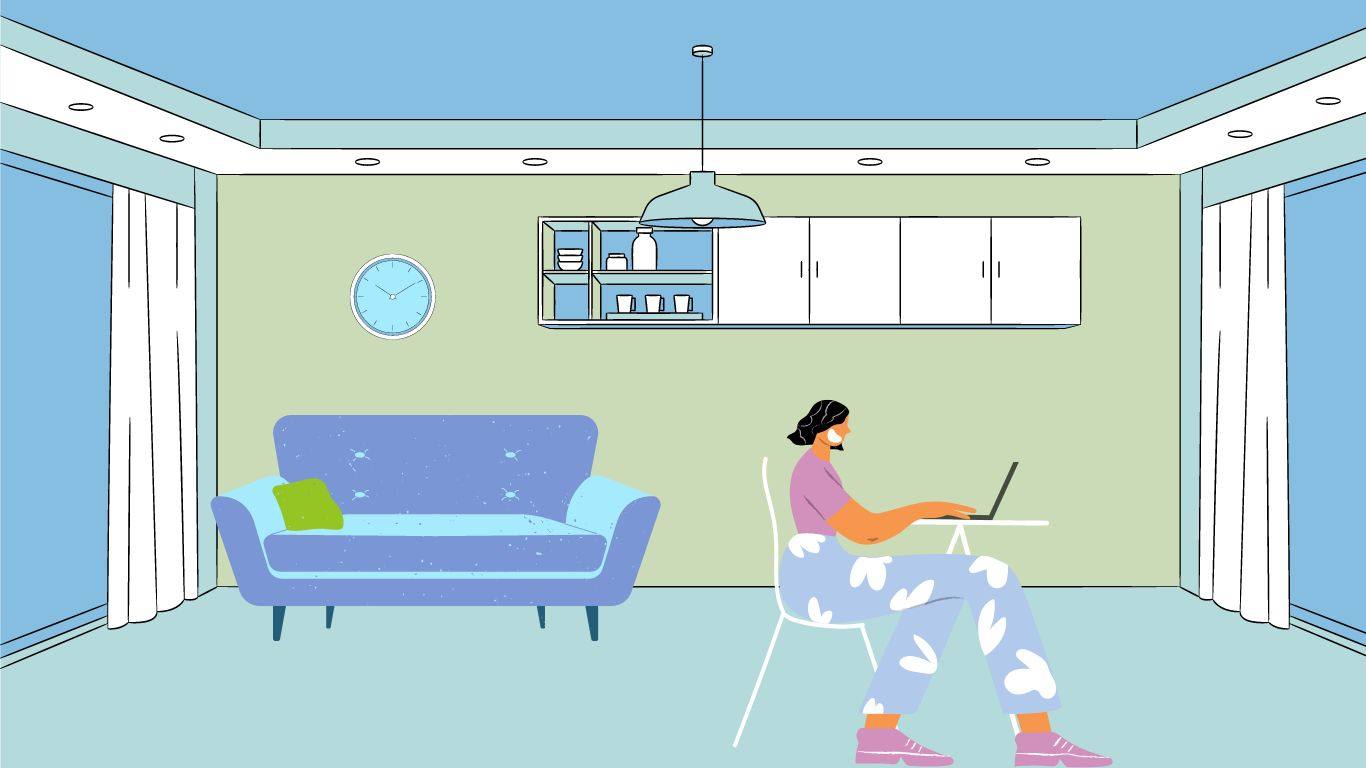 Changes in the portfolio of skills needed by Spanish companies following COVID-19
The impact of teleworking on skills in demand.
April 1, 2022
A new report on youth employment in Spain reveals a significant gap between the skills needed and candidates' training. And as teleworking takes hold, companies are reporting that managers' leadership skills and employees' capacity for learning are increasingly important.
Despite high youth unemployment rates in Spain, 75% of companies surveyed say they are encountering significant difficulties in hiring talent with the right competencies to fulfill their needs.
76% of companies report a skills gap between what their organizations need and the training offered by the university system. At the same time, 79% of companies report a skills gap in candidates with vocational training.
In the large companies surveyed, telework is expected to account for nearly 40% of working hours in 2025. Facing this, managers' leadership skills will become more relevant (according to 88% of the companies). The rest of the staff will need to show more capacity for learning and teamwork (according to 60% and 59% of the companies, respectively), among other skills.
The COVID-19 crisis has accelerated ongoing macrotrends in automation and digitalization. Concurrently, the pandemic has caused a very significant increase in telework. As a result, companies' need for certain professional profiles (including specific knowledge areas, skills and attitudes) is undergoing a profound change. This change presents a major challenge for companies as well as for educational/training systems to prepare the workers of tomorrow.
So concludes a 2022 report on youth employment, which looks at the business challenges and professional skills in demand post pandemic. Prepared by IESE's Maria Luisa Blazquez, Carmen Balmaseda and professor Jordi Canals, it presents the results of a survey carried out among HR directors at 83 large companies relevant to the Spanish economy across 18 different industries. These organizations include Spanish companies and the Spanish subsidiaries of key multinationals.
Why is this change happening? According to 52% of the survey respondents, automation and changing customer needs are the main drivers of change (with "high" or "very high" impact), while 47% cite teleworking arrangements -- with indications that remote work arrangements will continue to be a factor in the years ahead.
Knowledge areas, skills and attitudes for 2025

To study what companies are looking for in candidates now and in the future, the report classifies professional requirements into three groups: knowledge areas, skills/competencies and attitudes.
Asked to rank the knowledge areas that are expected be especially relevant in 2025, on a scale of 1 (low) to 5 (high), big data earns the top score (4.6), followed by digital marketing (4.5), foreign languages (4.4), environmental regulation and management (4.4), artificial intelligence (4.3) and robotics (4.1).
Regarding skills, the capacity to learn is deemed to be most especially relevant in 2025, earning a score of 4.8. That is closely followed by innovation/creativity, leadership and teamwork, which all score 4.6.
Finally, regarding attitudes for 2025, the standouts are ethical values (4.7), environmental sensitivity (4.7) and sensitivity to social inclusion (4.6).
The impact of teleworking on skills in demand
The study also finds that 66% of the surveyed companies' staffs worked remotely during the pandemic. Looking ahead to 2025, the participating companies expect telework to account for 38% of working hours.
As teleworking takes hold, the knowledge areas that are taking on greater importance for mangers are sales and digital marketing, as cited by 59% of respondents. In terms of skills, leadership is cited by 88% of respondents as having taken on greater importance for managers, followed by communication skills (67%). Meanwhile, the capacity to learn and teamwork are considered of growing importance for non-managerial staffers, according to 60% and 59%, respectively.
The skills gap: a mismatch between training and demands
New technologies, new consumer demands and environmental issues are driving companies to look for new professional profiles among younger job candidates. But a mismatch between the skills sought and what job seekers really possess is making it difficult for 75% of the companies to make the right hires.
This gap is reflected in knowledge areas, competencies and attitudes. In terms of knowledge areas, a vast majority of the companies surveyed encounter a significant mismatch between what they are looking for and what they find in recent graduates in the specific areas of artificial intelligence (94%), big data (85%) and digital marketing (82%).
Regarding competencies, 90% of companies cite significant imbalances in leadership, 89% in negotiation, and 86% in innovation/creativity. As for attitudes, the deficiencies most often cited are commitment (88%) and seeing the big picture (87%).
In terms of the overall profiles of young job seekers, 76% of companies report a gap between what their organizations need and the training offered by the university system. At the same time, 79% of companies report a gap in candidates with vocational training. Future investments in training are clearly needed to bridge these gaps.
Companies prefer to hire university graduates
The report shows that companies continue to show a clear preference for university over vocational training graduates. This is most evident in the areas of HR/people management (95% of the companies surveyed hire university grads), finance (93%) and in sales and marketing (87%). The exceptions are in production, operations and logistics, with 47% of the companies preferring vocational certificates, compared with 36% opting for university diplomas. The authors stress that the quality and impact of vocational training must continue to improve in order to open suitable career opportunities for trainees.
Methodology, very briefly
Senior executives from 83 large companies relevant to the Spanish economy across 18 industries participated in the preparation of this report, responding to a survey administered between June and December 2021. Some of the surveys were followed-up with in-depth personal interviews, which made it possible to clarify some aspects of the responses.
The report is part of the Education for Jobs Initiative, a multidisciplinary project from IESE that aims to understand the professional skills that companies will require in the coming years. This report is the third in a series initiated by IESE Business School to explore the professional skills of the future and their impact on youth employment and unemployment. The first was published in 2019 and the second in 2020.